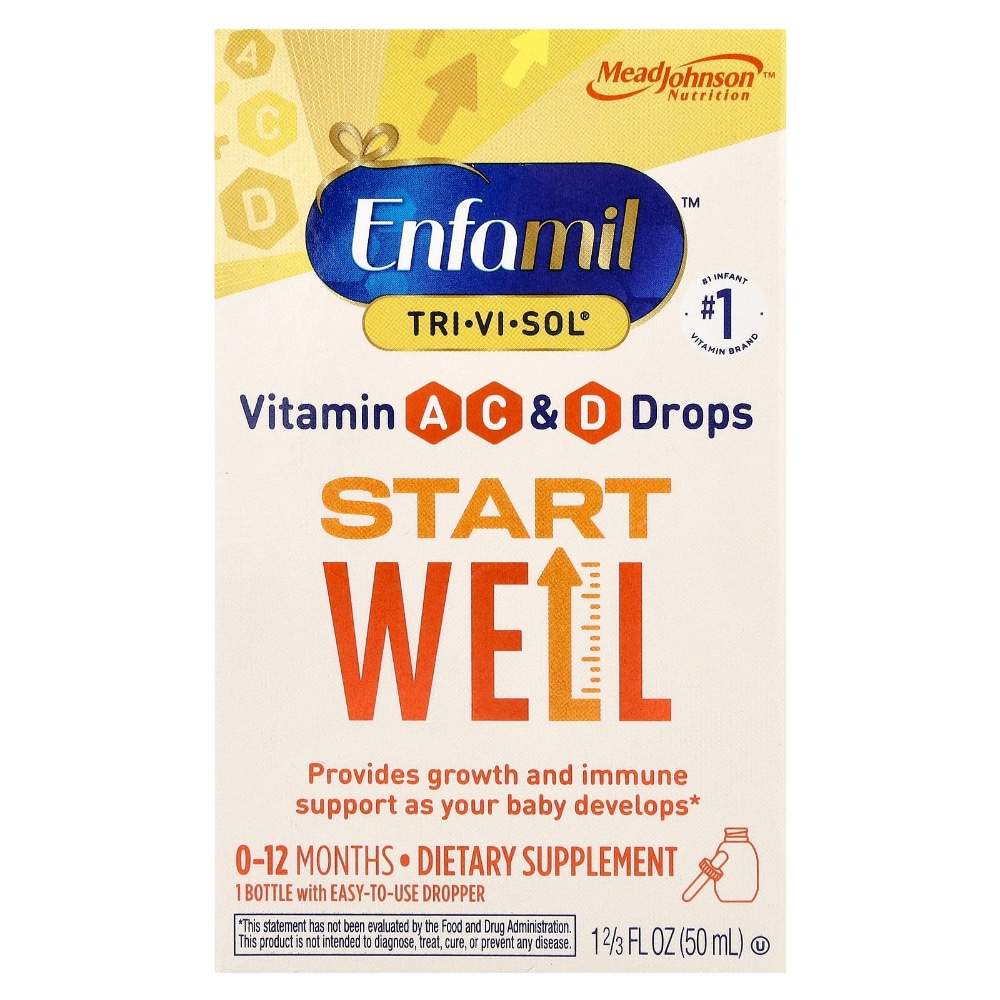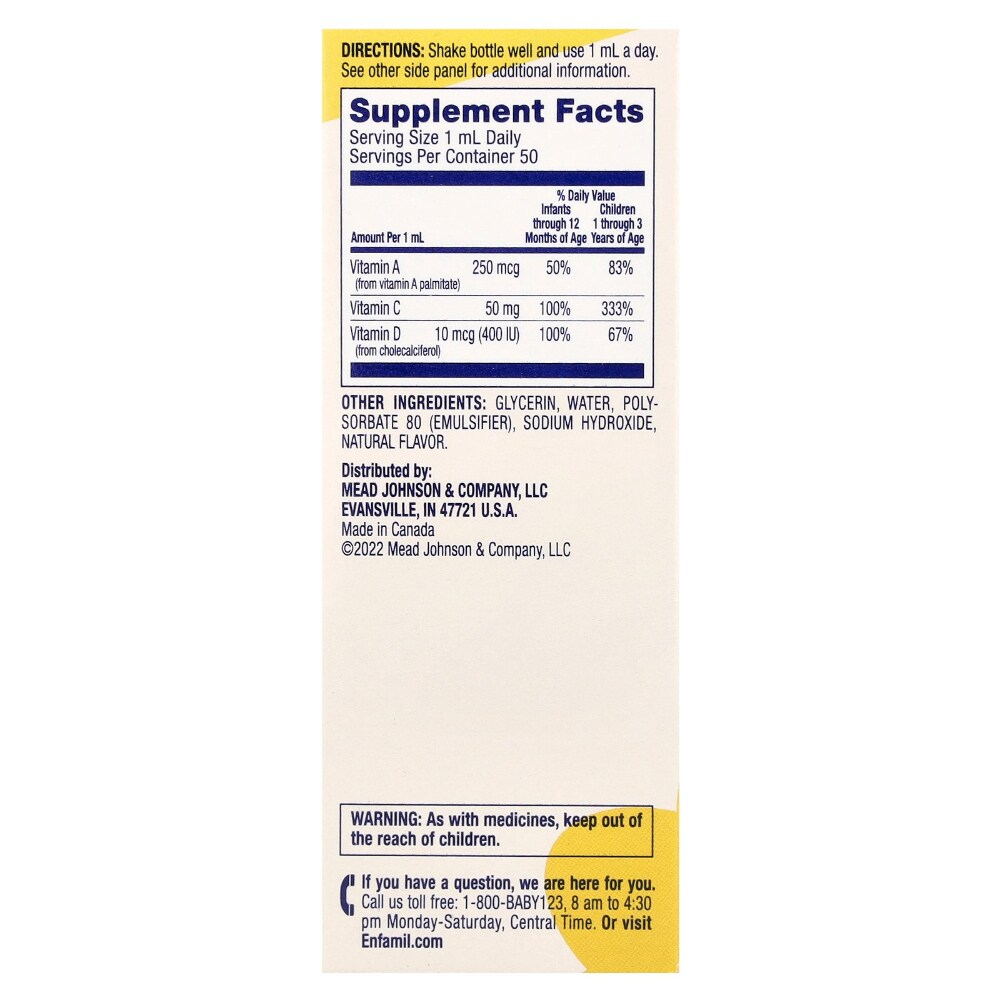 Enfamil Tri-Vi-Sol Liquid Multivitamin Supplement Drops
1.69 fl oz
UPC: 0030087040303
---
Enfamil Tri•Vi•Sol Liquid VitaminsA, C D Supplementhas Vitamin D as recommended by the American Academy of Pediatrics for the exclusively and partially breastfed infant and for infants and toddlers who consume less than one quart of milk or formula per day. Tri•Vi•Sol is designed to help meet the nutritional needs of your growing infant.
One daily dose of Tri•Vi•Sol has vitamins A, C and D and is fruit flavored.
Drops are lactose-free, gluten-free and free of artificial sweeteners.
As your baby grows, try Enfamil Poly•Vi•Sol Drops. They are an ideal multivitamin supplement during your child's transition to solid foods, during growth spurts, or for the picky eater.
Has the Daily Amount of Vitamin D Recommended by the American Academy of Pediatrics
Kosher
Lactose Free
*These statements have not been evaluated by the Food and Drug Administration. This product is not intended to diagnose, treat, cure, or prevent any disease.
---