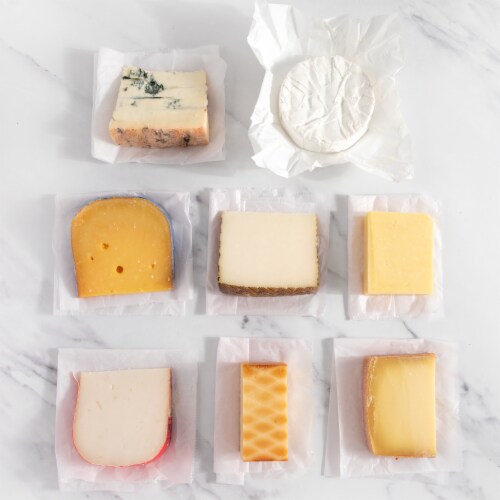 Hover to Zoom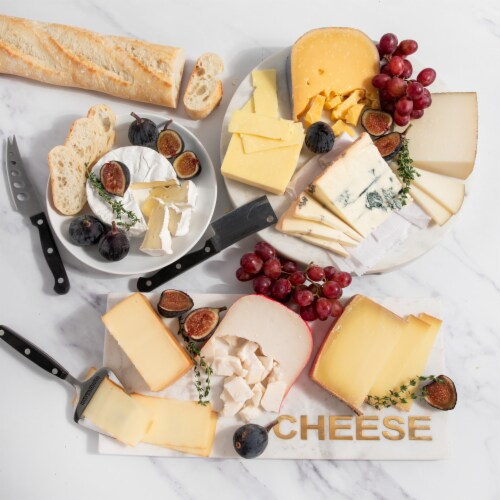 Hover to Zoom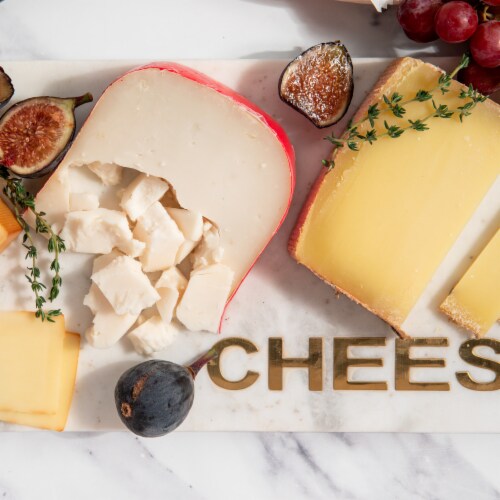 Hover to Zoom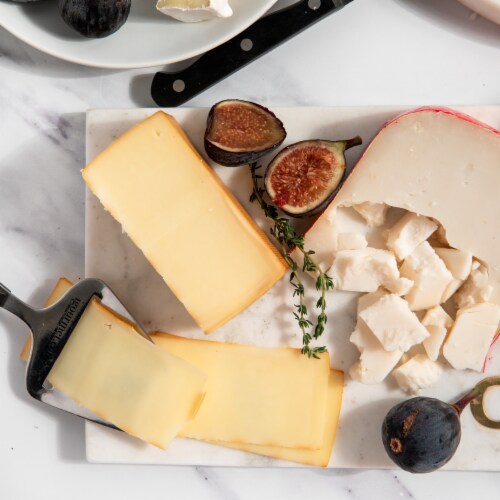 Hover to Zoom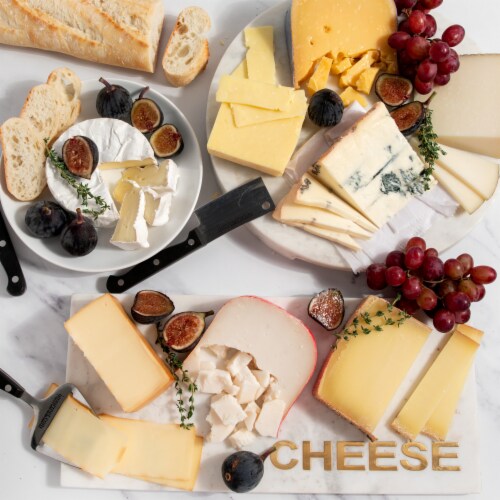 Hover to Zoom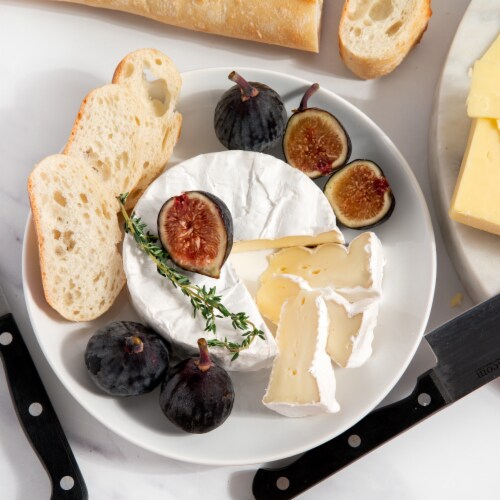 Hover to Zoom
igourmet's Favorites - 8 Cheese Sampler (56 ounce)
Product Details
Our 8-Cheese Assortment contains all of the cheeses from our 4-piece version, plus four more selections of some of our other favorites:
Blue - The only authentic Gorgonzola comes from Italy's famed Lombardy region. Delicious served the Italian way (drizzled with honey), it is a real treat. (7.5 oz)
Nutty - Beemster Classic Exta Aged Gouda is ripened for a full 18 months to develop its nutty, caramel-like flavor. Imported from Holland. (7.5 oz)
Smoky - Smoked Ammerlander is one of our favorite all-natural smoked cheeses. Imported from Germany, it is naturally smoked with a hard but edible orange-brown rind. (7.5 oz)
Tangy - Our Mature Farmhouse Cheddar is a classic snacking cheese. (7.5 oz)
Sheep - Manchego, Spain's most popular cheese, is made from 100% sheep's milk. Aged for over three months, its smooth texture and sweet taste never dissapoint. (7.5 oz)
Goat - Dorothea is made from a recipe created by the famous Dutch chef Cas Spijkars. He spent years developing the Dorothea recipe, a remarkable Dutch goat Gouda flavored with potato skins, basil oil, and onions. Once tasted, never forgotten. (7.5 oz)
Creamy - Camembert is France's famous white mold cheese. Like Brie, it has a superbly fresh flavor. (8 oz)
Earthy - Swiss Gruyere has a satiny, ivory-colored body and a scattering of holes the size of a hazelnut. A traditional fondue cheese, raw-milk Gruyere can also be shredded, sliced, grated, chunked or melted. (7.5 oz)
Please note that any item temporarily out of stock will be substituted with a similar item of equal value.
---