Johnson & Johnson Band-Aid Medium Rolled Gauze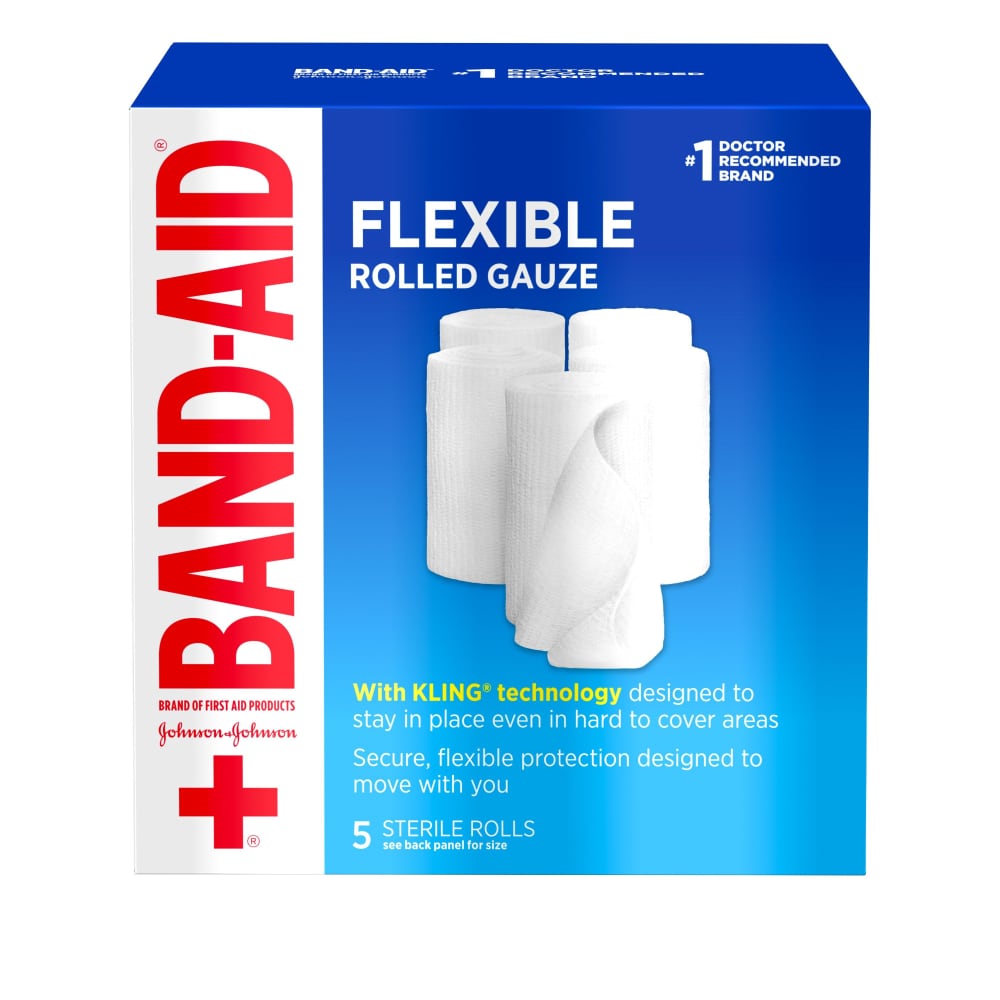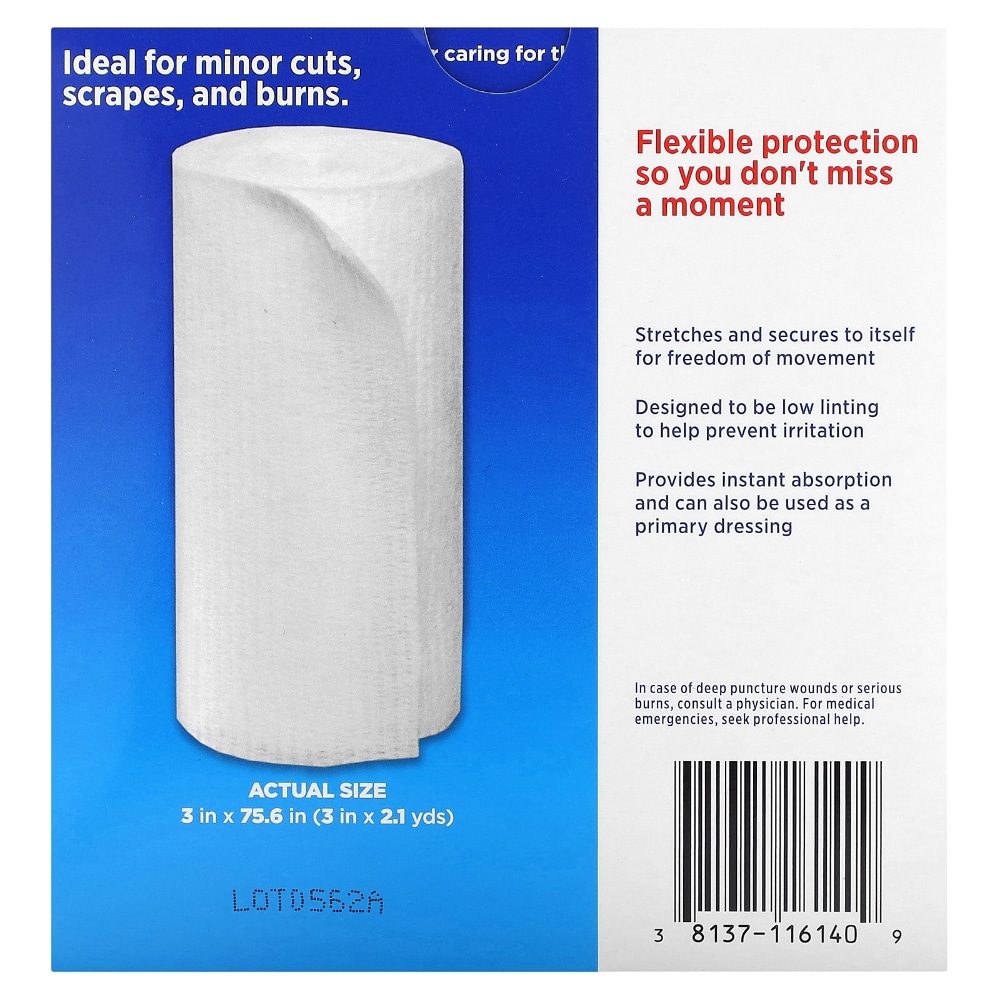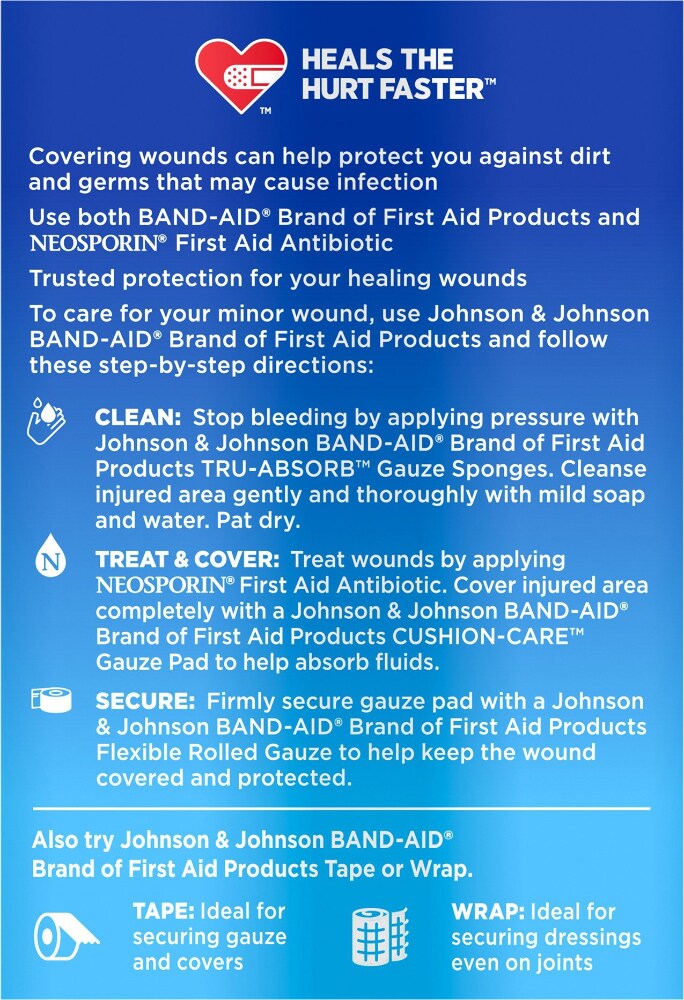 Johnson & Johnson Band-Aid Medium Rolled Gauze
Purchase Options
Located in Pharmacy OTC 5 in Your Store
Band-Aid Brand Flexible Rolled Gauze is ideal for securing gauze pads or nonstick pads onto hard-to-bandage areas. The wound care gauze features soft padding and absorption and stretches for freedom of movement.
It stretches to itself, providing freedom of movement while remaining securely wrapped.
With pillow-soft padding and instant absorption, Rolled Gauze can also be used as a primary dressing.
Low linting to help prevent irritation.
5 gauze rolls - 3 in x 2.1 yds each
Kling® Design
Stretches to Provide Freedom of Movement for Hard to Bandage Areas
Not Made with Natural Rubber Latex
---