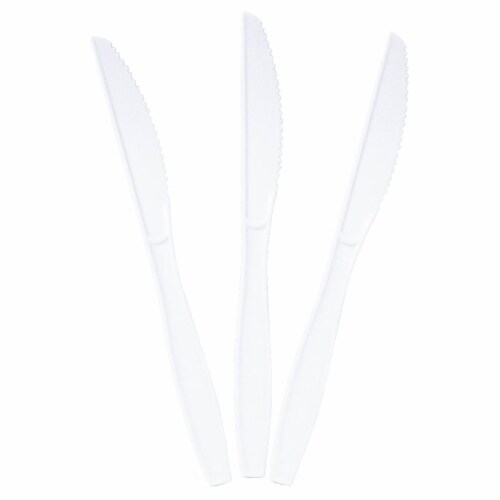 Hover to Zoom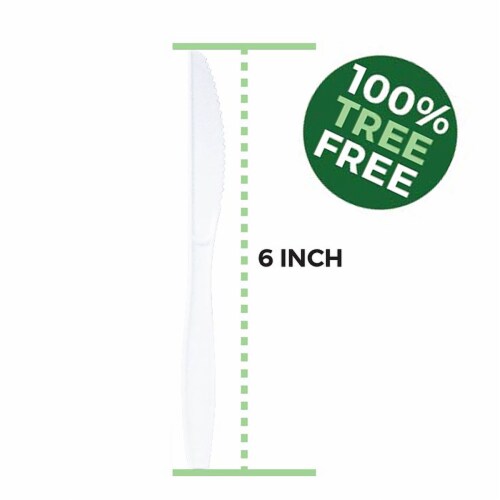 Hover to Zoom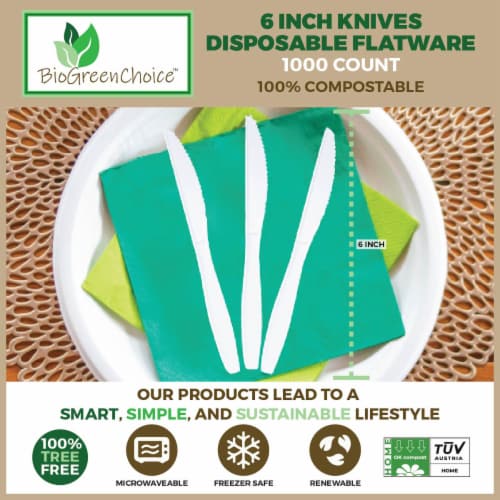 Hover to Zoom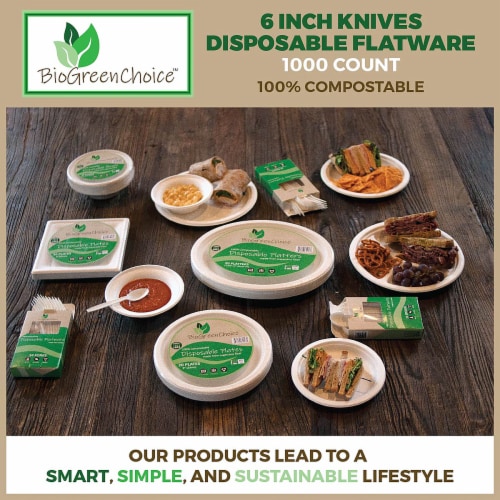 Hover to Zoom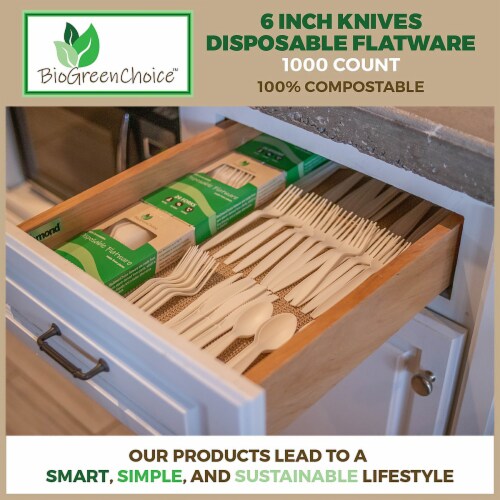 Hover to Zoom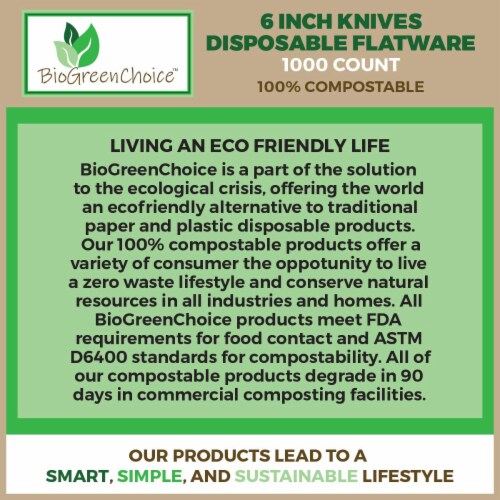 Hover to Zoom
Knife - Compostable/C-PLA (1000 Count)
Product Details
•PLANT BASED: Our 6-inch Eco-Friendly Cutlery Knives (pack size of 1000) are made from CPLA ( crystalized polylactic acid ) derived from renewable and sustainable cornstarch. Our Cornstarch knives are strong, durable and green alternative to plastic knives and utensils.

•ECO-FRIENDLY: Our disposable biodegradable utensils degrade with ease as opposed to traditional plastic or paper utensils. Our eco knives efficiently biodegrade in a safe registered commercial facility instead of a hazardous land fill that will negatively impact the earth for decades to come.

•STURDY AND HEAT RESISTANT: BioGreenChoice CPLA knife can handle a wide range of temperatures (up to 185oF), which makes them suitable for both hot and cold foods. Our heavy duty knives are also microwave safe♨️. Our Premium disposable knife brings convenience to our customers and goodness to our mother earth.

•OCCASIONS: Our white knives are strong and sturdy, making it easy to cut a variety of foods. Our environmentally friendly knives are a great choice for Restaurants, Wedding, Catering, Picnic, Lunches, Home, graduation party, thanksgiving, Christmas party, BBQs, to go Orders, food truck supplies, office supplies and all events.

•CERTIFIED FOR FOOD CONTACT: All BioGreenChoice meet the necessary requirements for food contact.
---