Nature's Way Alive! Women's Max 3 Daily Tablets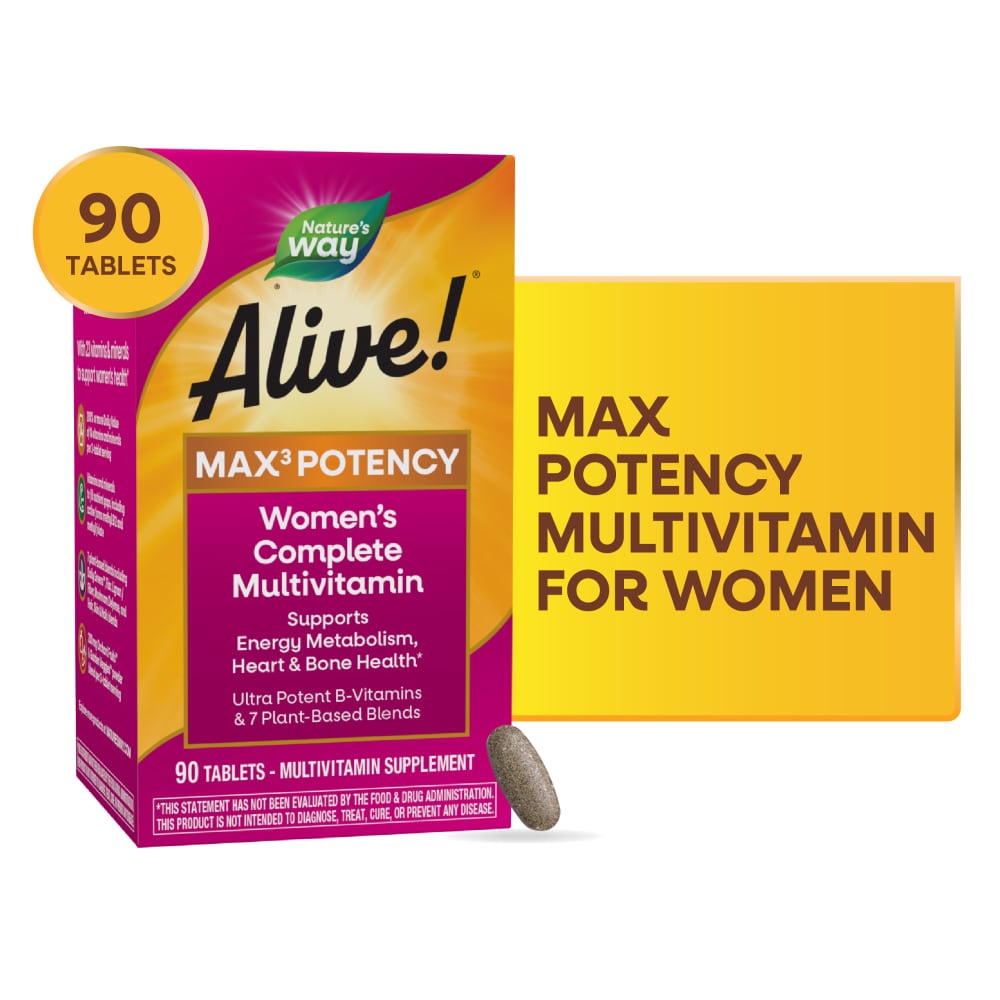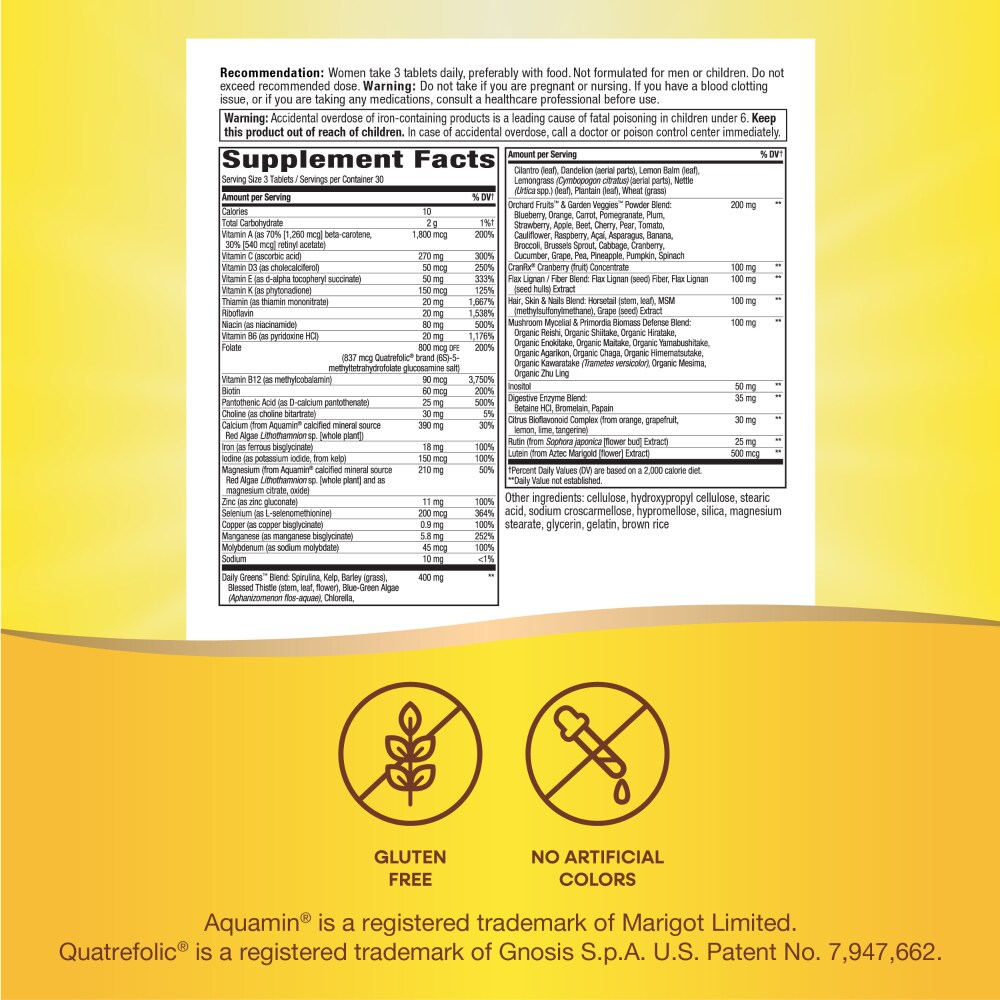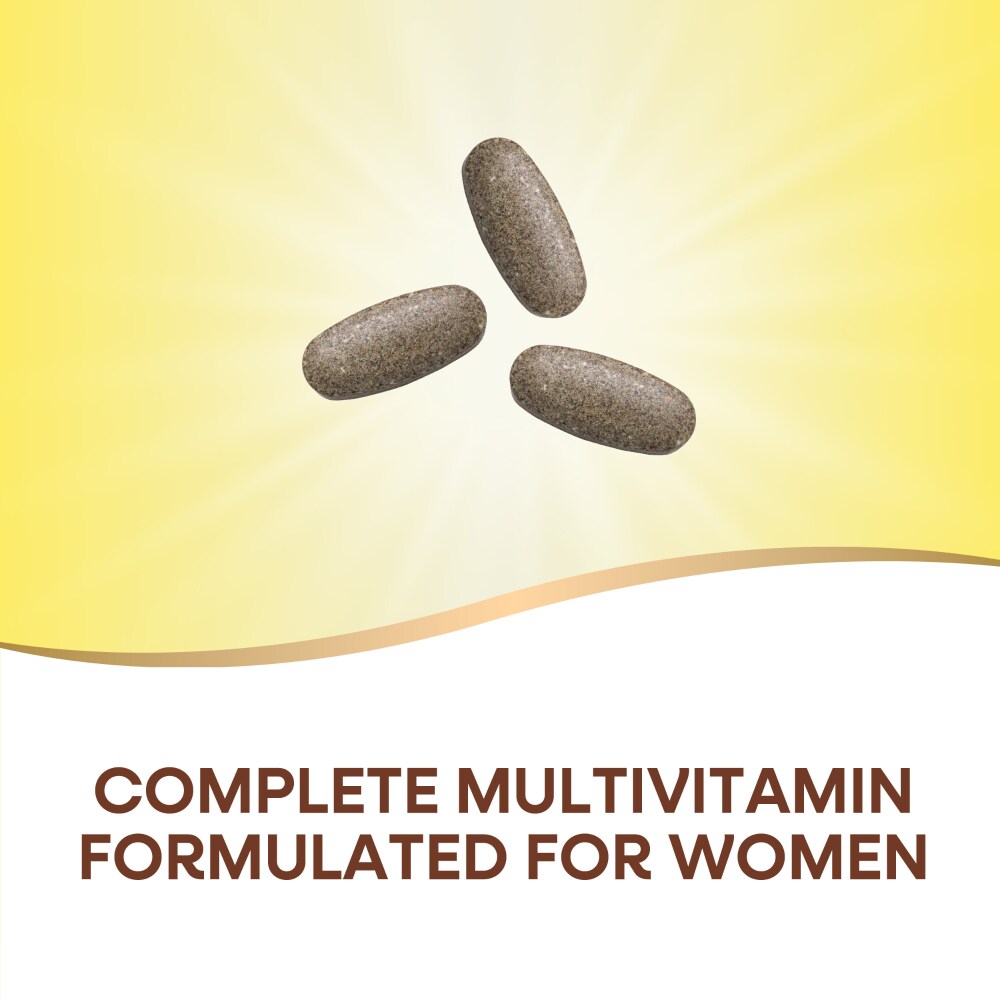 Nature's Way Alive! Women's Max 3 Daily Tablets
Alive!® Women's Multi Max Potency is the most complete and nutritionally diverse multivitamin optimally balanced to support women's health. This Whole Food Energizer™ contains unique nutrient blends such as horsetail, MSM and Tru-OPCs™ to support hair, skin and nails, CranRx® for urinary anti-adherence, and higher potencies of ingredients to support bone health and breast health.
This multivitamin is made with daily essentials, botanical energizers and system defenders including: 25 vitamins and minerals, 18 amino acids, 12 digestive enzymes, 14 green foods, 12 organically grown mushrooms and 40+ antioxidants.
As with all Alive!® multivitamins it is also packed with high potency B-vitamins, 26 fruits and vegetables and nutrients for whole body nourishment to help support bone health, daily energy, colon health, eye health, heart health, and immune defense.
Vitamins and Minerals
Whole Food Energizer™
26 Fruits and Vegetables
Enzymes
Antioxidants
Lutein
---