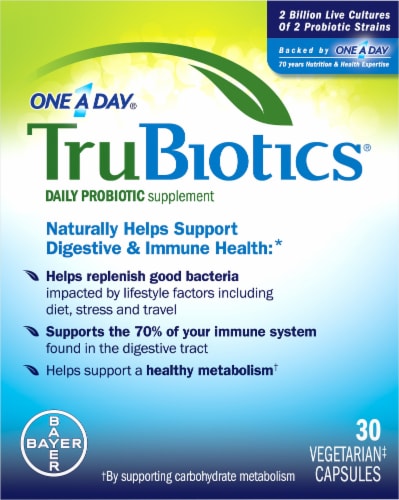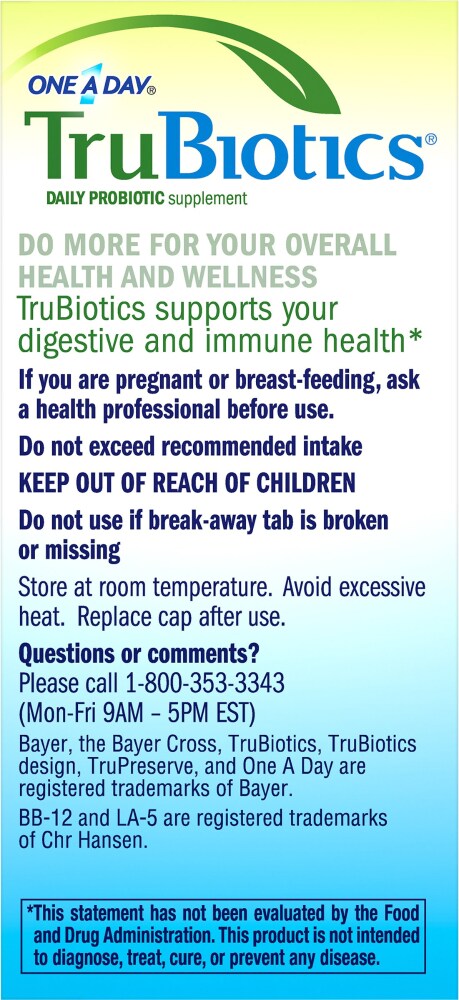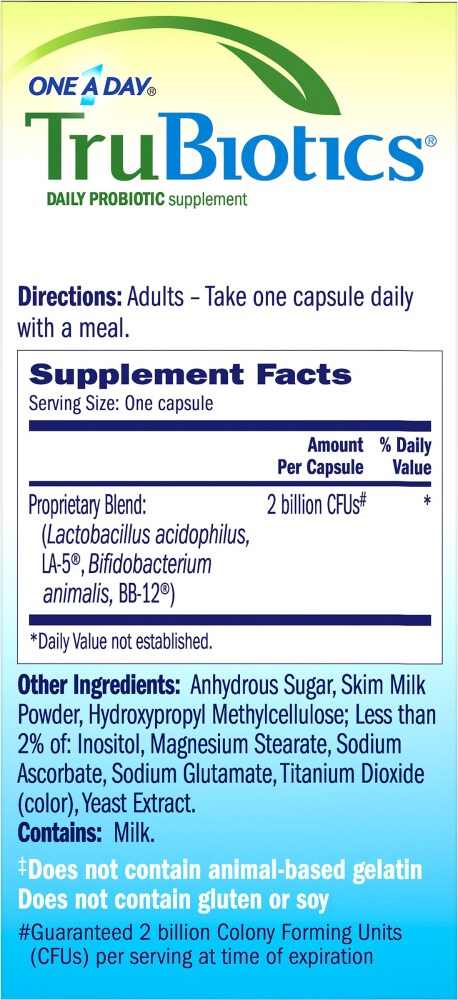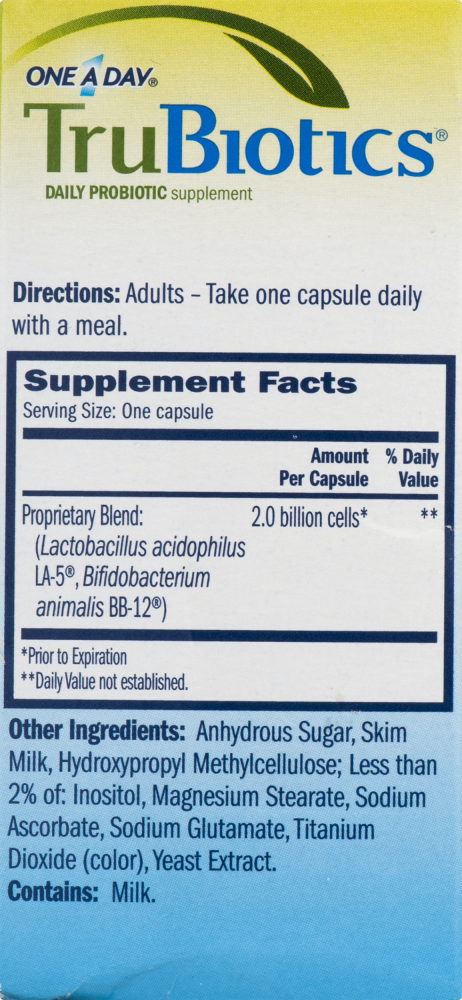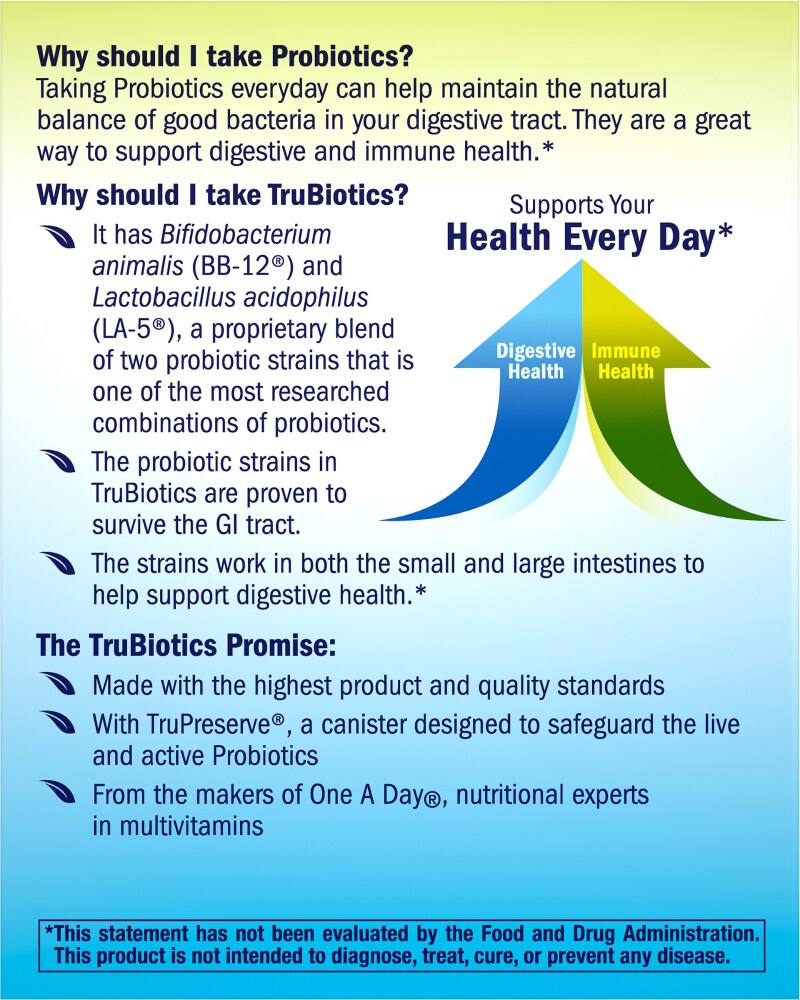 One A Day TruBiotics Daily Probiotic Supplement 30 Count
Why should I take TruBiotics?
It has Bifidobacterium animalis BB-12® and Lactobacillus acidophilus LA-5®, a proprietary blend of two probiotic strains that is one of the most researched combinations of probiotics. The probiotic strains in TruBiotics are proven to survive the GI tract. The Strains work in both the small and large intestines to help support digestive health.
Naturally Helps Support Digestive & Immune Health
Helps Replenish Good Bacteria Impacted By Diet, Stress, and Travel
Supports the 70% of Your Immune System Found in the Digestive Tract
Helps Support a Healthy Metabolism
Does Not Contain Animal-Based Gelatin
Soy Free
Gluten Free
---