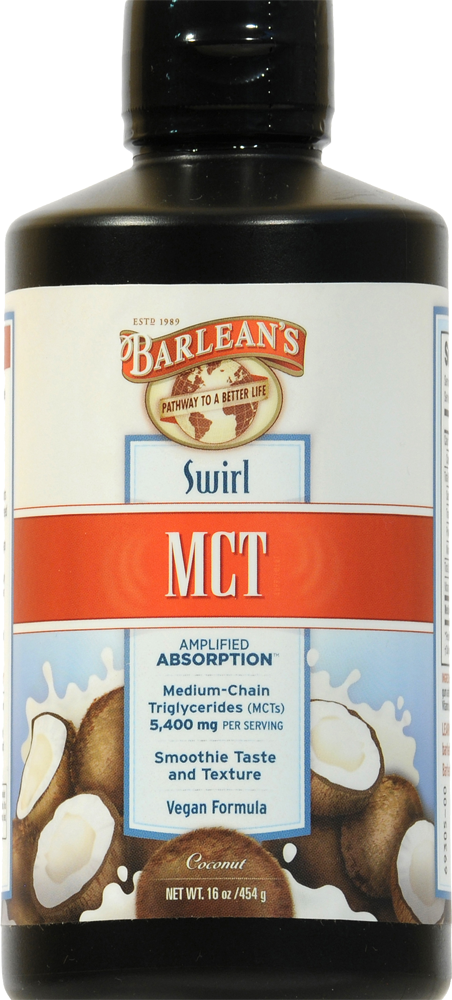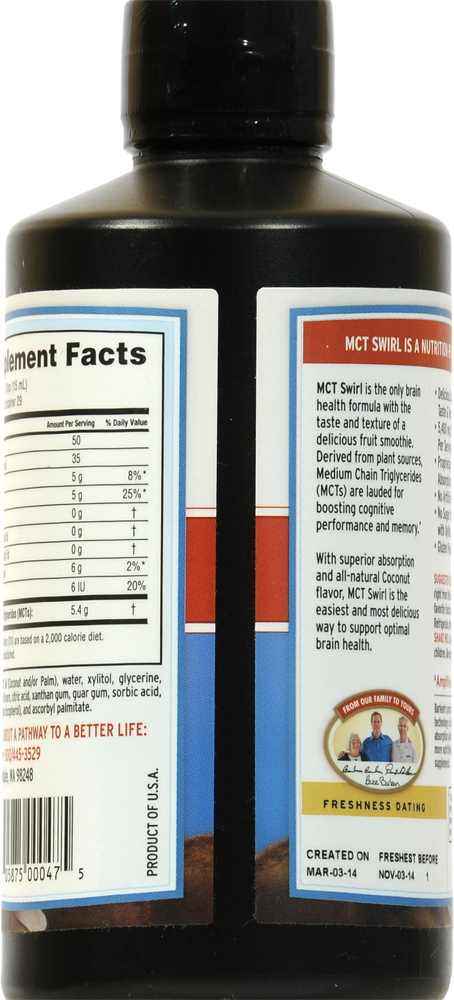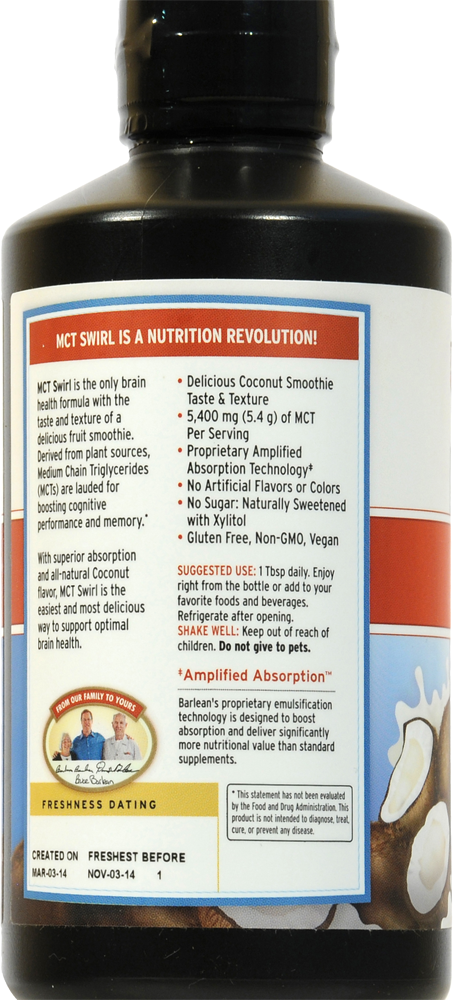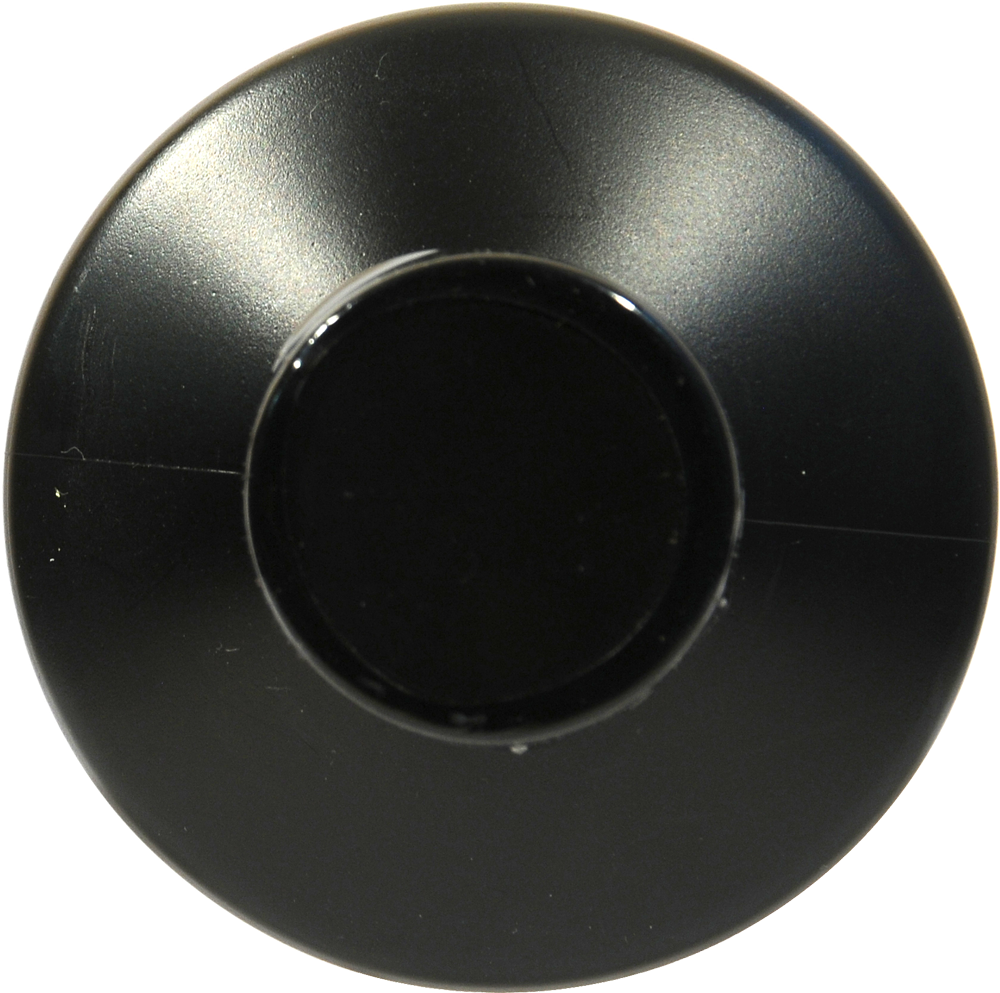 Barlean's Swirl Coconut MCT
MCT Swirl is a Nutrition Revolution!
MCT Swirl is the only brain health formula with the taste and texture of a delicious fruit smoothie. Derived from plant sources, Medium Chain Triglycerides (MCTs) are lauded for boosting cognitive performance and memory.
With superior absorption and all-natural coconut flavor, MCT Swirl is the easiest and most delicious way to support optimal brain health.
Amplified Absorption
Barlean's proprietary emulsification technology is designed to boost absorption and deliver significantly more nutritional value than standard supplements.
Delicious Coconut Smoothie Taste & Texture
5,400 mg (5.4 g) of MCT Per Serving
Proprietary Amplified Absorption Technology
No Artificial Flavors or Colors
No Sugar: Naturally Sweetened with Xylitol
Gluten Free, Non-GMO, Vegan, Kosher
---