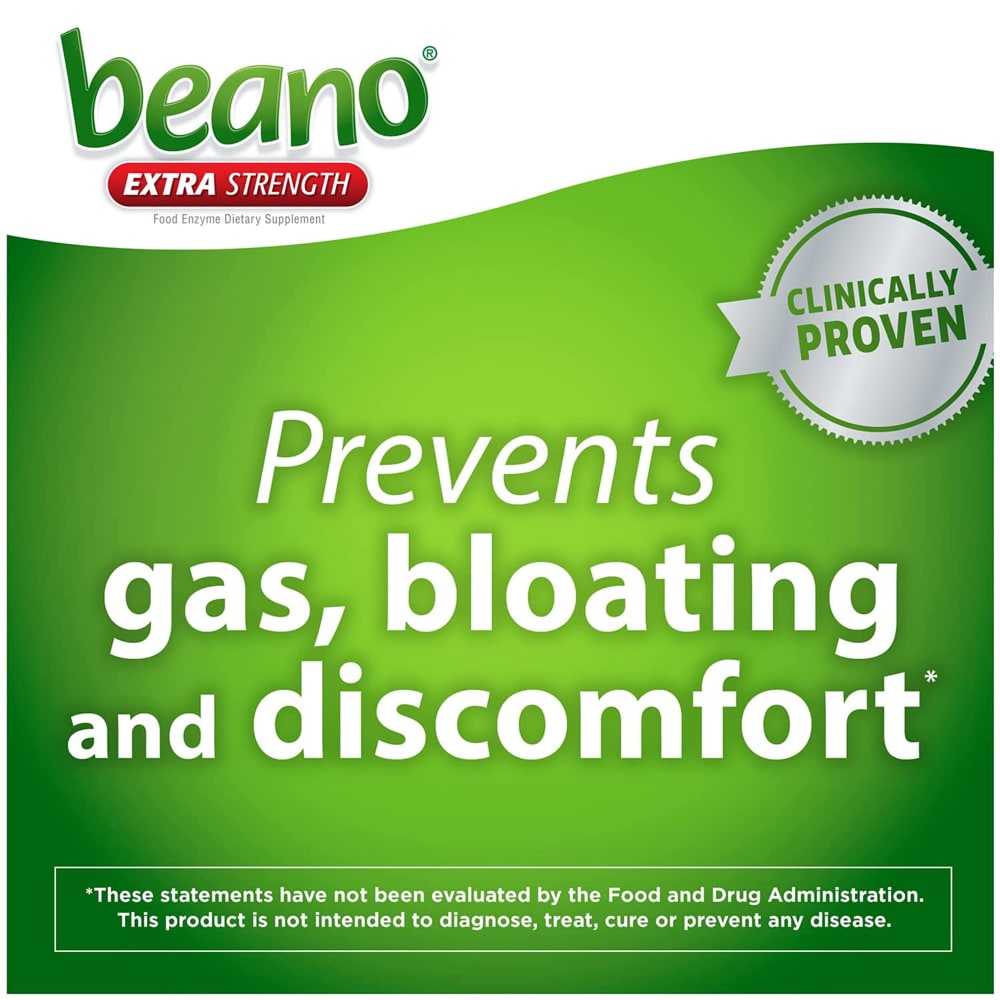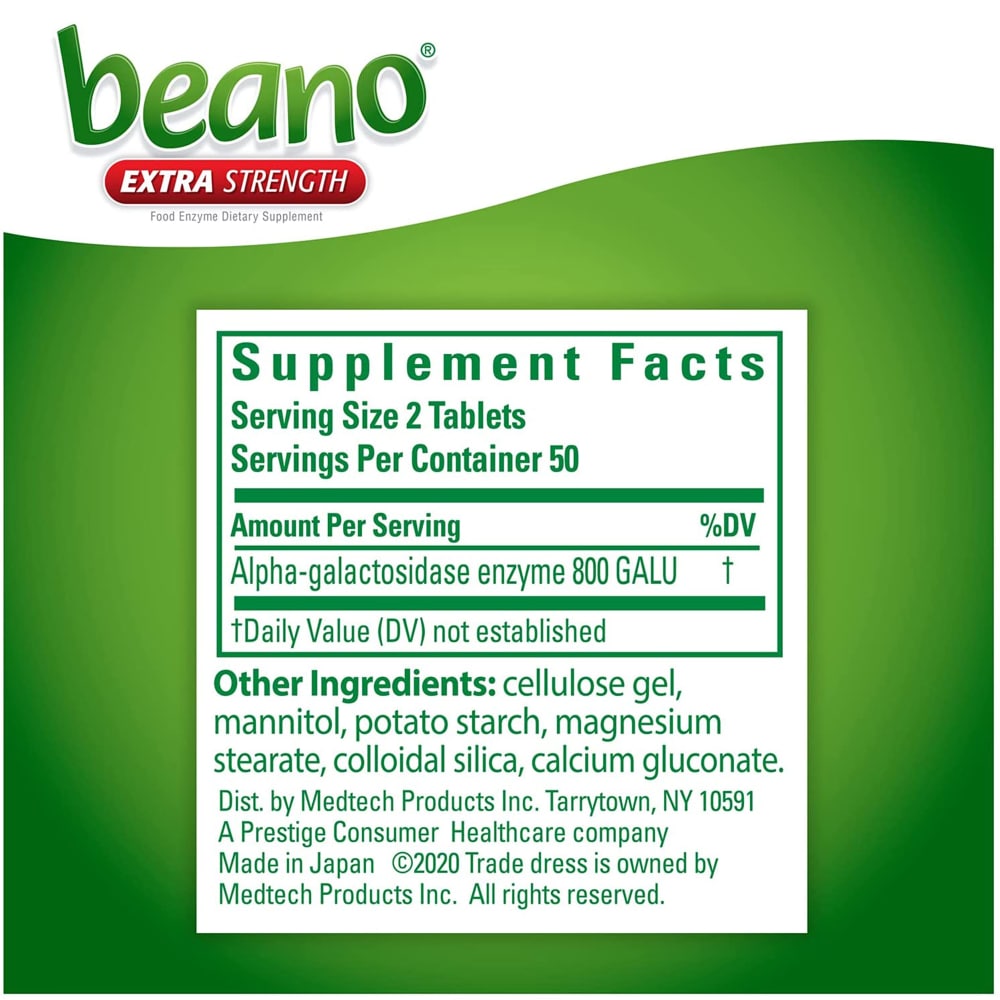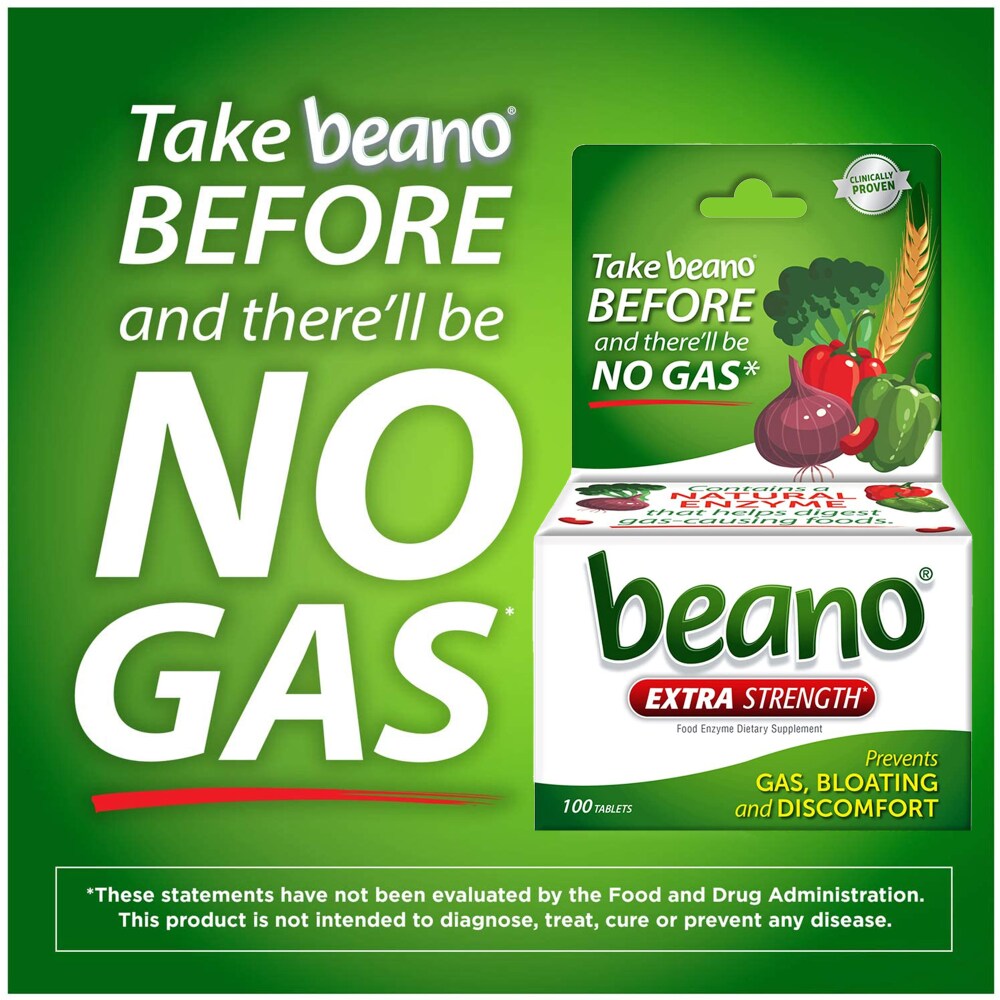 Beano Ultra 800 Food Enzyme Dietary Supplement Tablets
How beano® works: beano® contains an enzyme that helps digest the complex carbohydrates found in many foods, so they don't cause gas, bloating, and discomfort.
beano® helps digest many foods including: beans, broccoli, beets, Brussels sprouts, cabbage, carrots, cauliflower, corn, cucumber, leeks, lettuce, onions, and more!
Take right before your first bite to help prevent gas, bloating, and discomfort before it starts.
Take beano® Before and There'll Be No Gas
Helps Digest Gas Causing Foods
Gluten Free
---