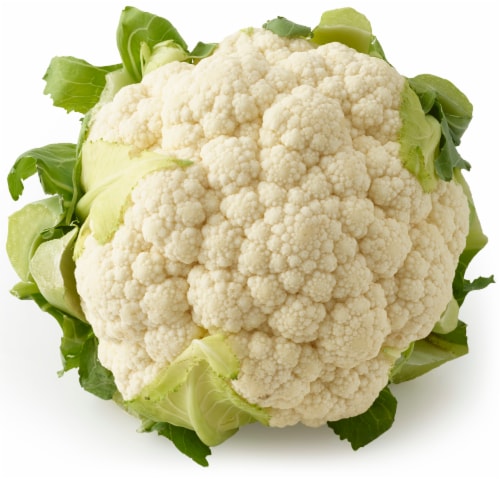 Hover to Zoom
Product Details
Is cauliflower good for you? Low in carbohydrates and packed with essential fiber and nutrients, cauliflower is a healthy addition to any meal. Its mild flavor and versatility make it a popular choice for a variety of dishes. Whether you're on a restricted diet or looking for a tasty new vegetable to add to your rotation, cauliflower is a great option. You can enjoy this versatile vegetable in many ways, including as cauliflower rice, cauliflower steaks or mashed cauliflower. Keep reading for more cauliflower nutrition facts and tips.
Flavor profile: Mild, slightly nutty and a little sweet with a crunchy texture.
Common uses: Can be enjoyed raw, steamed, roasted and stir fried.
Pairs well with: Proteins, fruits, other vegetables, herbs, nuts and spices.
Preparation: Wash, then remove leaves and woody stem. Leave whole or break into florets.
Specialty diets: Keto, Paleo
Storage: Keep refrigerated at 34°F-38°F. Store unwashed in a plastic bag for up to 5 days.
Certifications: USDA Grade #1
---