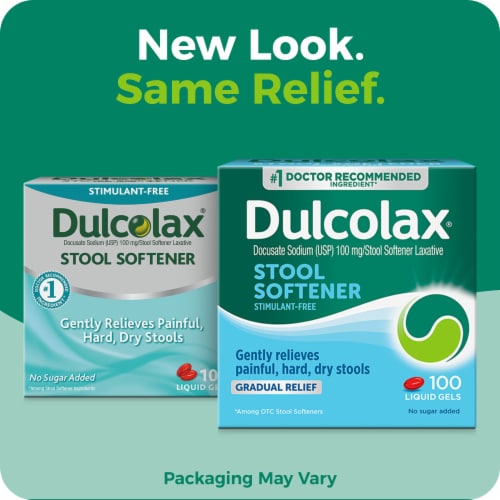 Dulcolax Stool Softener with HydroSoft Action Liquid Gels
Only DulcoEase® has HydroSoft Action™, which works with your body by allowing more water to enter the stool, making it softer and more comfortable to go. It's stimulant-free so it doesn't make you go, it just makes it more comfortable to go. DulcoEase® Stool Softener should not be used for bowel cleansing procedures.
For temporary relief of occasional constipation and irregularity. This product generally produces bowel movement in 12 to 72 hours.
Stimulant Free
Daily Comfort
#1 Doctor Recommended Ingredient
Comfortable Relief of Painful, Hard, Dry Stools
Docusate Sodium (USP) 100mg/Stool Softener Laxative
---