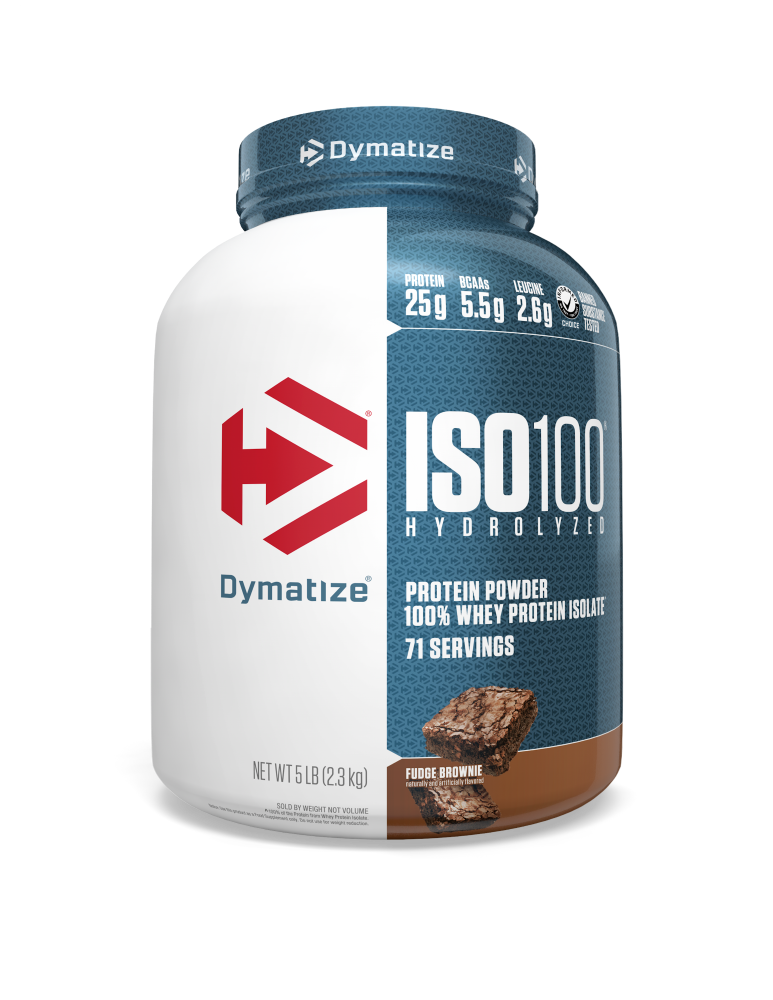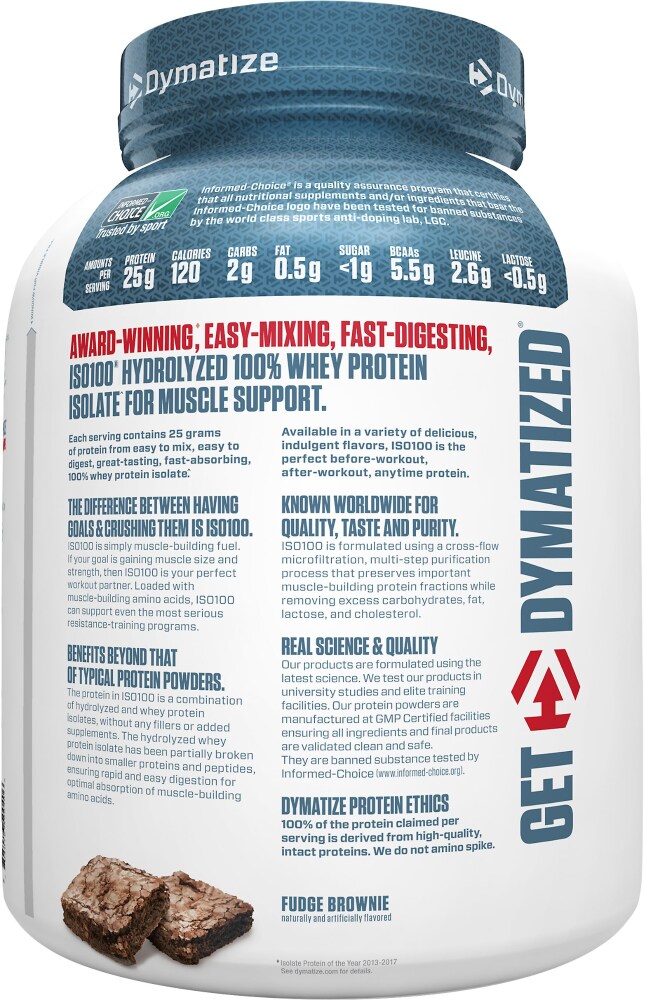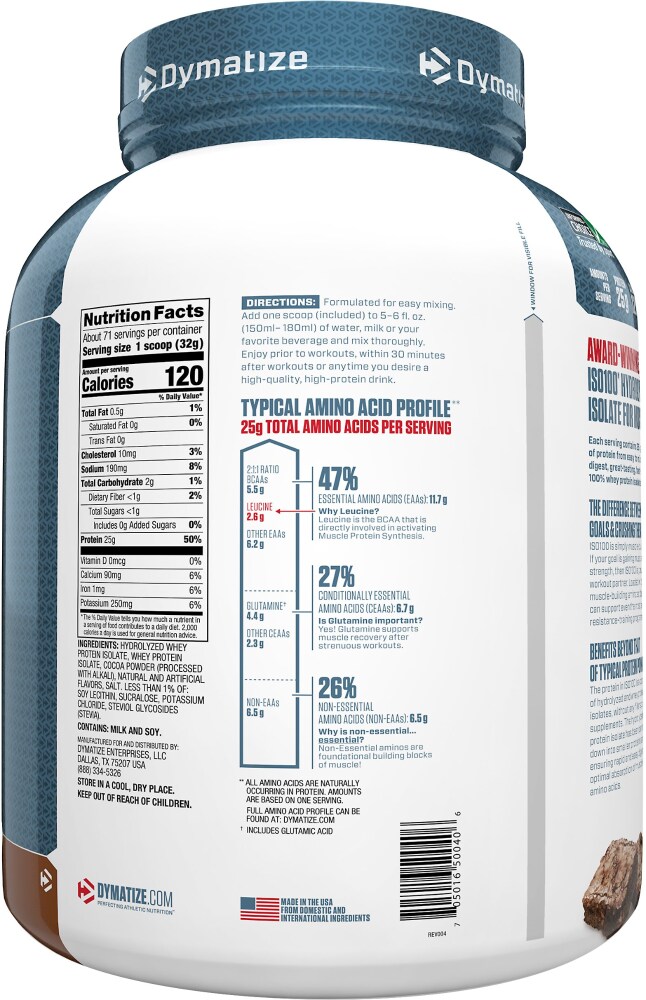 Dymatize ISO100 Hydrolyzed Fudge Brownie Flavored Whey Protein Isolate
---
ISO100® is simple muscle-building fuel. Each serving contains 25g of protein and 5.5g of BCAAs including 2.7g of L-Leucine.
Real science & quality
Dymatize® proteins are formulated based on the latest science and put to the test in university studies and at elite professional training facilities. Dymatize protein powders are always manufactured in GMP and Sport Certified facilities, meaning that all ingredients and final products are rigorously tested and validated clean and safe.
---