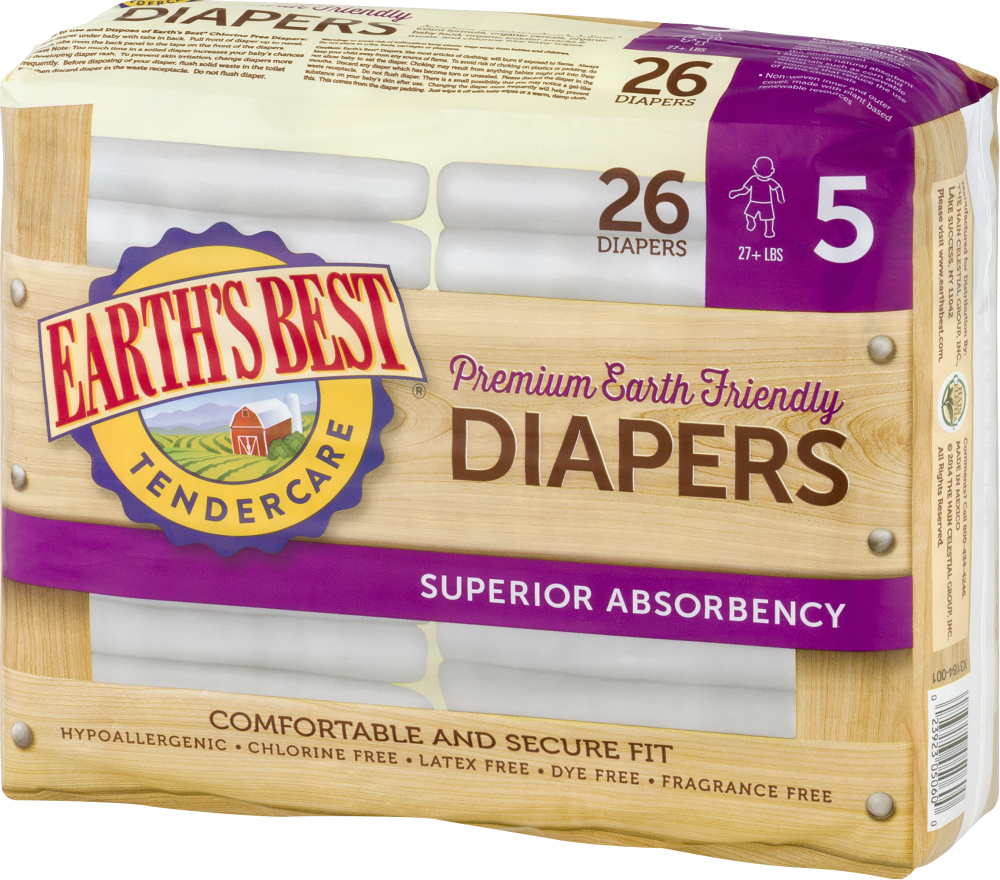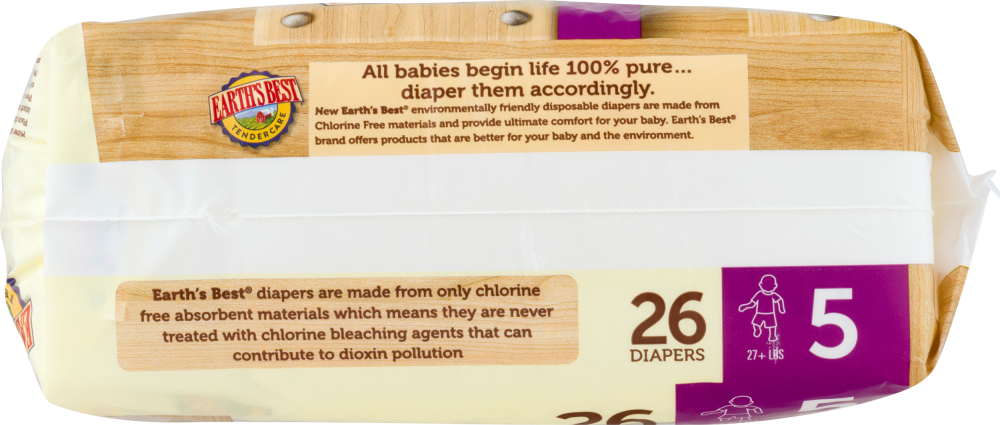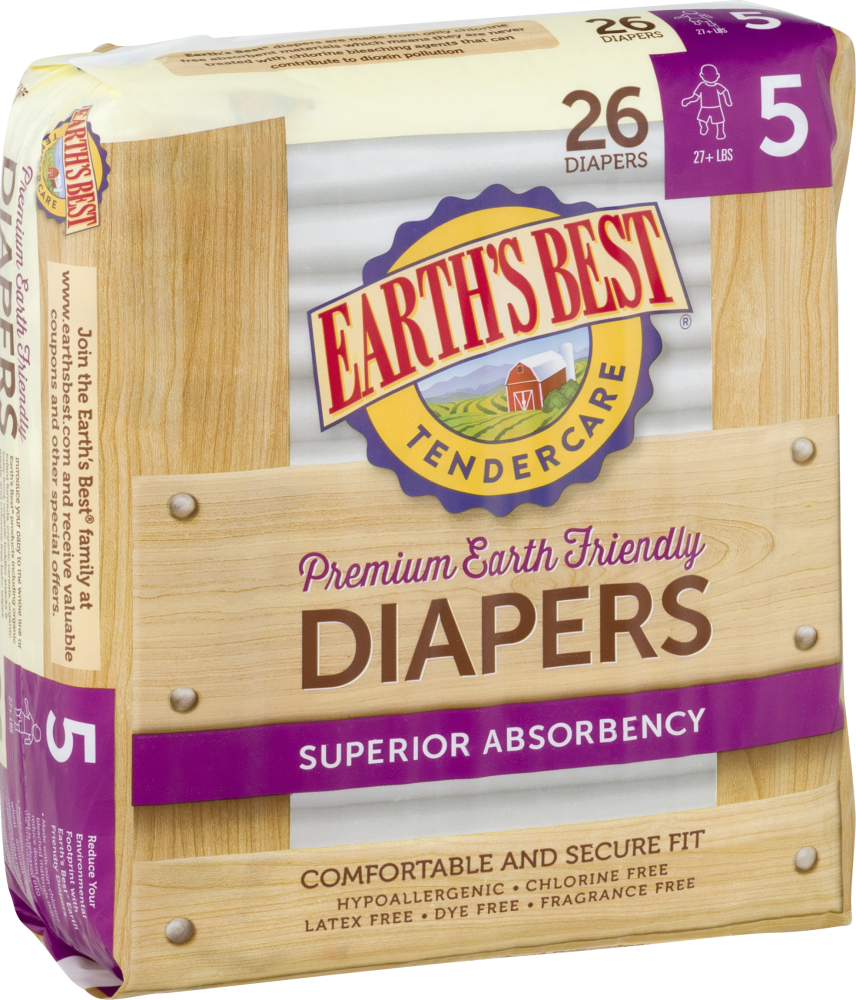 Earth's Best Organic Tendercare Size 5 Diapers
Premium Earth Friendly Diapers
27+ lbs
Superior Absorbency
Comfortable and Secure Fit
Hypoallergenic
Chlorine, Latex, Dye, and Fragrance Free
Made with Non-chlorine bleached materials that reduce dioxin pollution that is released into the environment
Made with natural absorbent materials such as corn and wheat-annually renewable resources that reduce the use of petro chemicals
Non-woven inner and outer cover made with plant based renewable resources.
Comfortable, Secure Fit- Soft & stretchy refastenable panels prevents leakage & blowouts.
Contains Plant Based super absorbent materials, gentle on your baby's sensitive skin.
---