Frito Lay Halloween Mix Variety Pack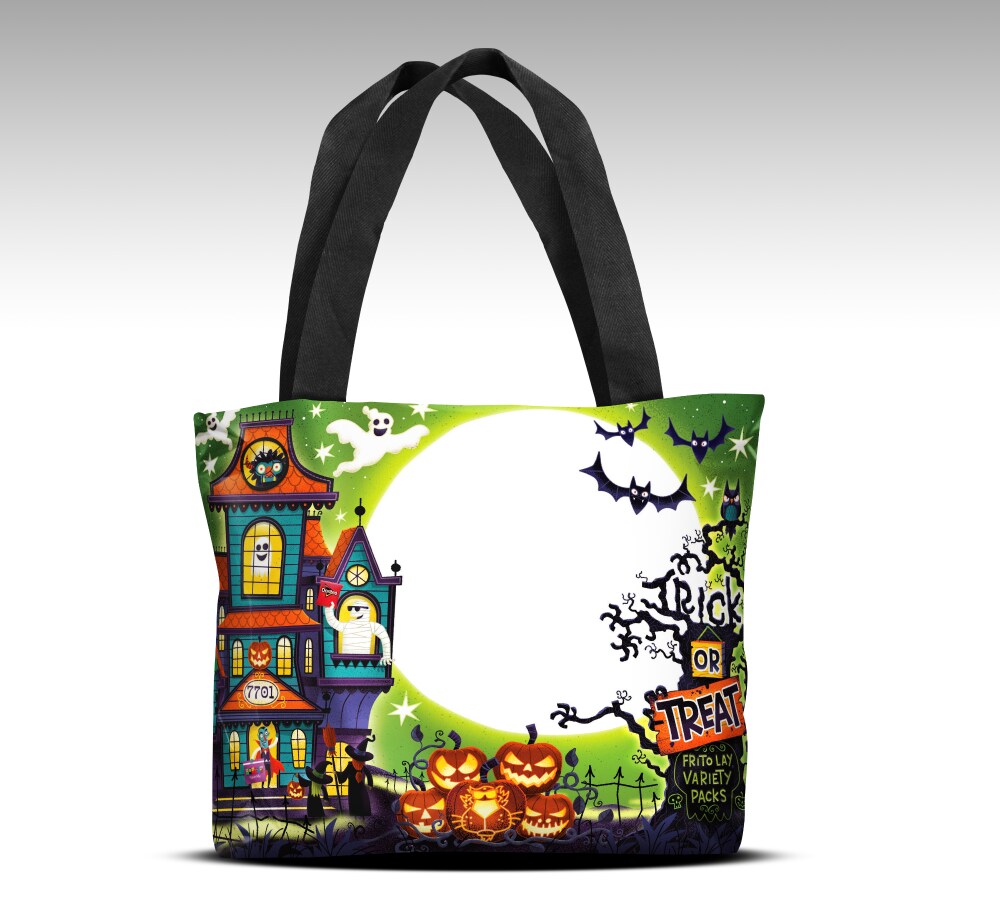 Frito Lay Halloween Mix Variety Pack
Designed with Brilliant™ reflective material* so your little monsters can celebrate the night without going out of sight
Features a structured bottom for optimal treat toting, a Velcro™ clasp to prevent sweet or salty spillage, and a customizable interior name tag so other goblins and ghouls can't claim your treats!
Approximate dimensions: 16"W x 12"H x 3.5"D with 8" stylish and durable black handles.
* Brilliant™ reflective material on the Frito-Lay Variety Packs Trick-or-Treat bag helps increase one's visibility or the likelihood of being seen at night when reflecting a vehicle's headlights or other source of light.
---