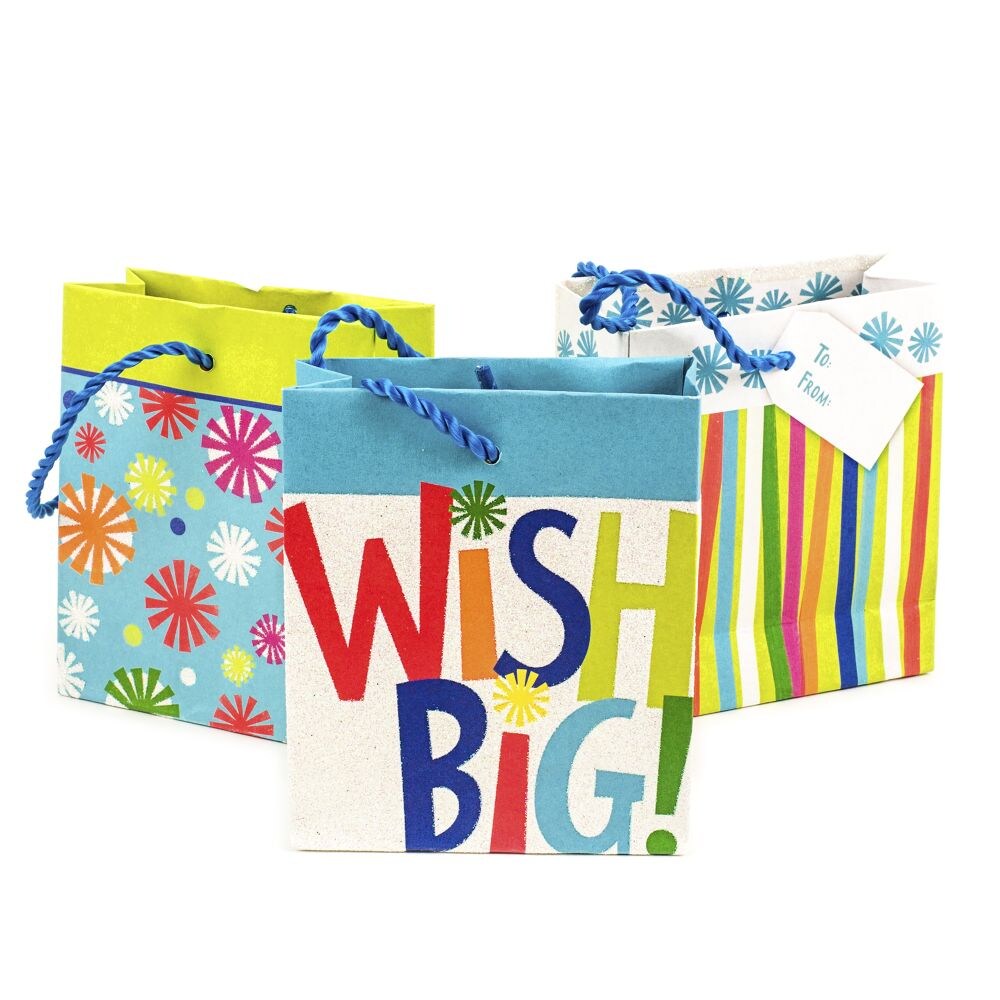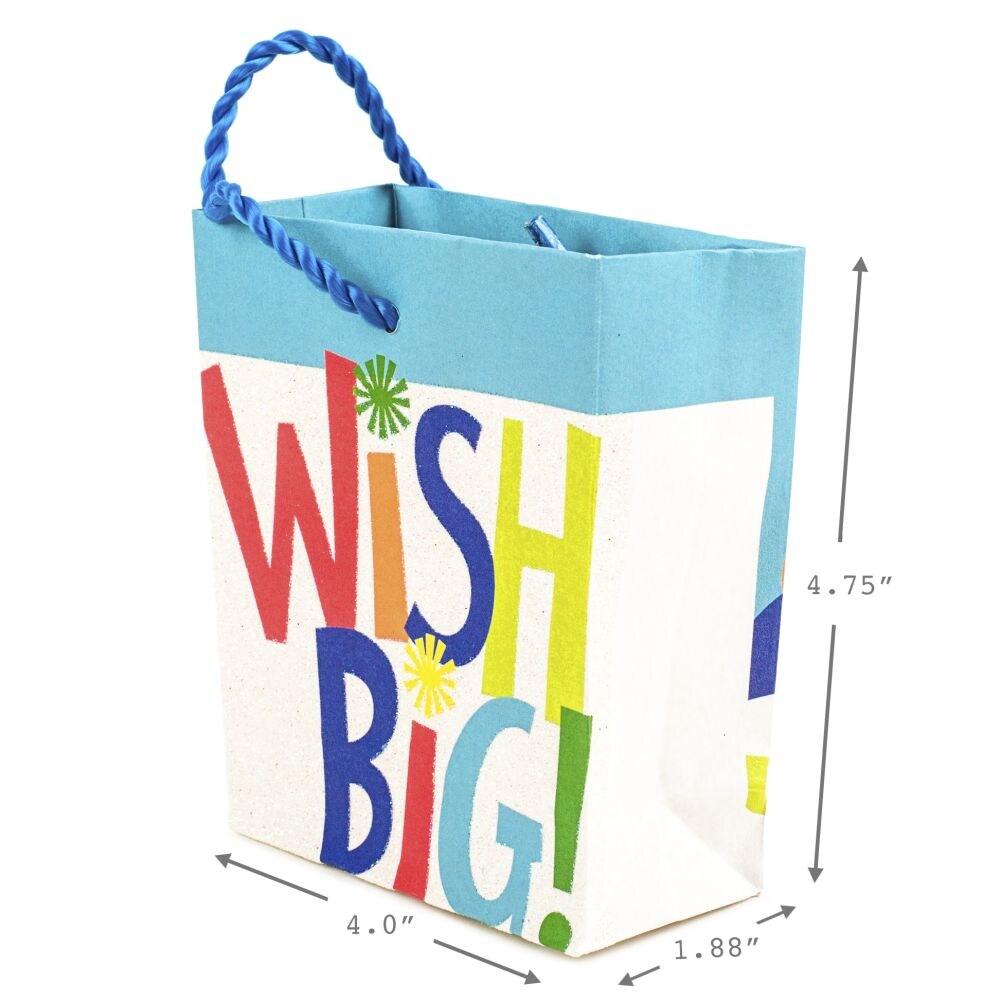 Gift Card Holders #33: Hallmark 3 Pack
• Each gift card holder bag measures 4 inches wide by 4.75 inches high by 1.88 inches deep.
• They can accommodate standard size gift cards.
• Created with high-quality paper materials, all Hallmark gift products are made with paper from well-managed forests.
• Anyone will be delighted to receive a gift card in one of these gift card holder gift bags. Each one features bright colors with a celebratory design, glitter accents, and turquoise cord handle.
• Purchase includes three gift card holders ideal to have for any gift card-giving event.
---