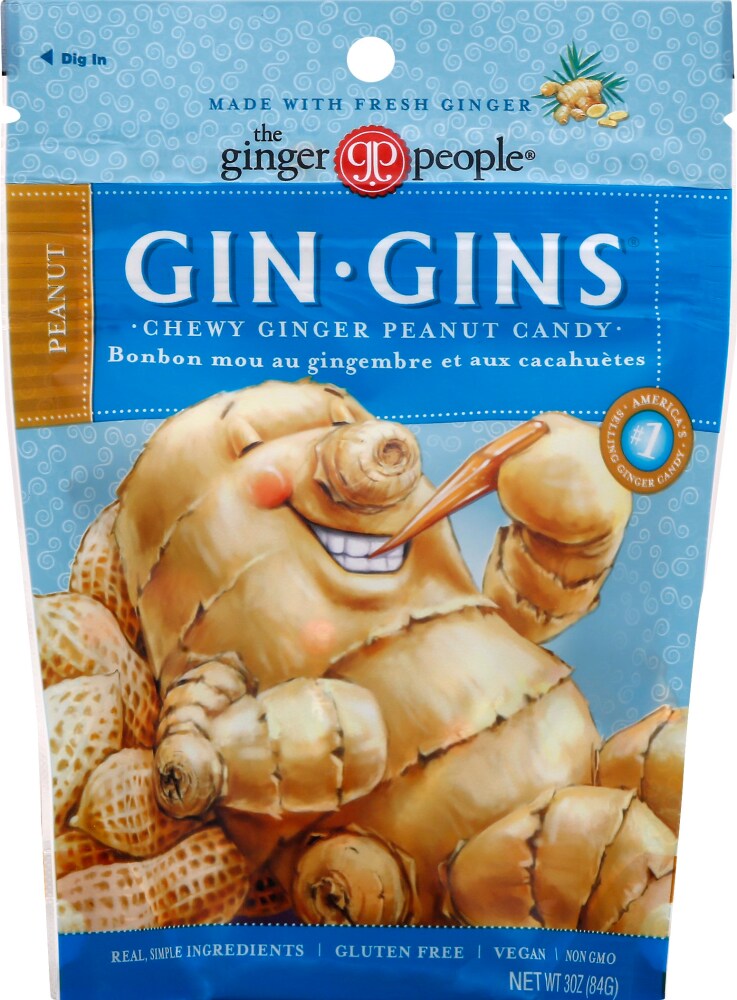 Ginger People Peanut Gin Gins Chewy Candy
---
Like the coveted cashews in a bowl of mixed nuts, Peanut Ginger Chews are the first ones to disappear first from our company candy dish. Our delicious peanut ginger candies are reminiscent of those chewy peanut treats from our childhoods. Peanut Ginger Chews capture the gentle sweet heat of ginger and the nutty goodness of peanuts. Beyond yummy, ginger and peanuts are also rich in antioxidants. Satisfy your warmest and nuttiest desires with these exceedingly pleasing candies.
Chewy Ginger Peanut Candies
Nutty, Stimulating and Delicious!
---