Graduation Card #38: Hallmark Believe in Yourself as You Challenge the Future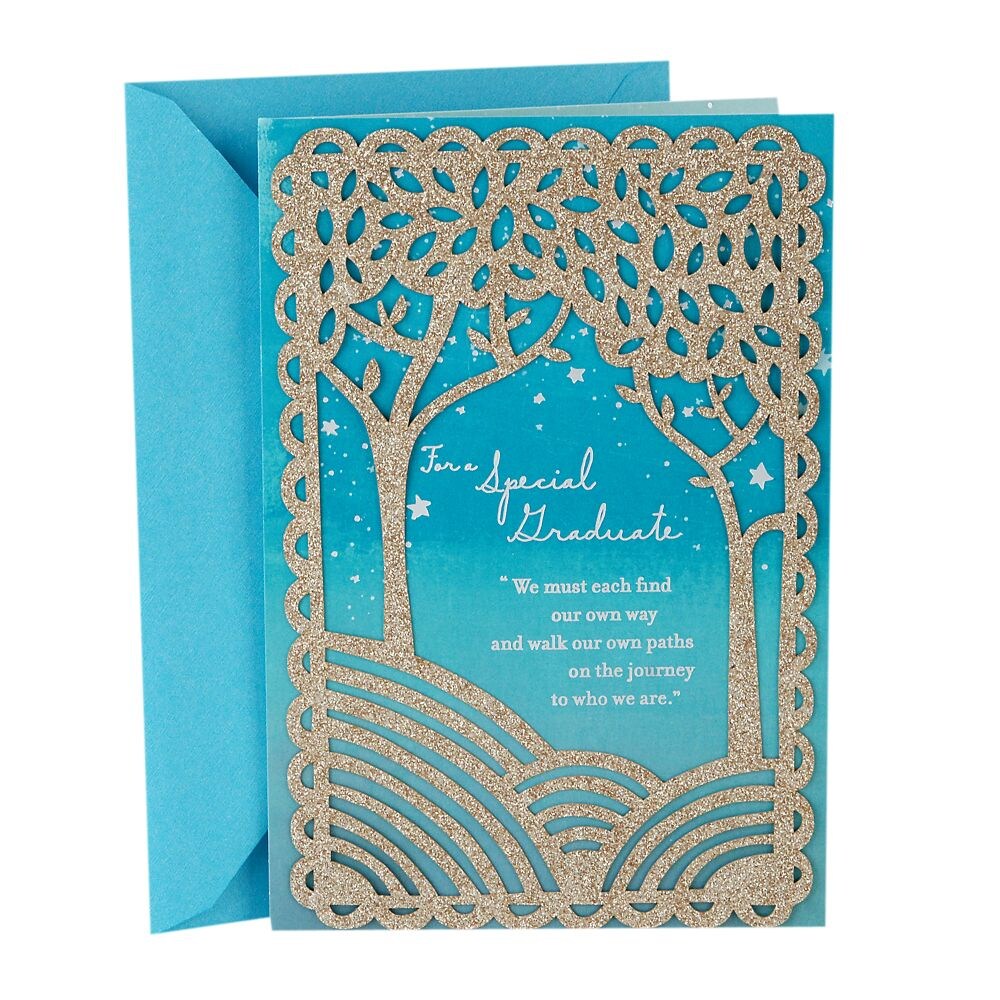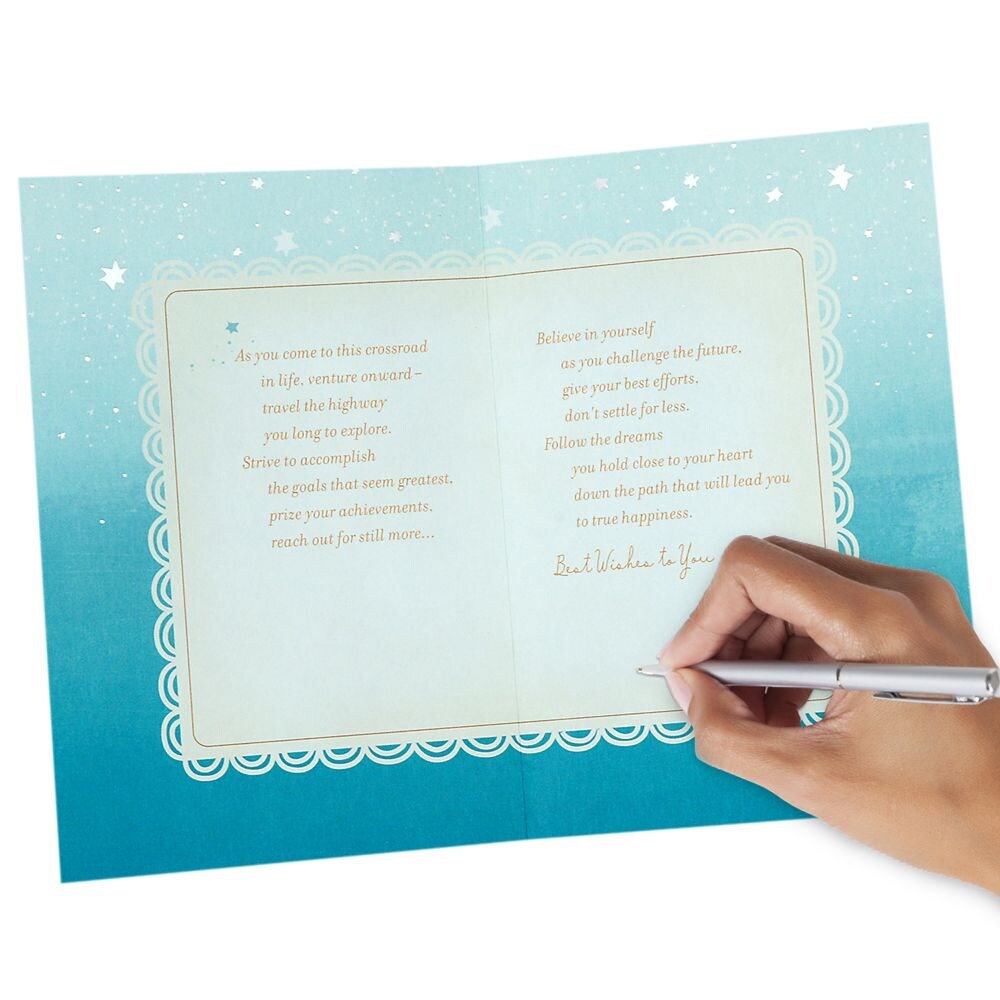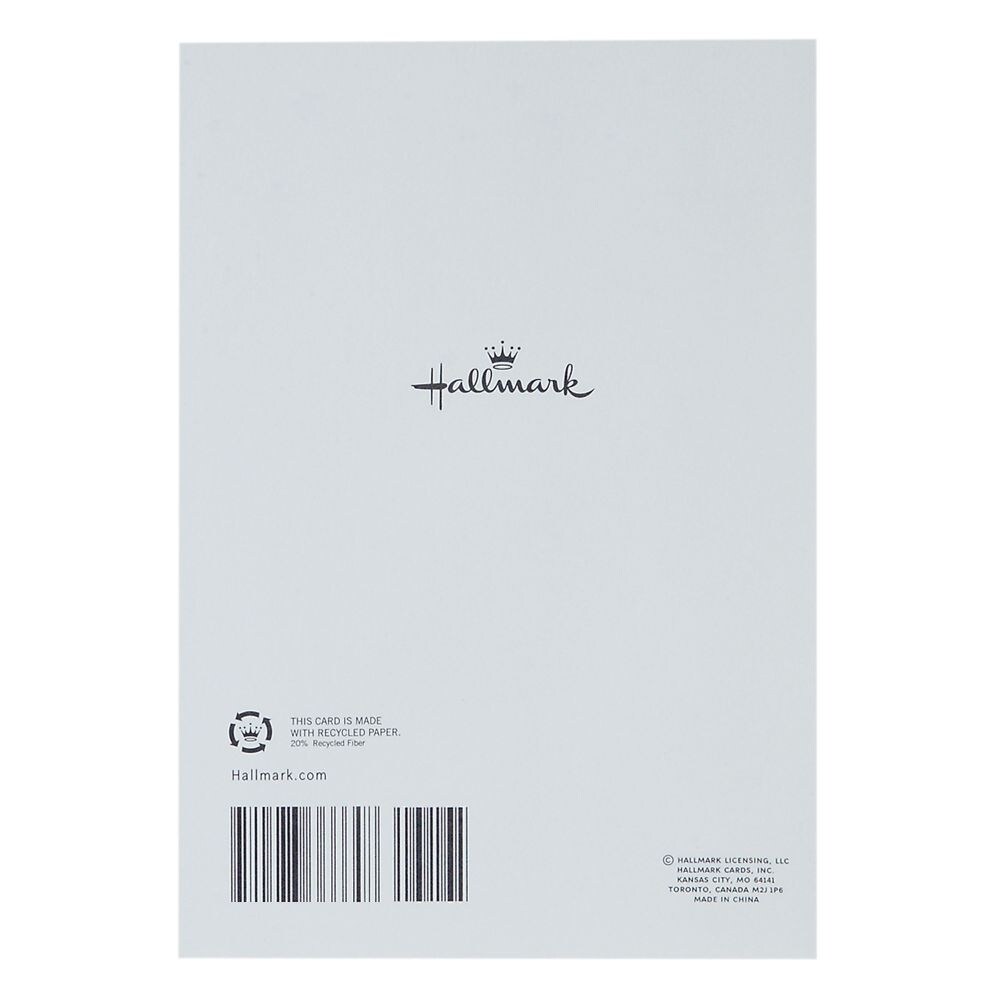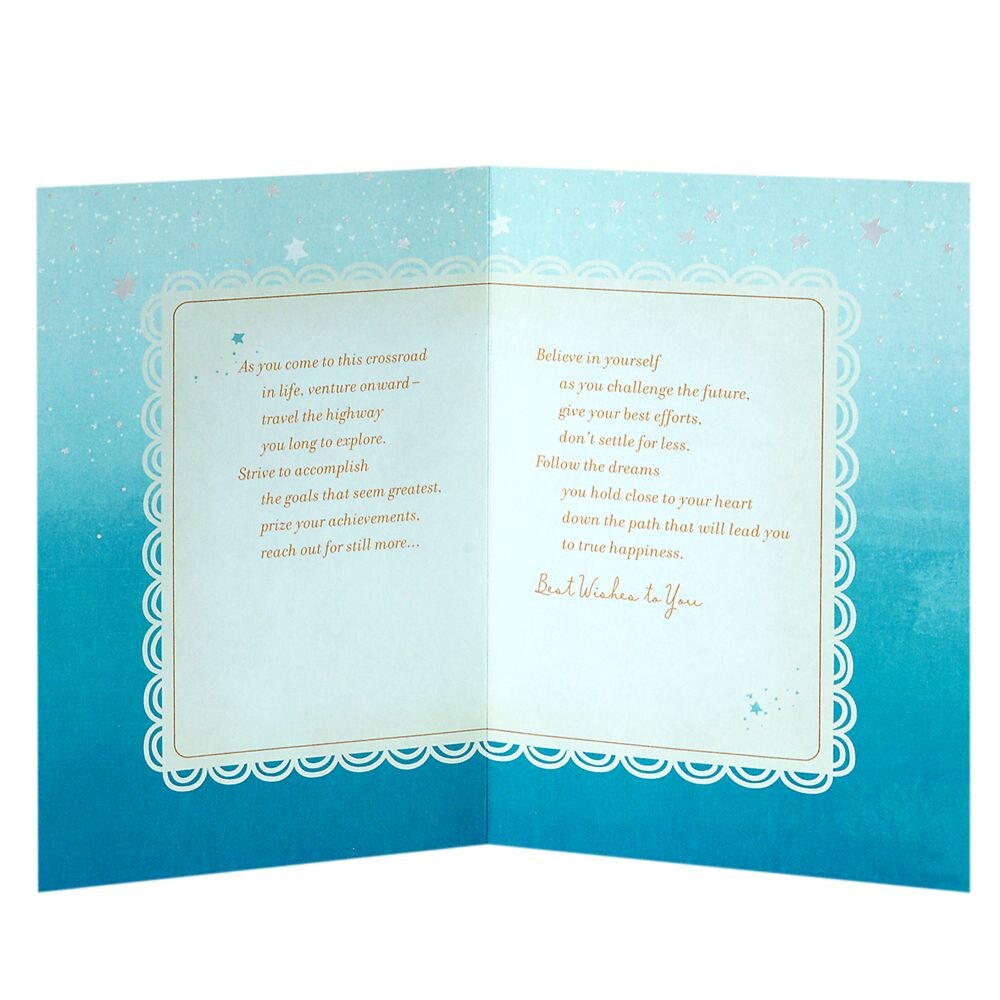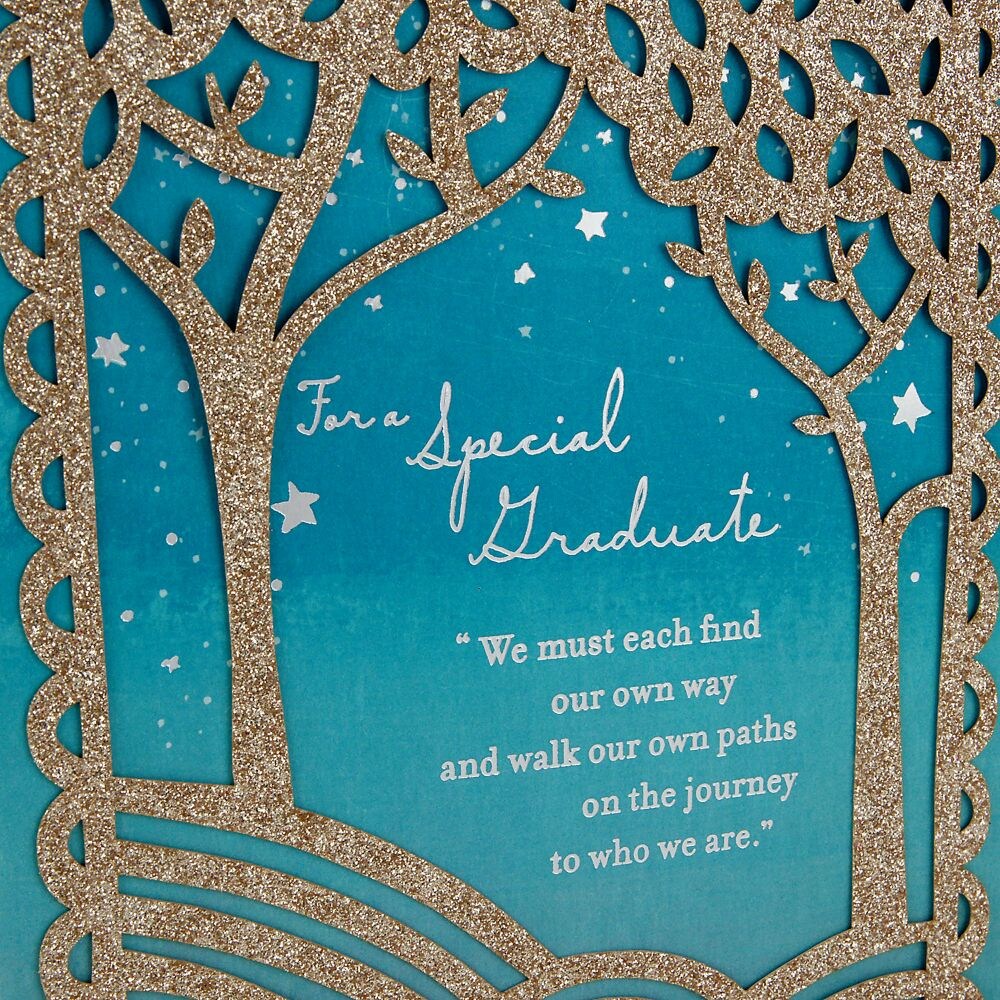 Graduation Card #38: Hallmark Believe in Yourself as You Challenge the Future
• Cover Message: For a Special Graduate "We must each find our own way and walk our own paths on the journey to who we are."
• Inside Message: As you come to this crossroad in life, venture onward-- travel the highway you long to explore. Strive to accomplish the goals that seem greatest, prize your achievements, reach out for still more… Believe in yourself as you challenge the future, give your best efforts, don't settle for less. Follow the dreams you hold close to your heart down the path that will lead you to true happiness. Best Wishes to You.
• Includes one Graduation card and one envelope. Card size 5.8 inches wide by 8.3 inches long.
• This card's design features laser-cut, ornately-patterned trees and hills decorated in gold glitter on a blue background with silver foil stars and lettering. It's a fun way to wish your son, daughter, grandson, granddaughter, niece, nephew, godchild or other special high school or college grad in your life congrats and best wishes.
• Hallmark cards are made with paper from well-managed forests.
---