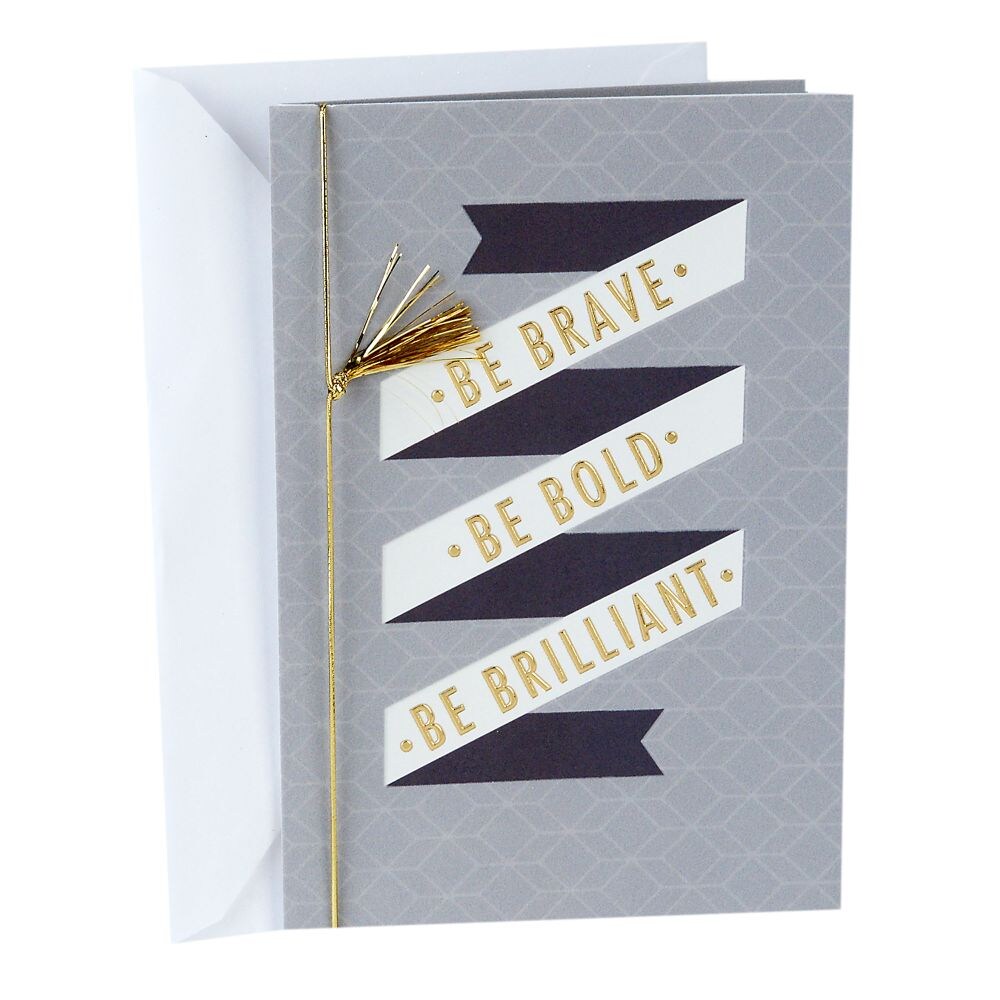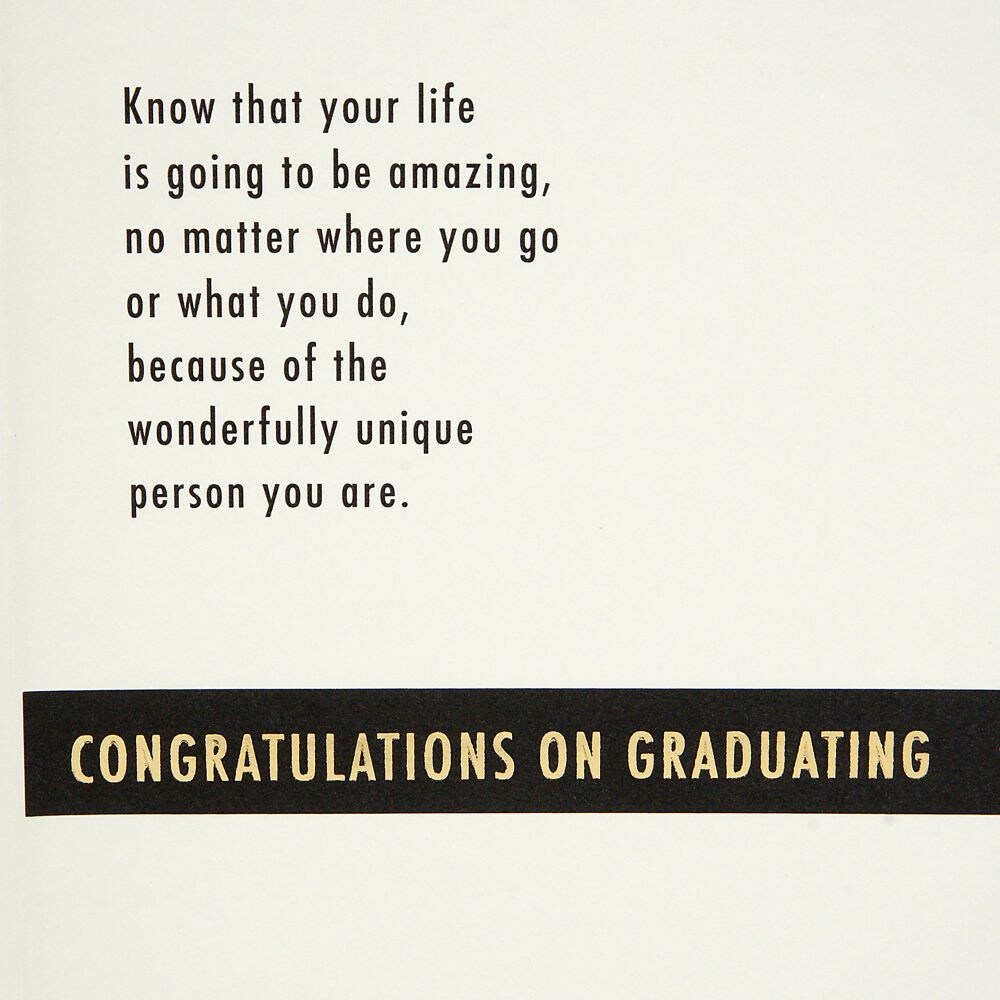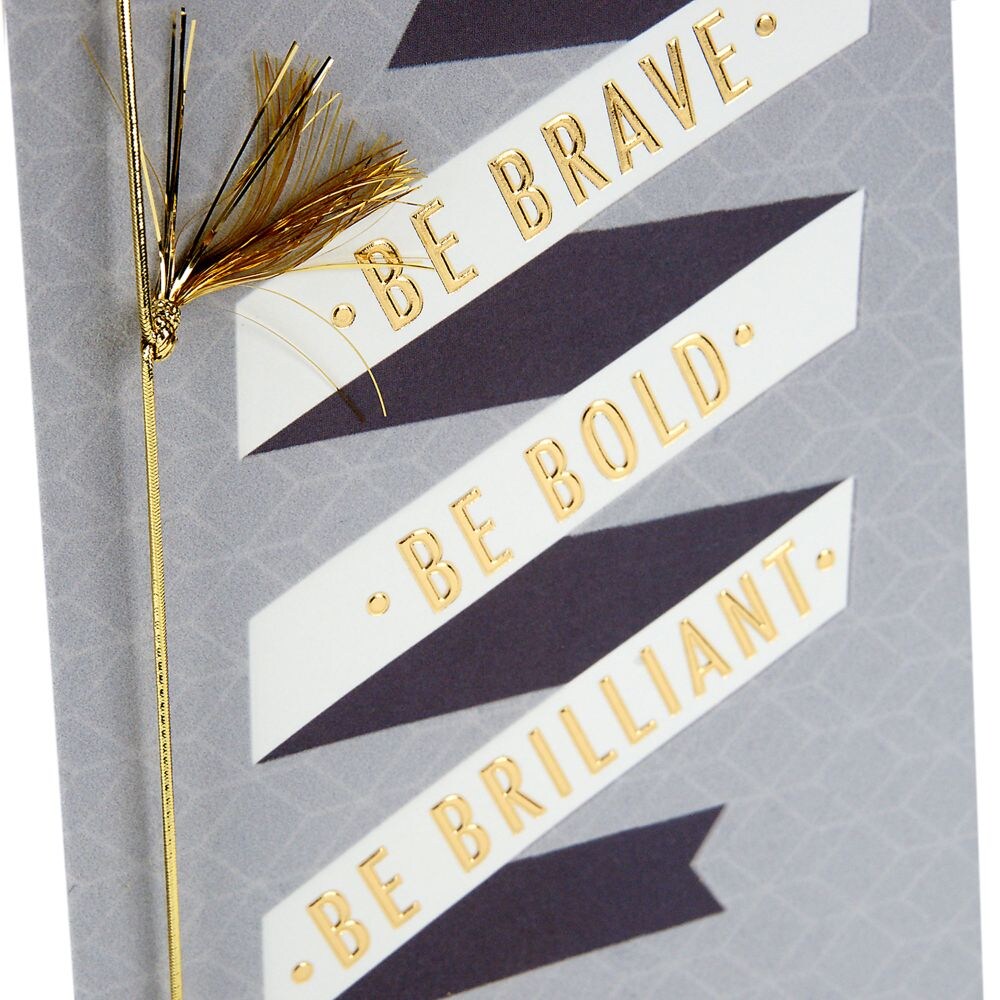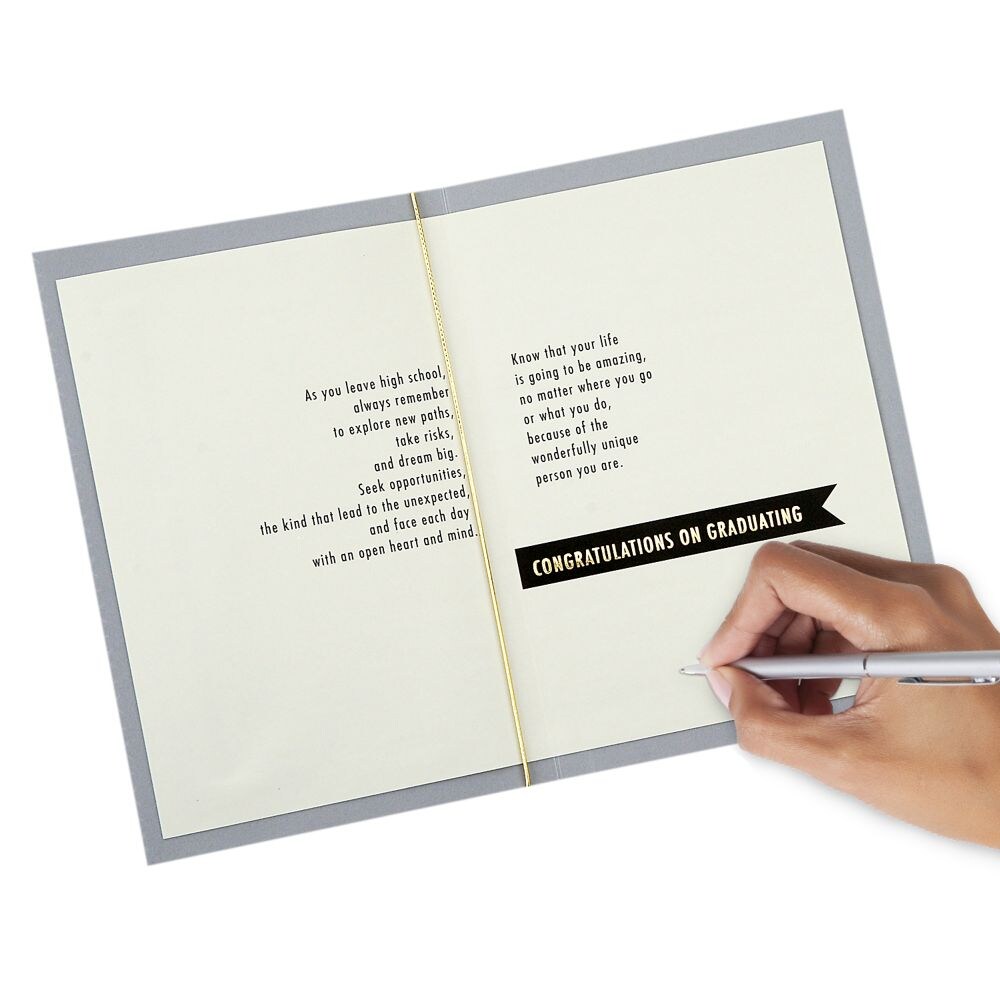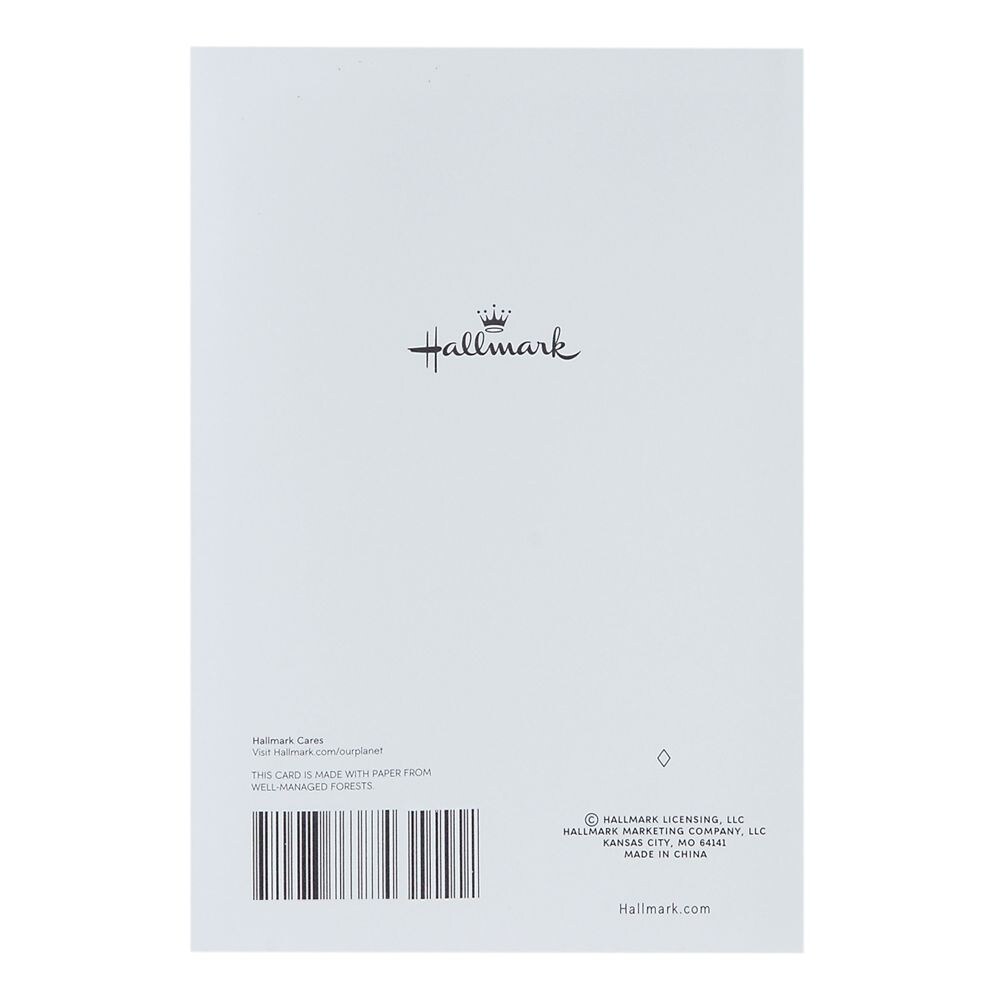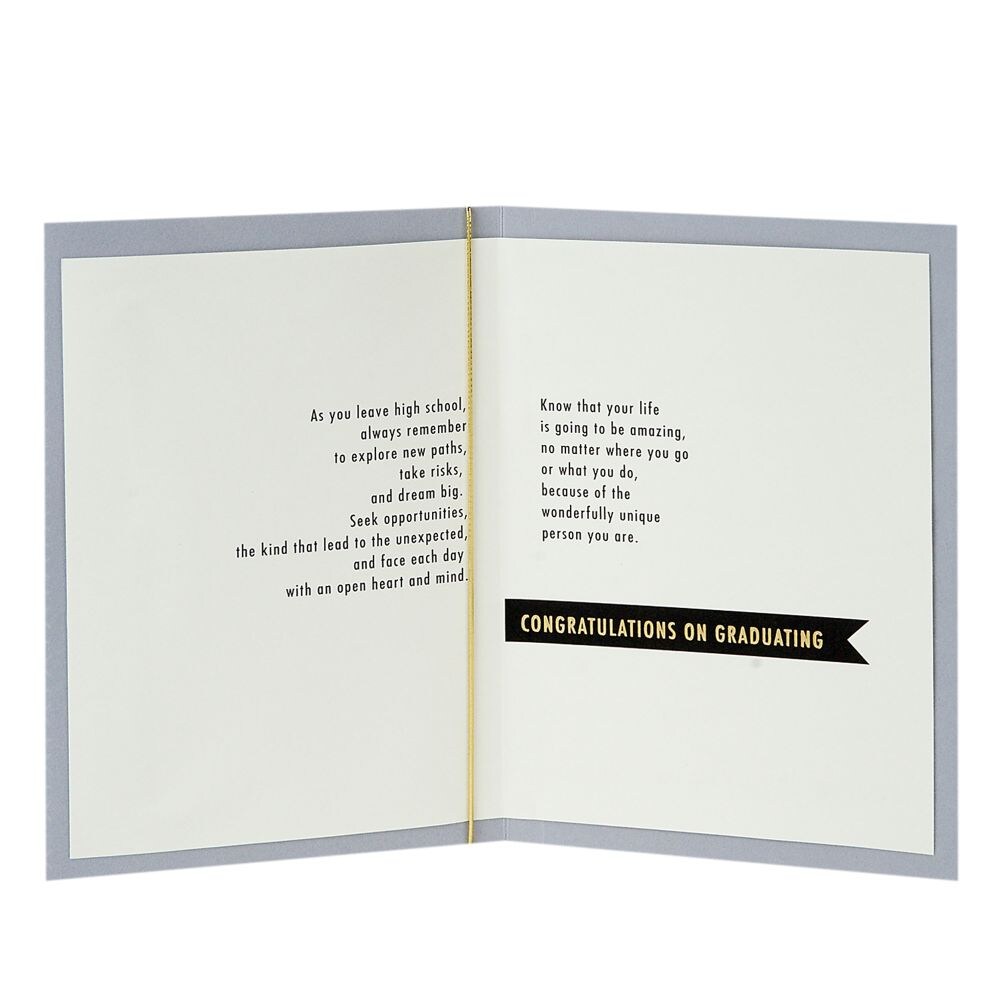 Graduation Card #45: Hallmark High School Graduation Card (Your Life Is Going to Be Amazing)
Cover Message: Be Brave. Be Bold. Be Brilliant
Inside Message: As you leave high school, always remember to explore newpaths, take risks, and dream big. Seek opportunities, the kind that lead to the unexpected and face each day with an open heart and mind. Know that yourlife is going to be amazing, no matter where you go or what you do, becauseof the wonderfully unique person you are. Congratulations on Graduating.
Includes one Graduation card and one envelope. Card size 5.8 inches wideby 8.3 inches long.
This card's design features an illustrated blue and white banner withgold lettering and a gold cord. It's a fun way to wish your son, daughter,grandson, granddaughter, niece, nephew, godchild or other special high schoolgrad in your life congrats and best wishes.
Hallmark cards are made with paper from well-managed forests.
Let your friends and family know you're sharing in their excitement with a celebratory high school graduation card. With a foil accented design and thoughtful message inside, it's an elegant accompaniment to a graduation gift or a perfect money or gift card holder. There's nothing like a handwritten note to commemorate starting an exciting new chapter in life, and this card is a great way to express your excitement or pride.
---