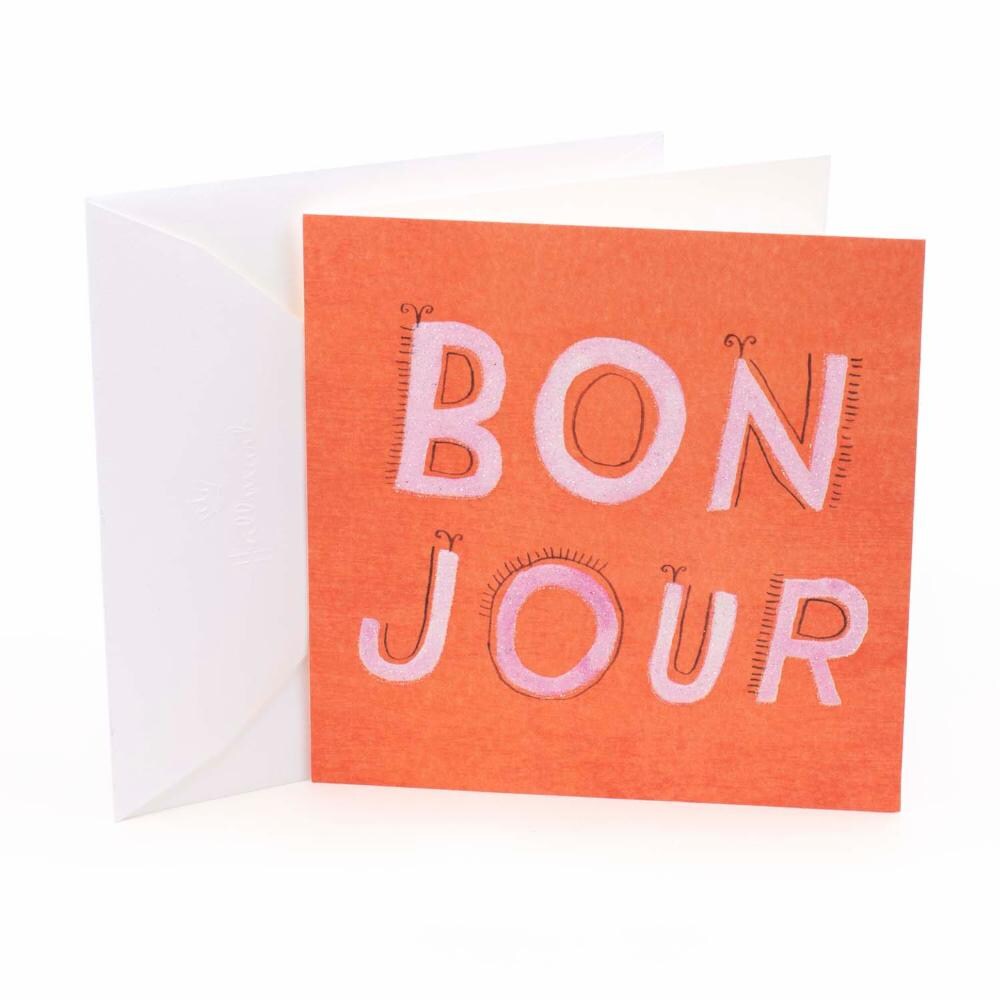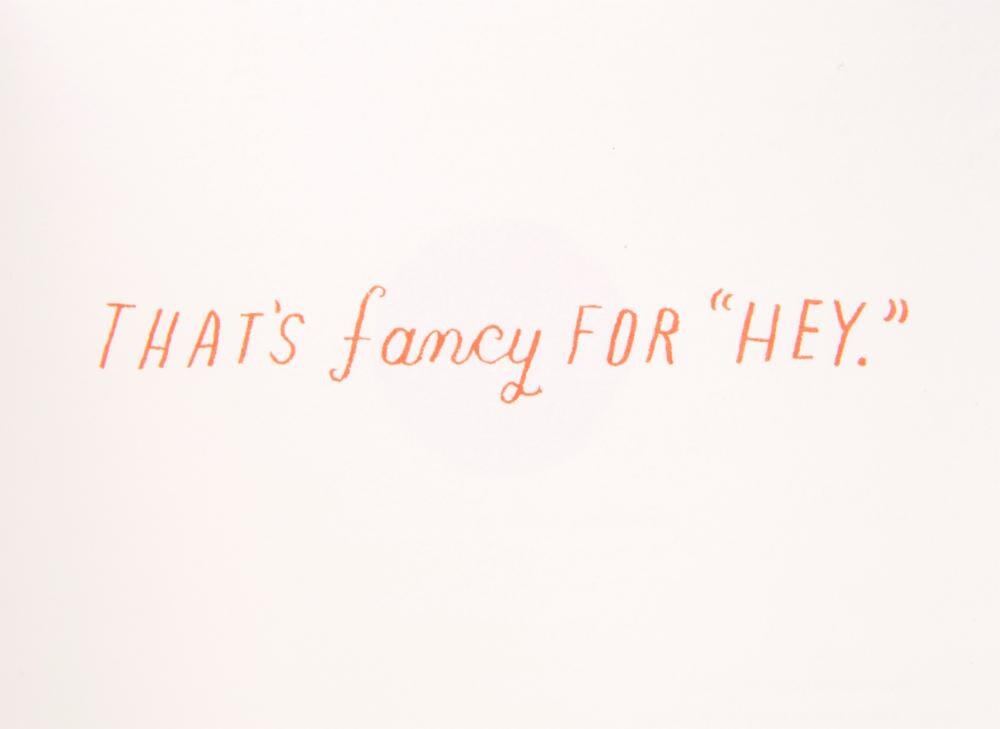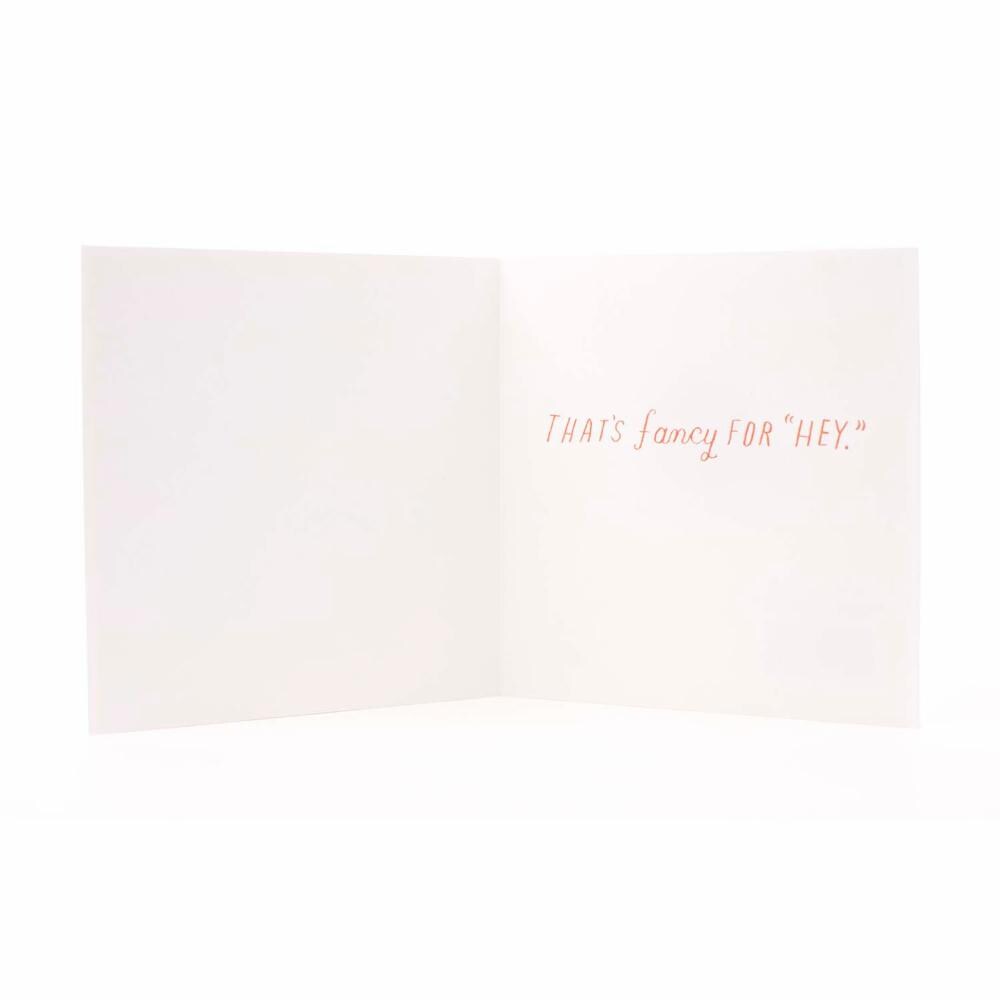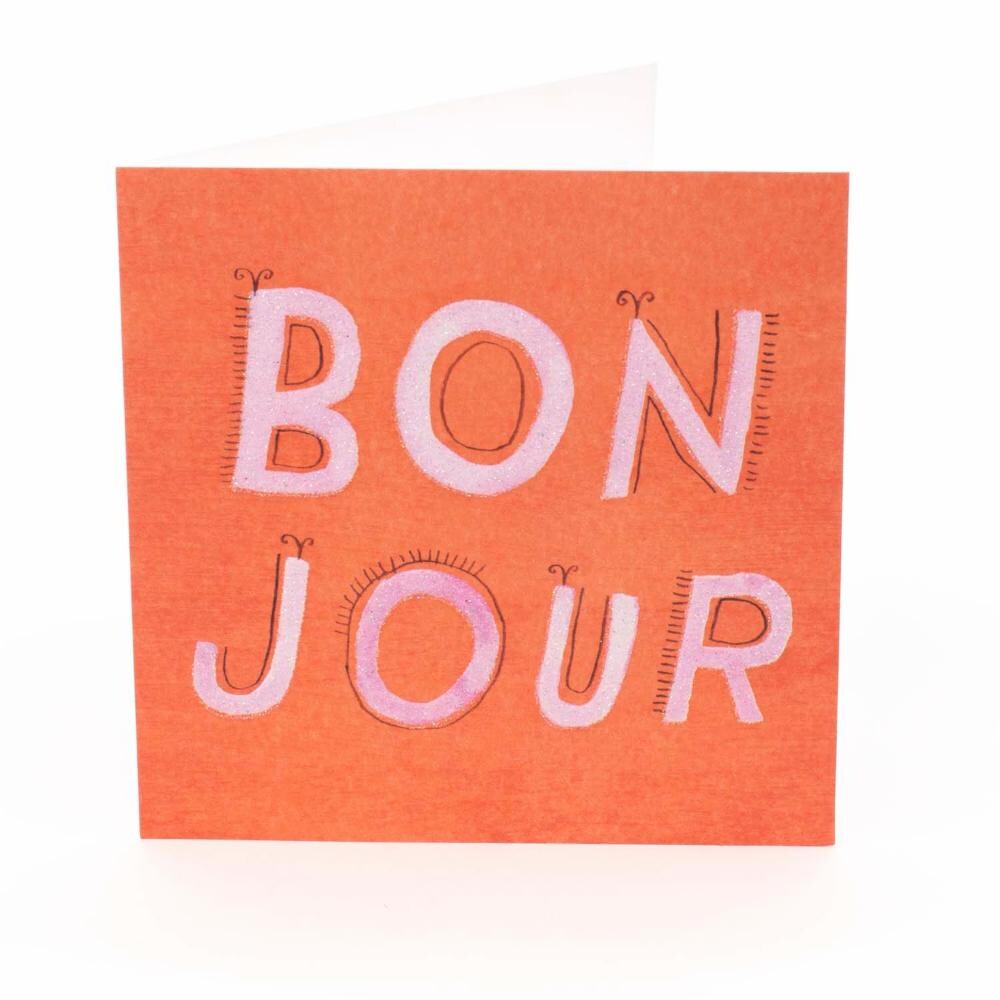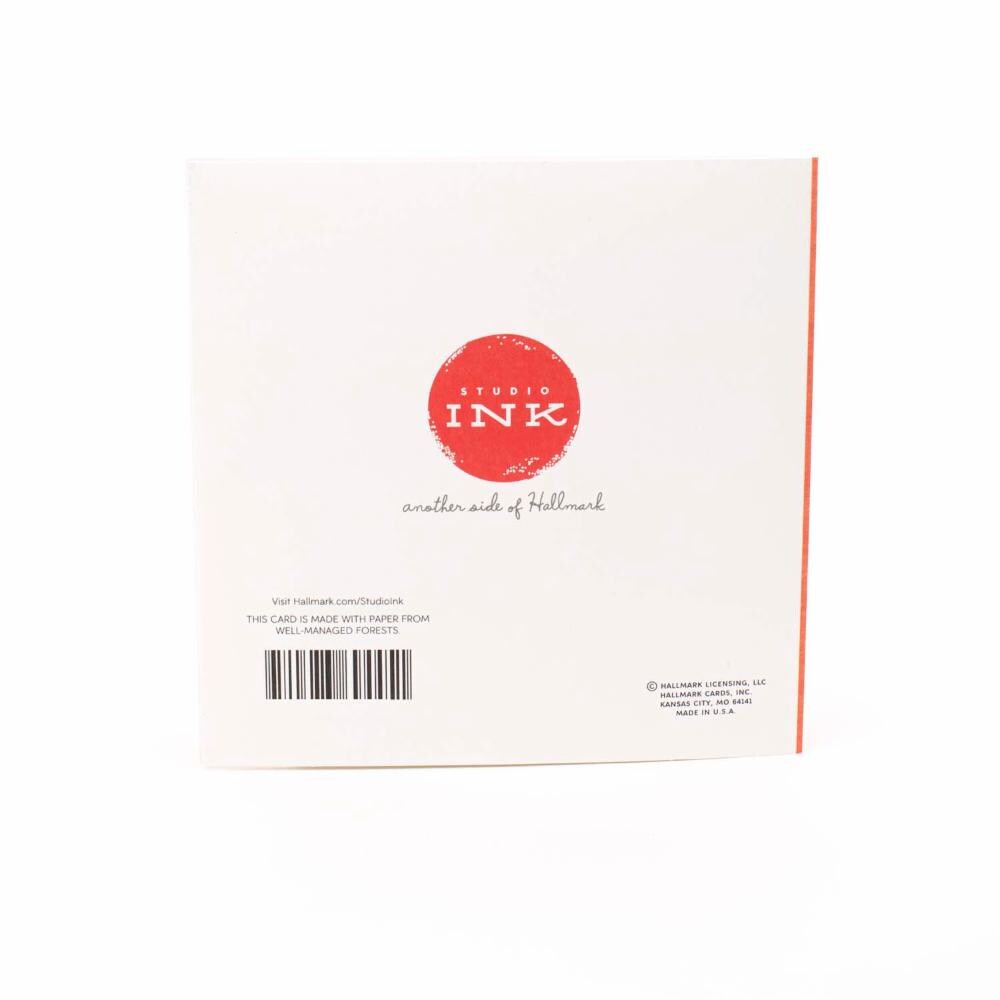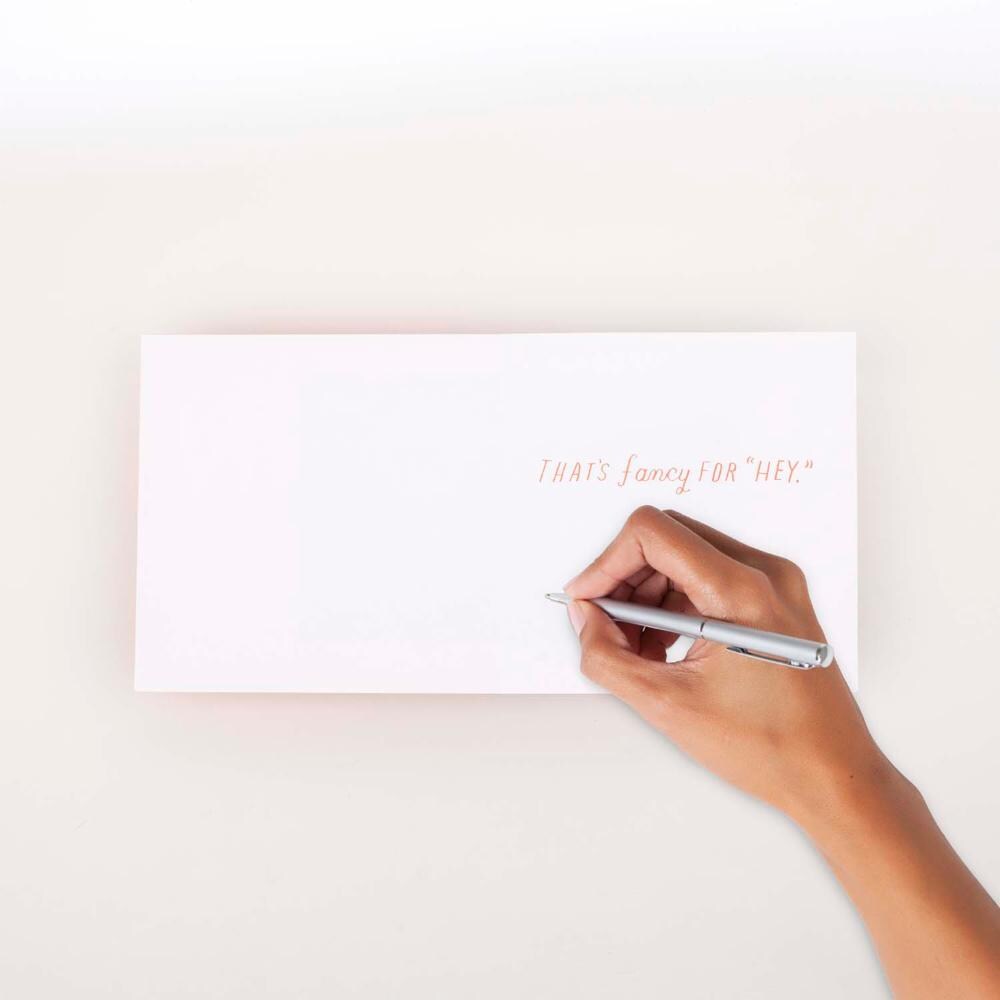 Hallmark Anyday Card (#32): Studio Ink Greeting Card - Bon Jour
1 ct / 5.5 in x 5.5 in
UPC: 0072047387161
• Cover Message: Bonjour
• Inside Message: That's fancy for ""hey.""
• Includes one card and one envelope.
• Card size is 5 inches wide by 7.2 inches long
• Printed on high quality paper stock, this card is fun way to say ""hey"" to a friend.
• Studio Ink is another side of Hallmark. (We're different.) Unexpected, uninhibited and unforgettable, Studio Ink is about creating connections with those who matter most in a way that feels real. We resonate because our cards work no matter who you are, where you live or who you love.
---