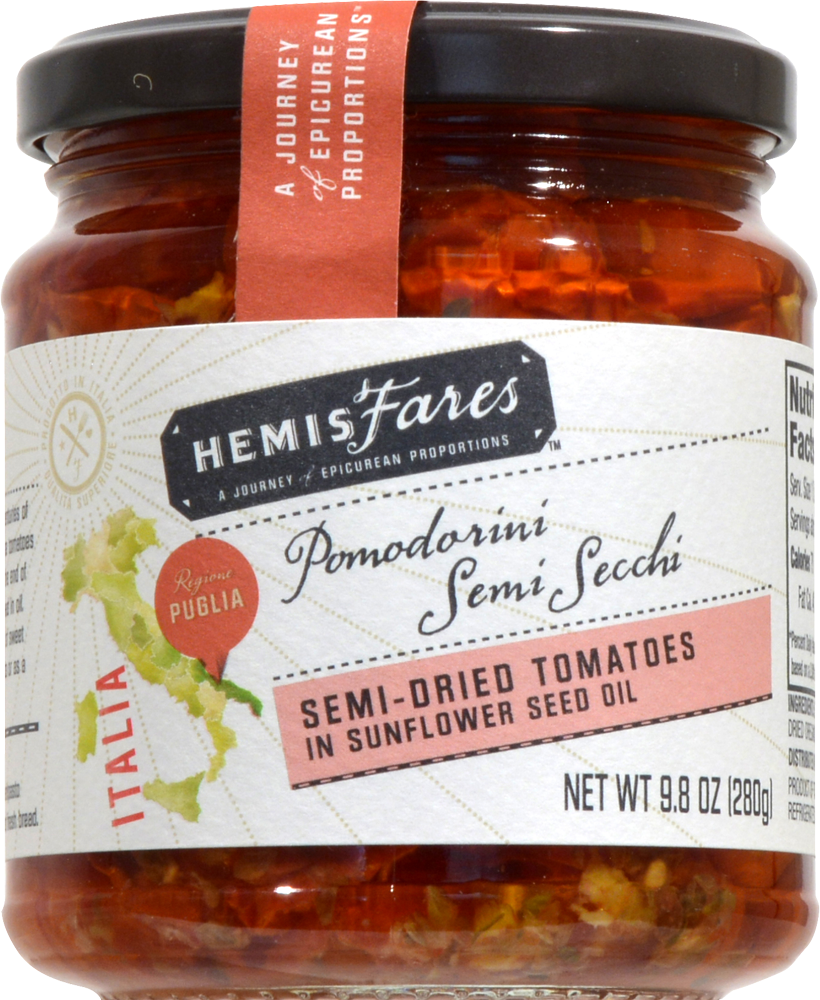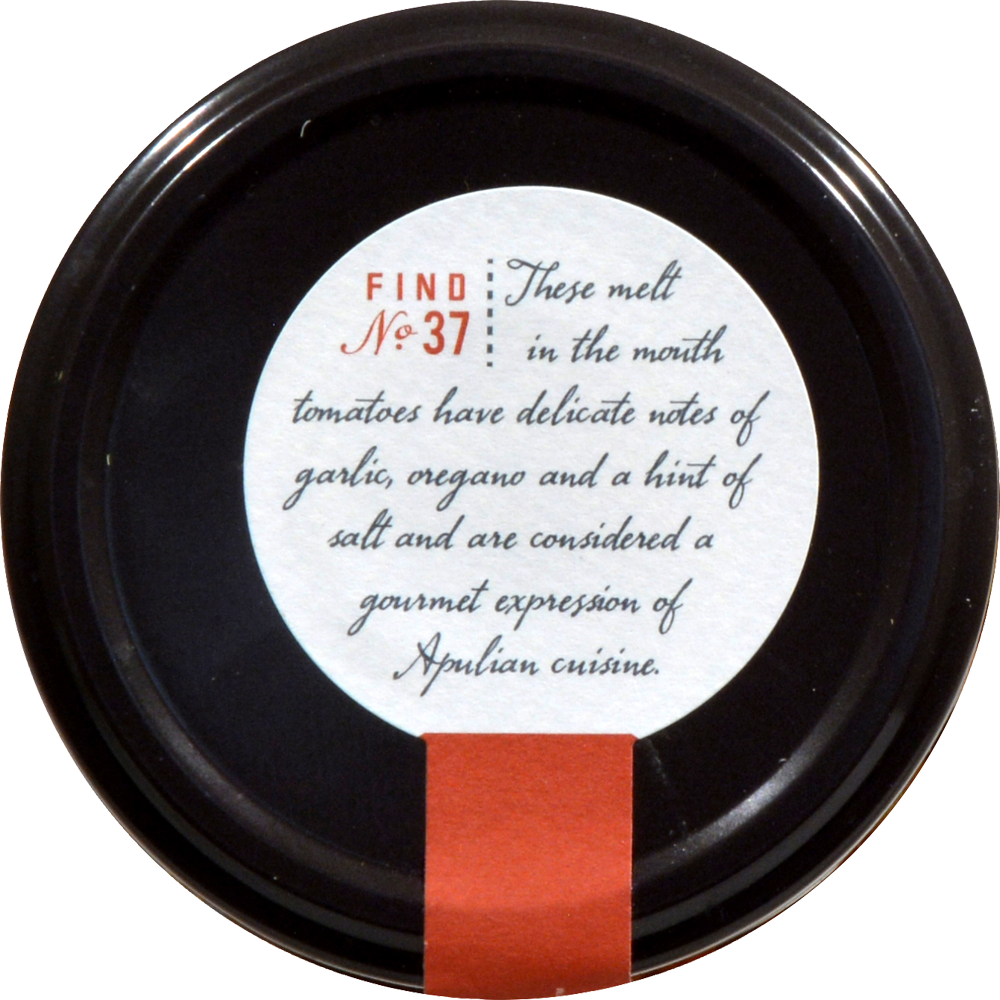 HemisFares™ Semi-Dried Tomatoes
These melt in the mouth tomatoes have delicate notes of garlic, oregano and a hint of salt and are considered a gourmet expression of Apulian cuisine.
An authentic recipe born from centuries of culinary traditions in Apulia, these tomatoes are cut and dried in the sun at the end of the summer season and preserved in oil. The result is a sublime balance of sweet and savory, perfect for bruschetta or as a dressing for pasta.
A Journey of Epicurean Proportions™
Pomodorini Semi Secchi
Prodotto in Italia
Qualita Superiore
Regione Puglia
---