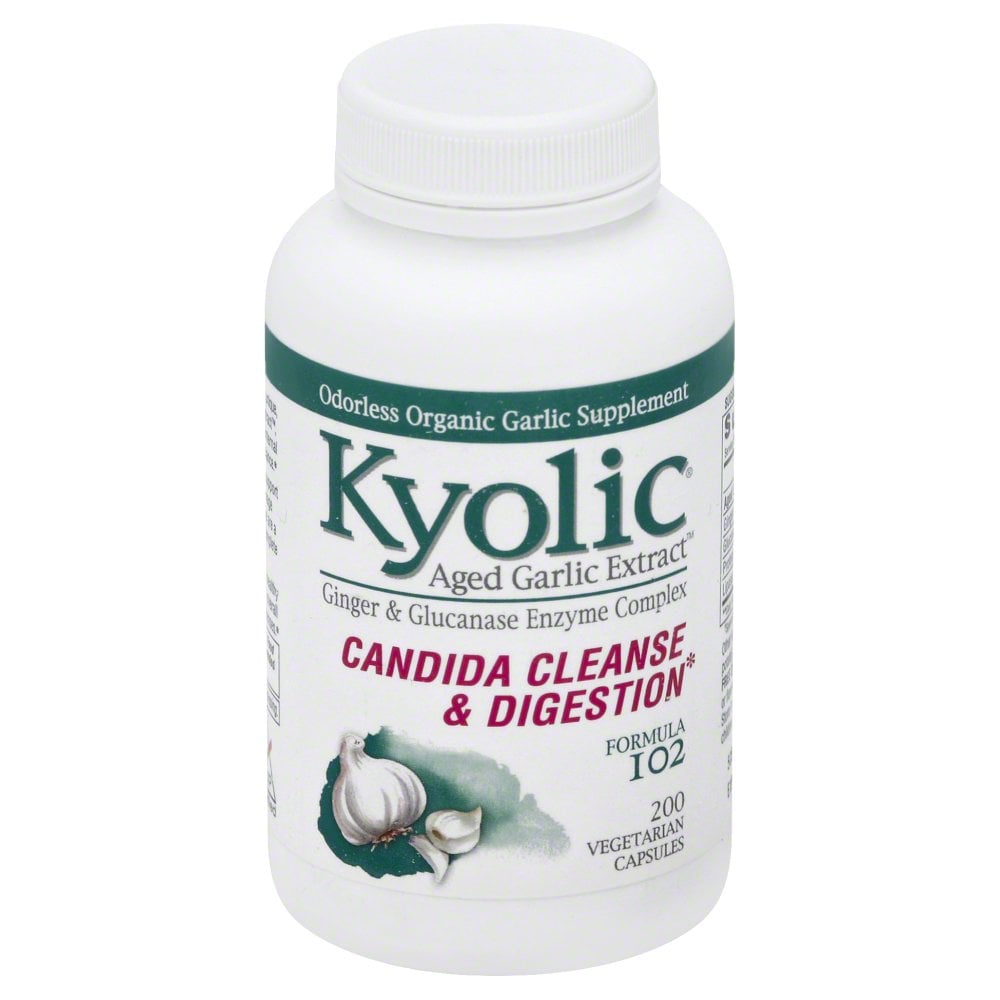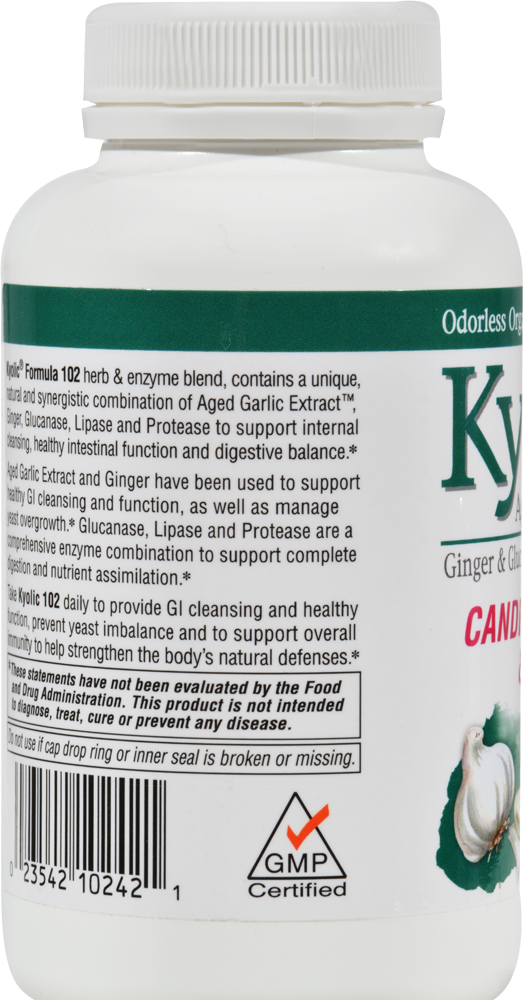 Kyolic Aged Garlic Extract Cleanse And Digestion Aged Garlic Extract Capsules
---
Kyolic Formula 102 herb and enzyme blend contains a unique natural and synergistic combination of Aged Garlic Extract, Ginger, Glucanase, Lipase and Protease to support internal cleansing, healthy intestinal function and digestive balance*.
Odorless Organic Garlic Supplement
Ginger & Glucanase Enzyme Complex
*These statements have not been evaluated by the Food and Drug Administration. This product is not intended to diagnose, treat, cure, or prevent any disease.
---