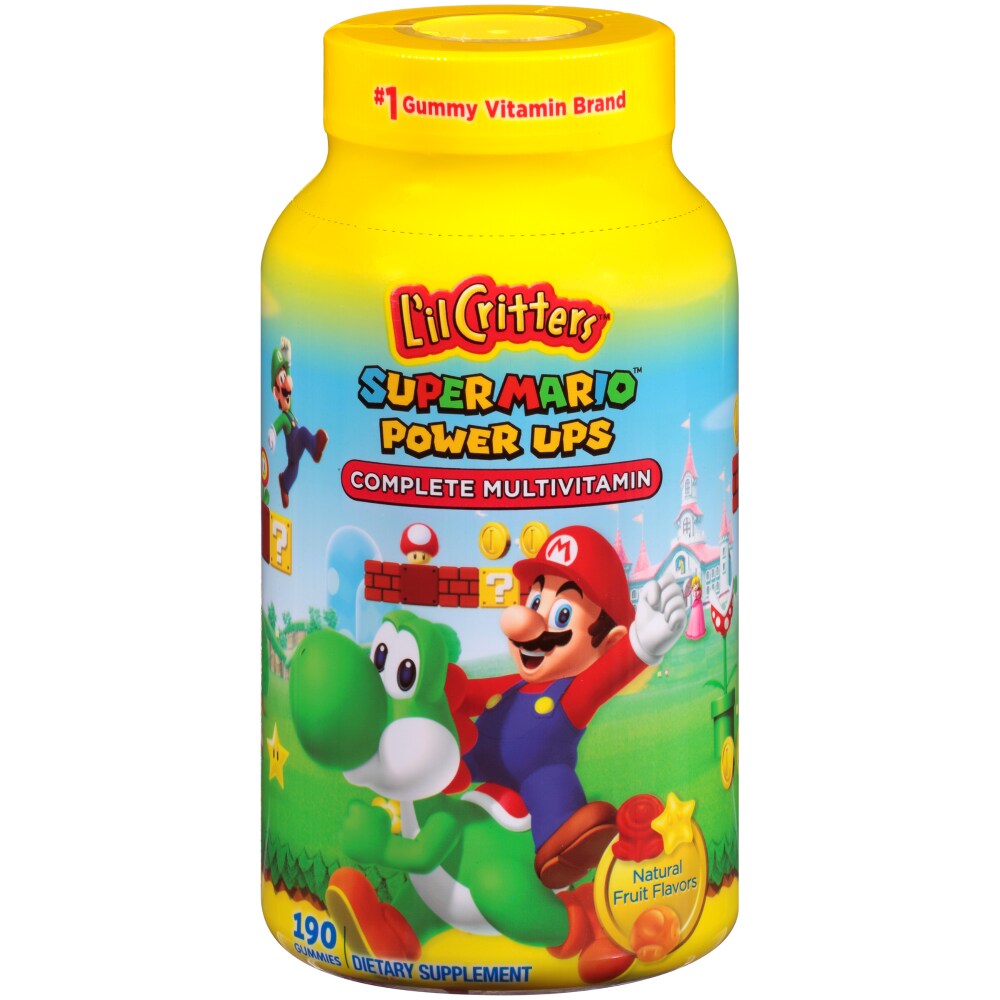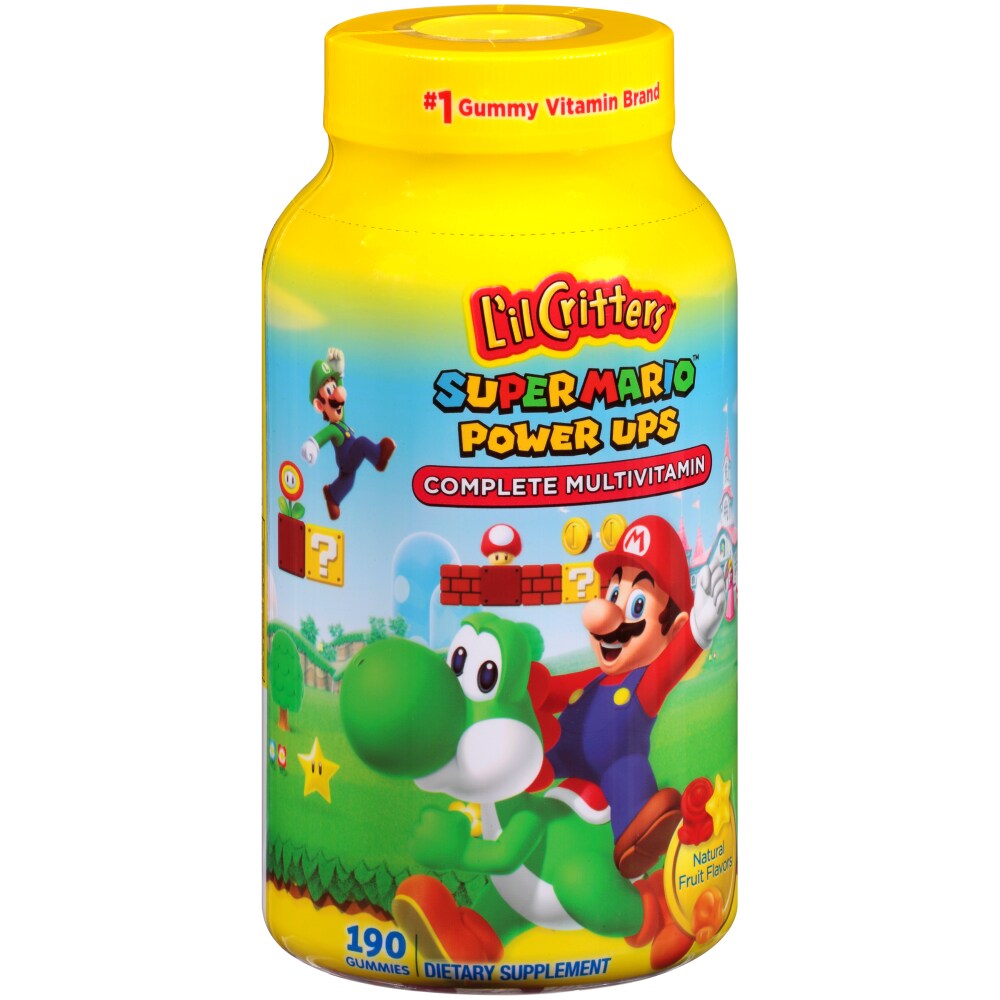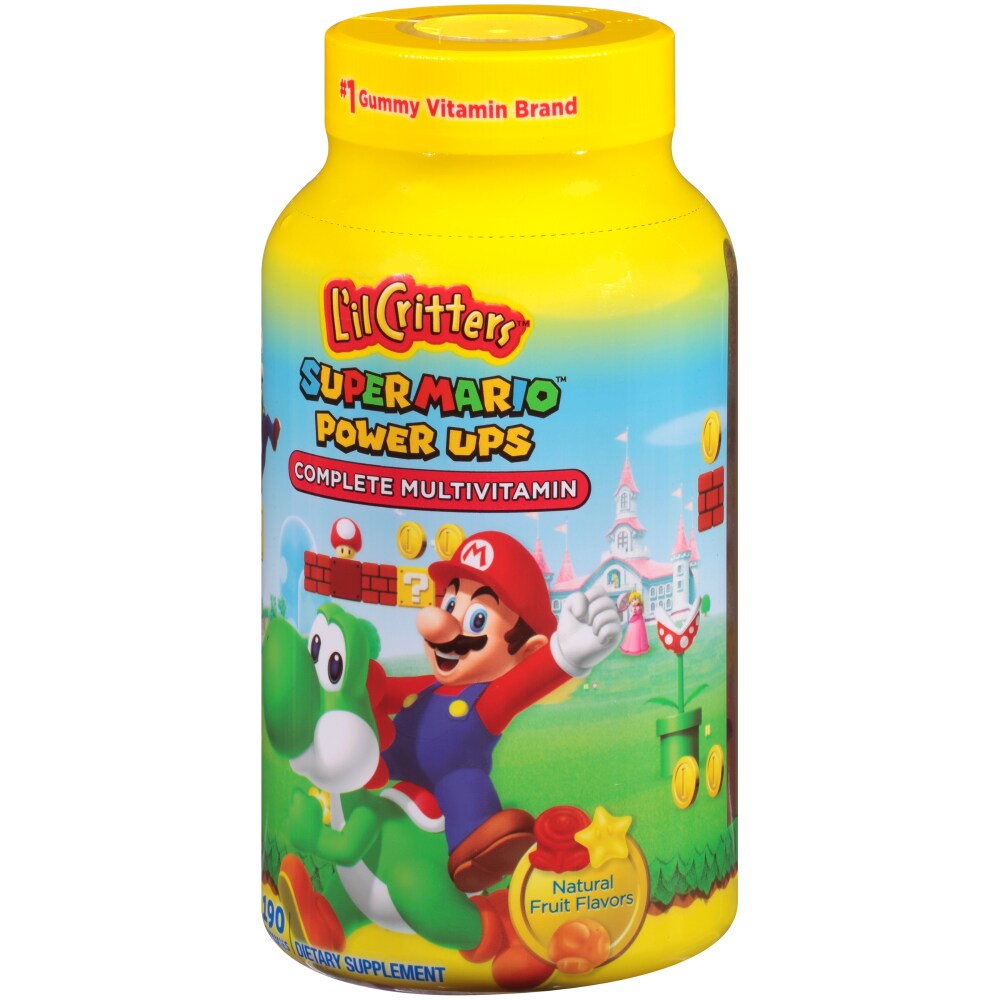 L'il Critter Super Mario Power Ups Fruit Flavored Complete Multivitamin Gummies
---
This multivitamin comes in fun Super Mario Power Ups shapes.
No high fructose corn syrup, no synthetic (FD&C) dyes and no gluten.
Great tasting, natural flavors: cherry, orange and lemon.
Contains over 10 essential vitamins and minerals to help support and maintain healthy growth and development.*
*This statement has not been evaluated by the Food and Drug Administration. This product is not intended to diagnose, treat, cure or prevent any disease.
---