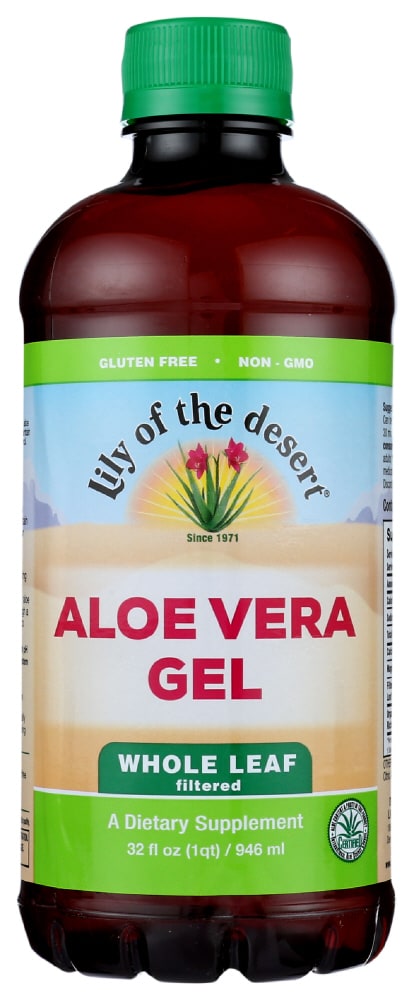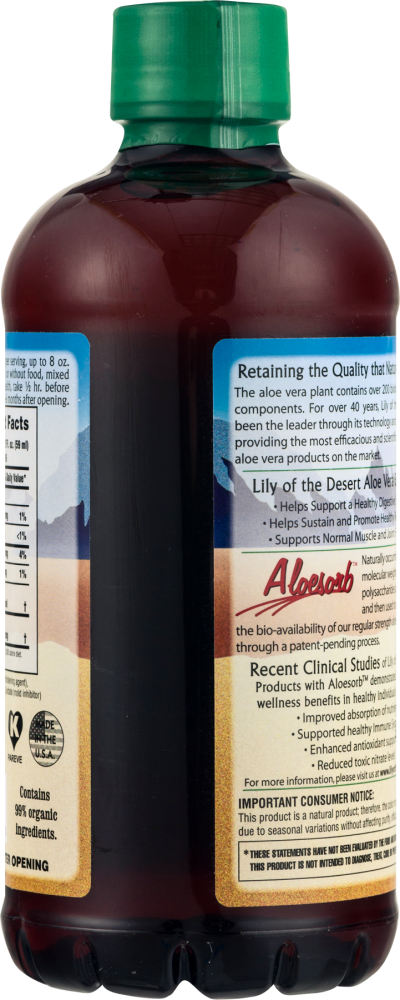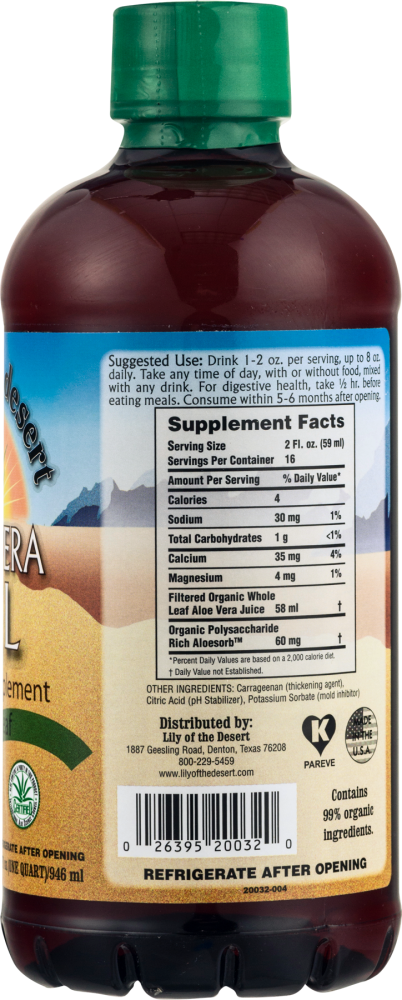 Lily of the Desert Whole Leaf Aloe Vera Gel
32 fl oz
UPC: 0002639520032
Lily of the Desert Aloe Vera Benefits
Helps Support a Healthy Digestive System
Helps Restore and Promote Regularity
Helps Promote Normal Muscle and Joint Function
Aloesorb™ - Naturally occurring isolated high molecular weight aloe vera polysaccharides that are added to regular aloe vera through a patented process. It has been clinically demonstrated to improve the efficacy and the health benefits of aloe vera.
Recent Clinical Studies of Lily of the Desert Brand with Aloesorb™ Showed:
Improved Absorption
Increased Immune Support
Enhanced Antioxidant Support
Reduced Nitrate Levels
Important Consumer Notice:
This product is a natural product; therefore the color may change slightly due to seasonal variations without effecting purity, efficacy or quality.
Enhanced with Polysaccharide-rich Aloesorb™
Whole Leaf (filtered)
Contains 99% Organic Ingredients
---