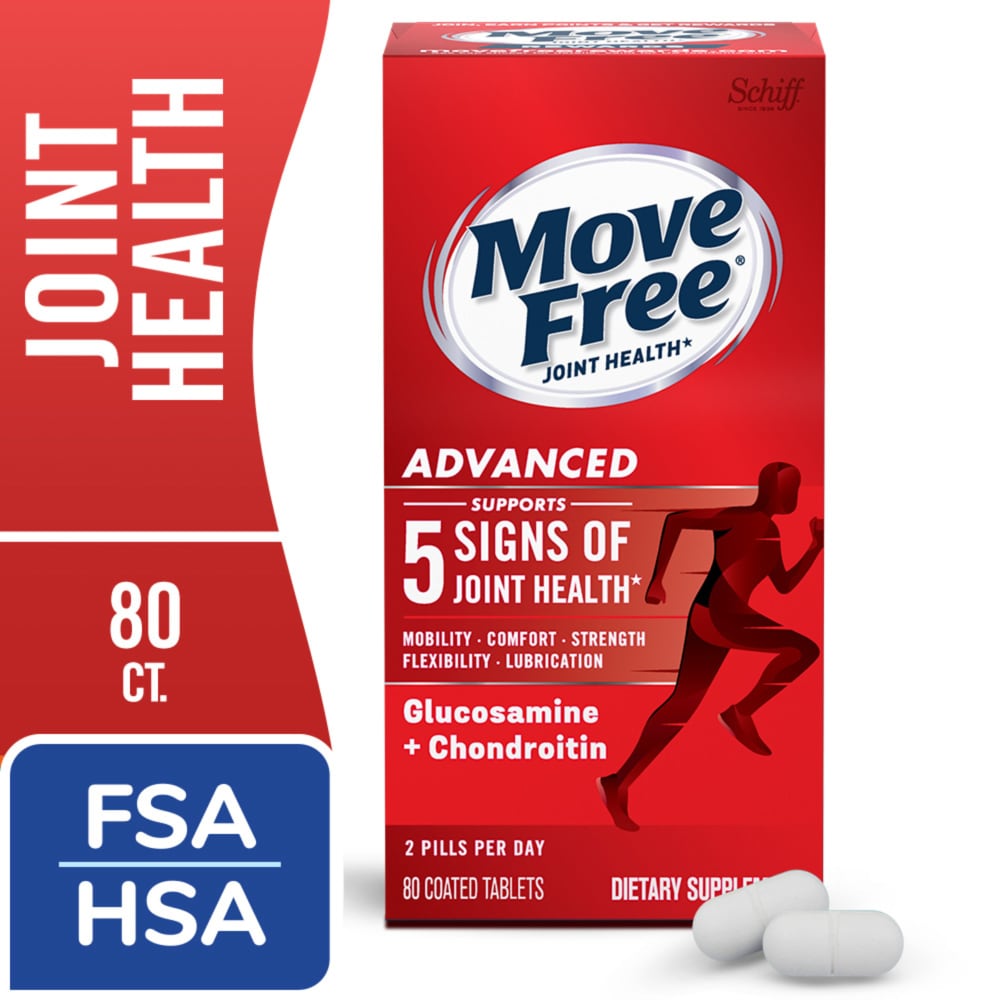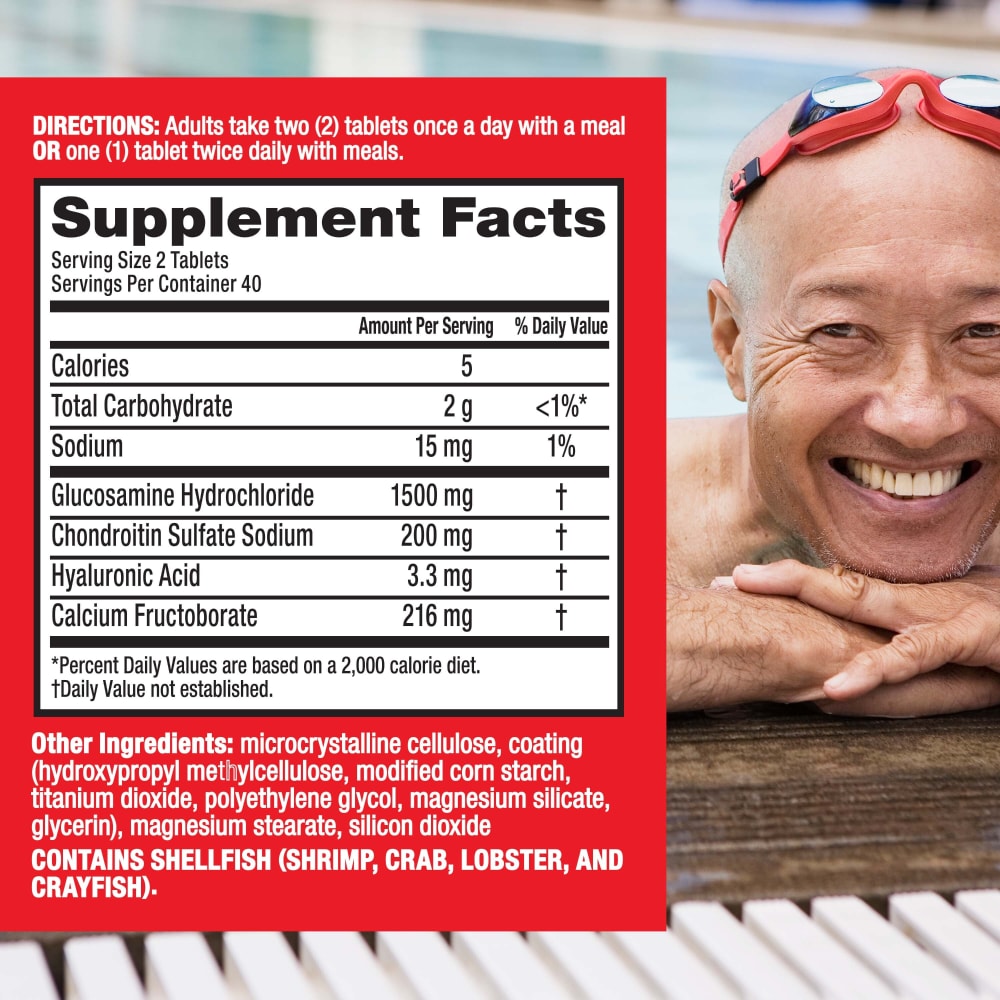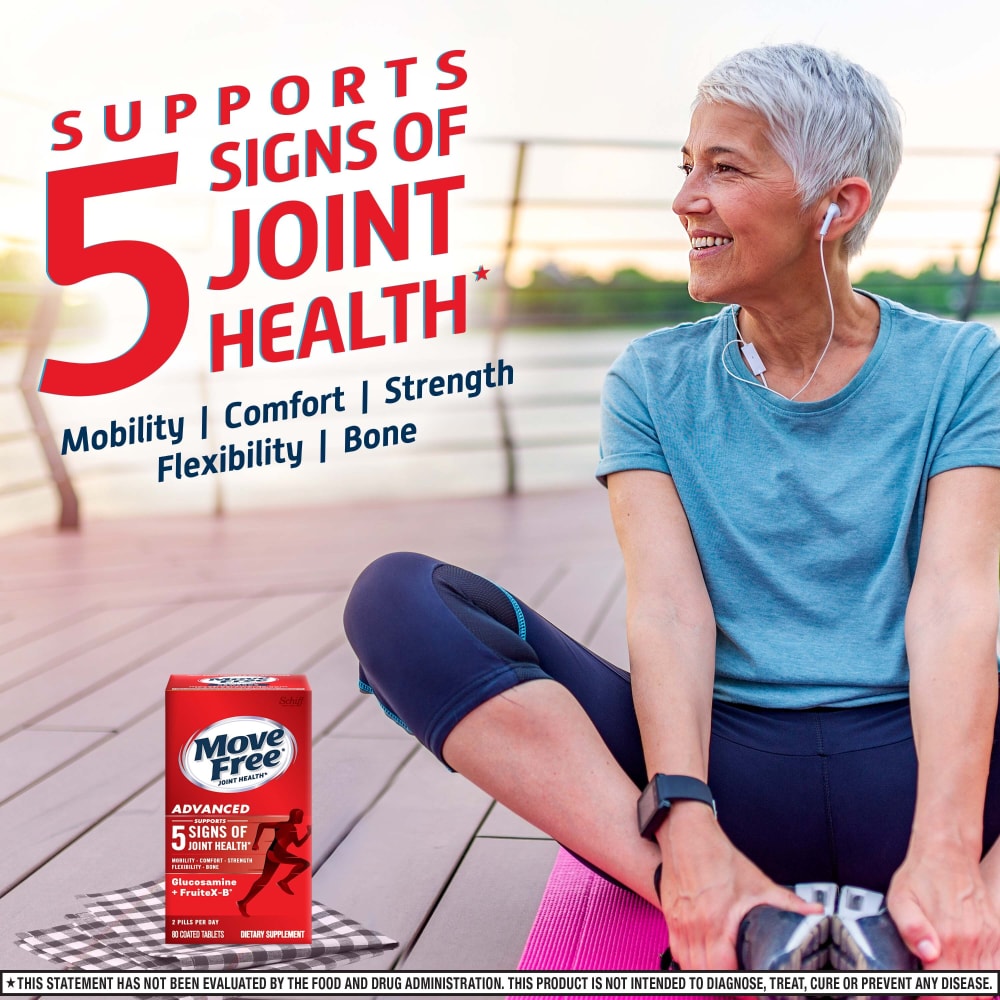 Move Free Advanced Glucosamine Chondroitin Joint Supplement Tablets 80 Count
Purchase Options
Located in Pharmacy OTC 4 in Your Store
Move Free Advanced is a Glucosamine Chondroitin joint supplement that contains premium ingredients, including glucosamine, chondroitin, uniflex (calcium fructoborate), and hyaluronic acid, to promote the health of your joints. Move Free Advanced supports 5 signs of joint health: mobility, flexibility, strength, lubrication and comfort so you can do the things you love.
- Advanced joint care: Glucosamine + Chondroitin formula enhanced with a mineral complex٭
- Supports 5 signs of joint health: Mobility, Flexibility, Strength, Lubrication, and Comfort٭
- Easier-to-swallow tablets
*These statements have not been evaluated by the Food and Drug Administration. This product is not intended to diagnose, treat, cure, or prevent any disease.
---