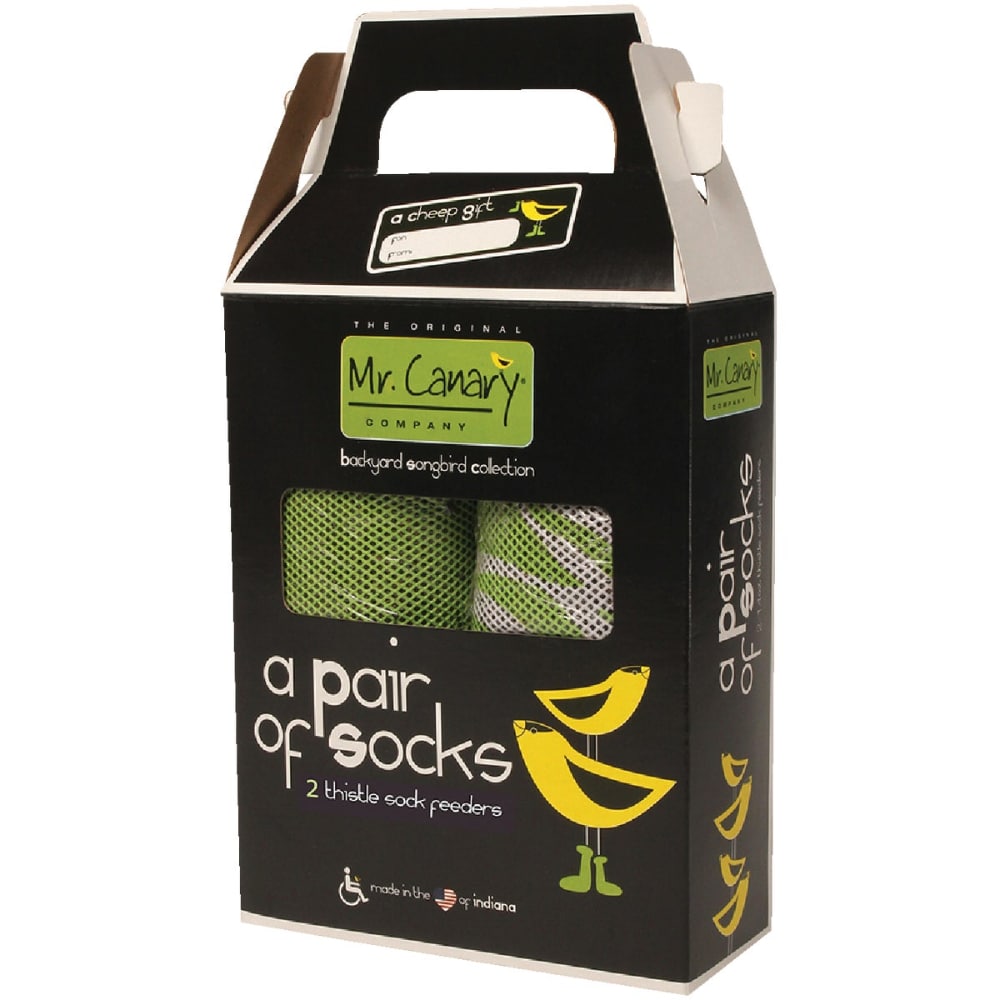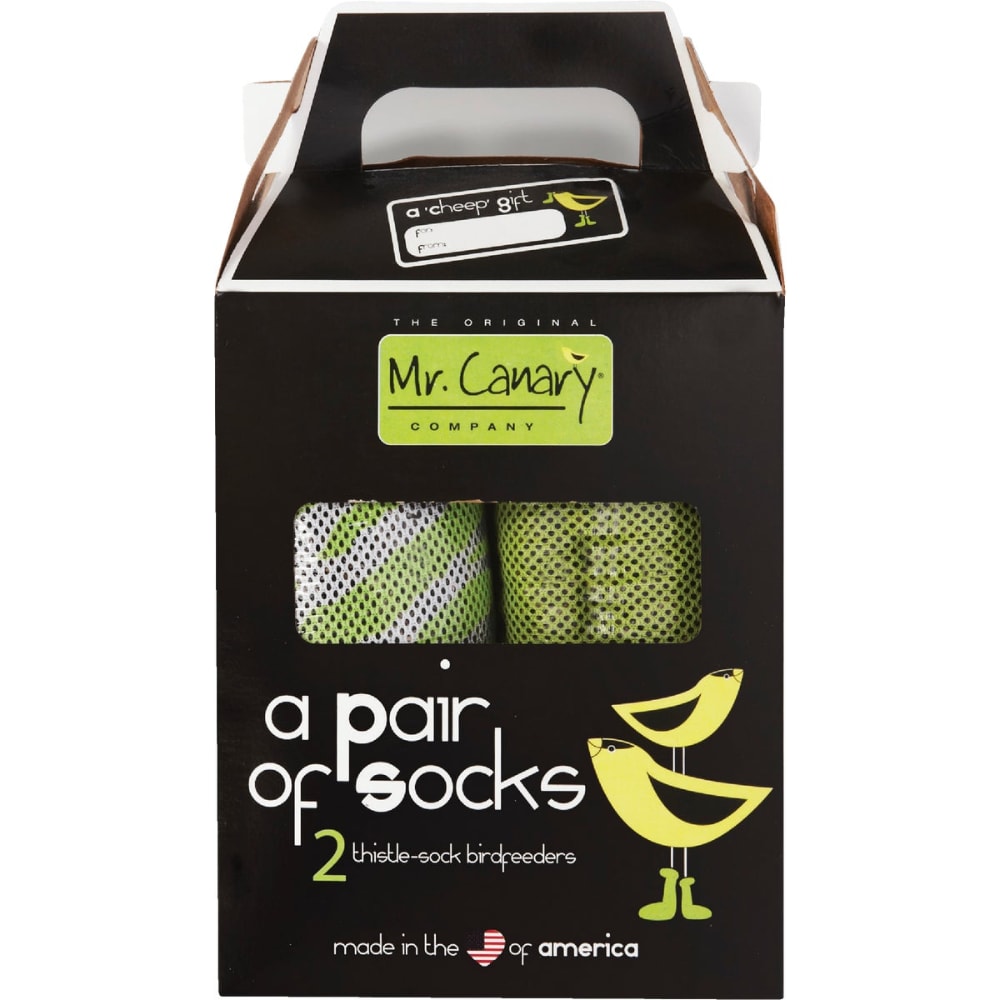 Mr. Canary Thistle-Sock Birdfeeders
People love our sock feeders, and no wonder. "Socks" are a simple and easy way to bring beautiful birds to your backyard. Since the beginning of modern sock commerce, though, savvy buyers have puchased socks in pairs; it's better value, more convenient, and less packaging means a bonus for the environment. It applies to Sock feeders too!
Those "in-the-know" know that sock feeders are the super simple way to get bunches of goldfinches in one sitting. A sock feeder is a nylon-mesh bag filled with Nyjer seed. Small songbirds land directly on the bag, hold on with their feet, and feast from any and every angle conceivable. It's really a blast to watch!
A Pair of Socks
Thistle Seed Bird Feeders
Made in the USA
---