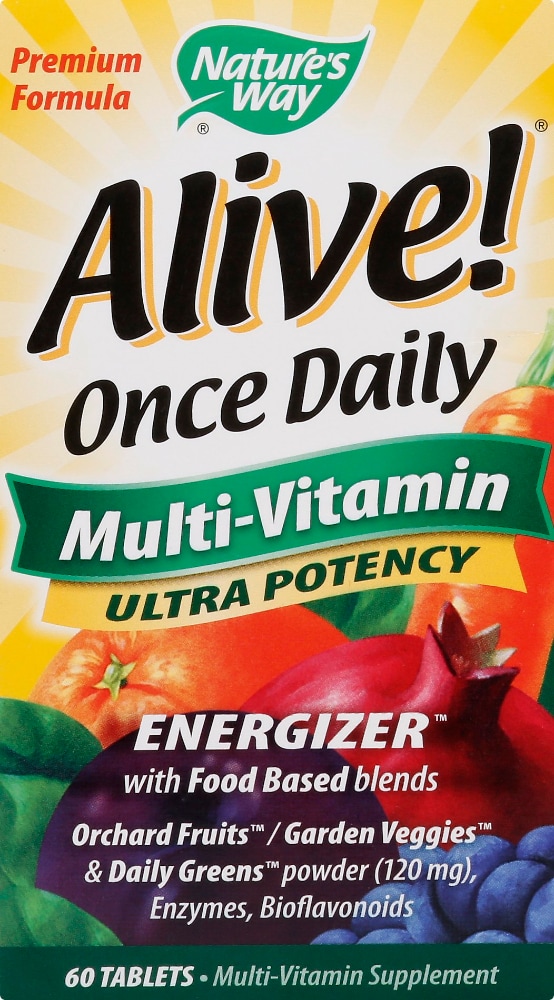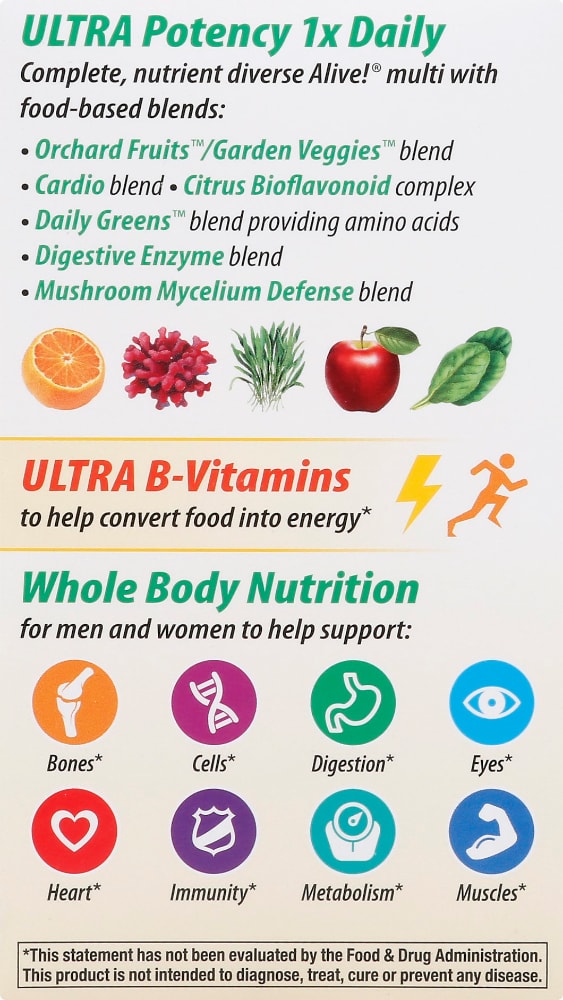 Nature's Way Alive! Once Daily Ultra Potency Multivitamin
---
Whole body nutrition for men and women to help support bones, cells, digestion, eyes, heart, immunity, metabolism and muscles.
Premium Formula
Ultra Potency - 1x Daily
With Food Based Blends
Orchard Fruits™ / Garden Veggies™ / Daily Greens™
Cardio blend
Digestive Enzymes
Mushroom Mycelium Defense
Citrus Bioflavonoid
Ultra B-Vitamins to Help Food Convert Food into Energy
Gluten Free
*These statements have not been evaluated by the Food and Drug Administration. This product is not intended to diagnose, treat, cure, or prevent any disease.
---