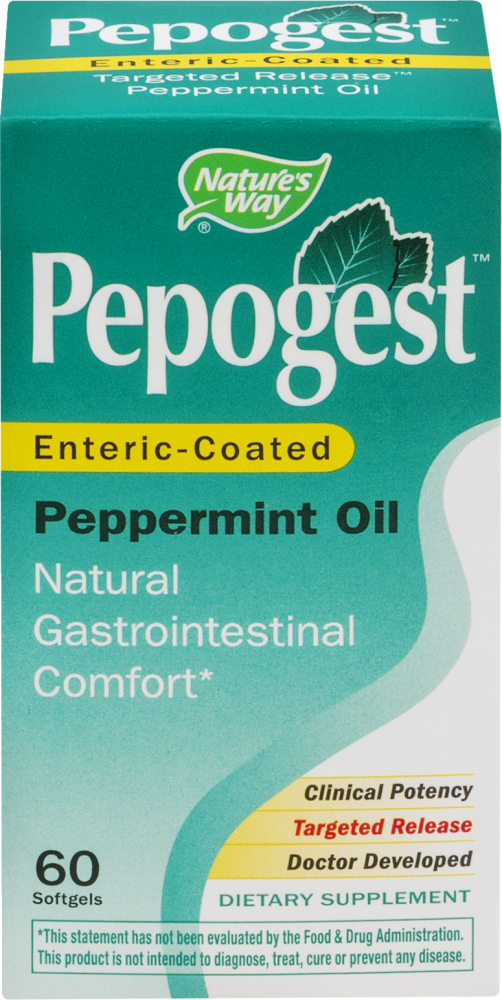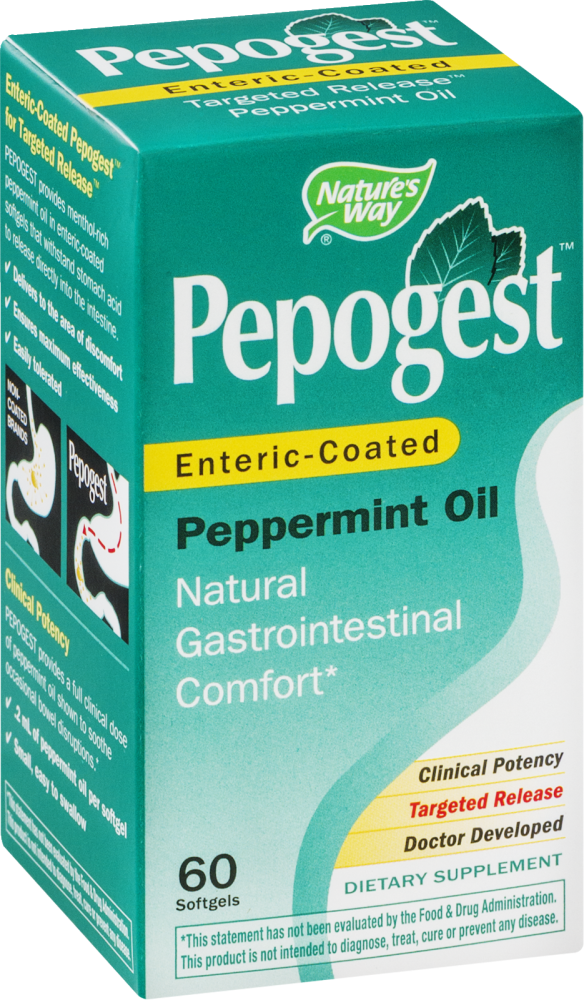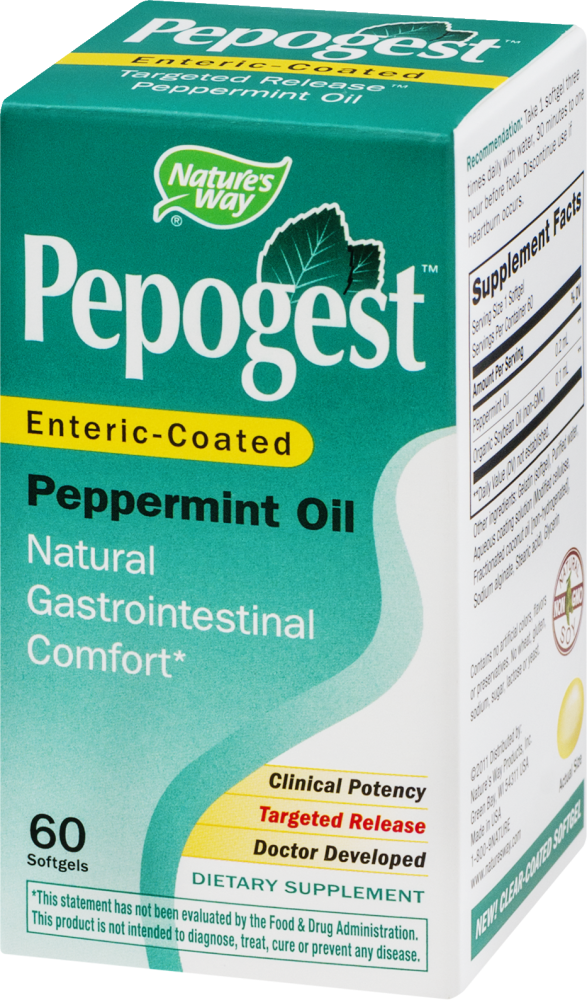 Nature's Way Pepogest Peppermint Oil Softgels
---
Pepogest® provides natural gastrointestinal comfort. The essential oil found in peppermint leaves soothes the occasional disruption in the bowel often caused by nervousness, overeating and /or changes in the diet. Pepogest® softgels are uniquely enteric-coated to withstand acid and target the release of peppermint oil directly into the intestinal tract. Research confirms that peppermint oil is more effective and better tolerated when protected from stomach acid.
Provides Natural Gastrointestinal Comfort
Targeted Release™ for Maximum Effectiveness
*These statements have not been evaluated by the Food and Drug Administration. This product is not intended to diagnose, treat, cure, or prevent any disease.
---