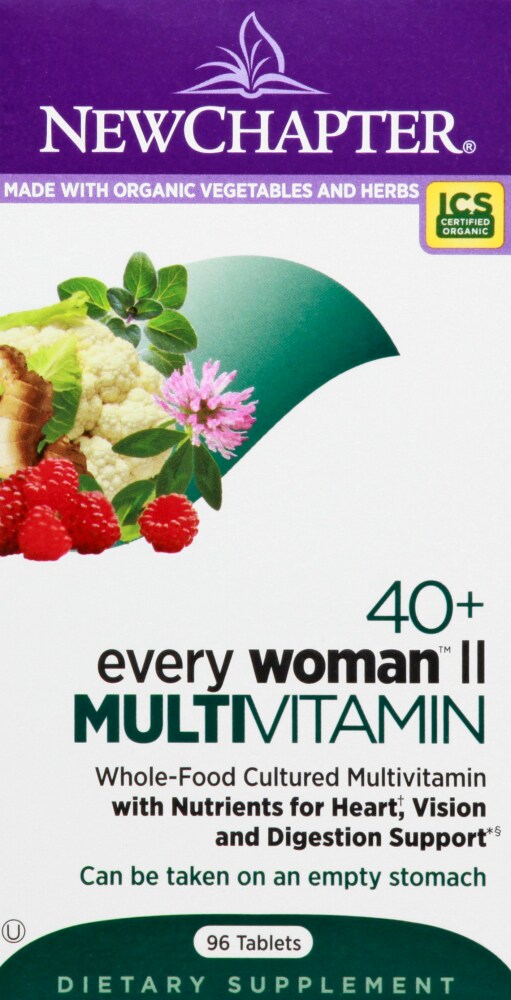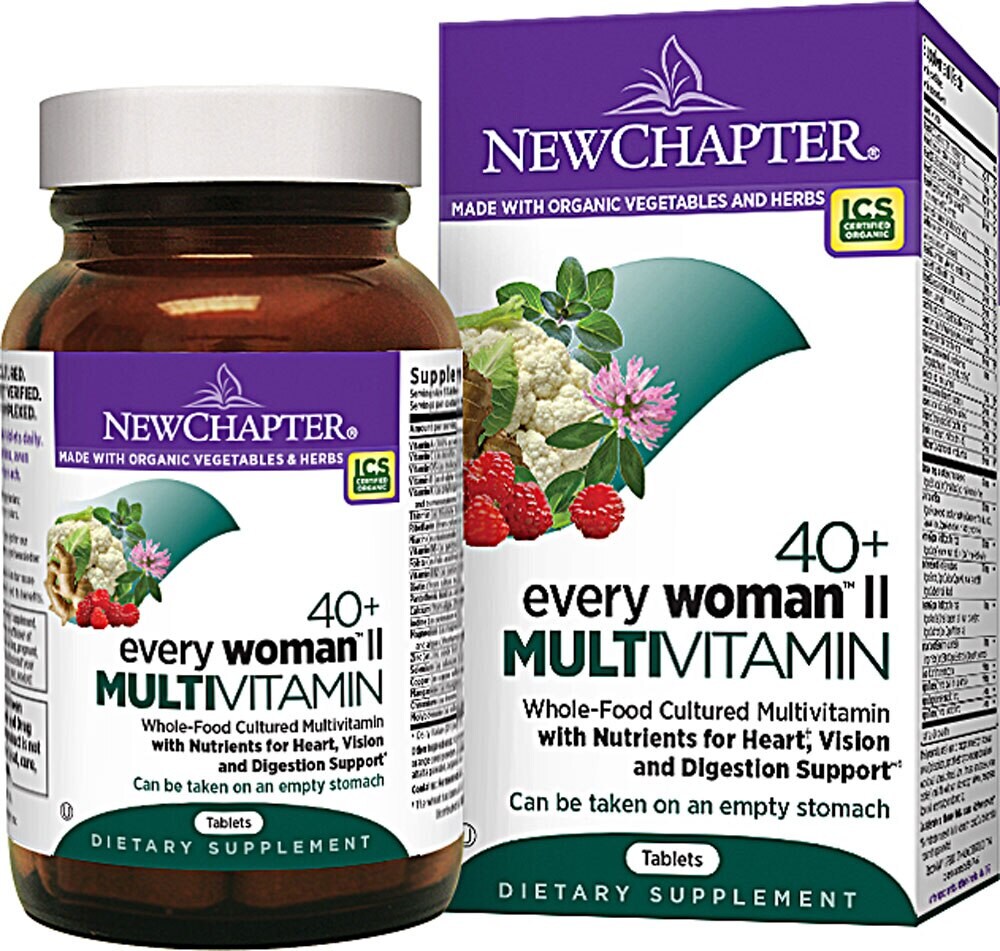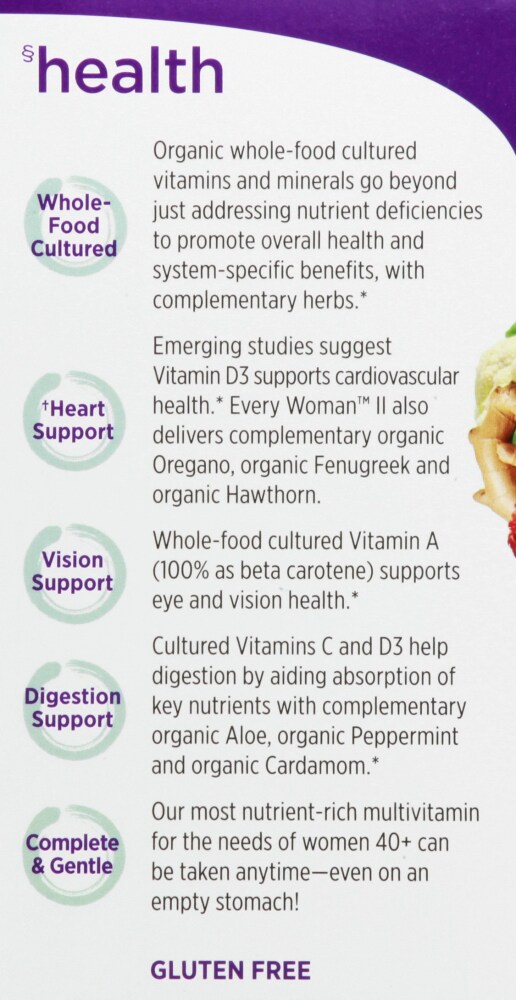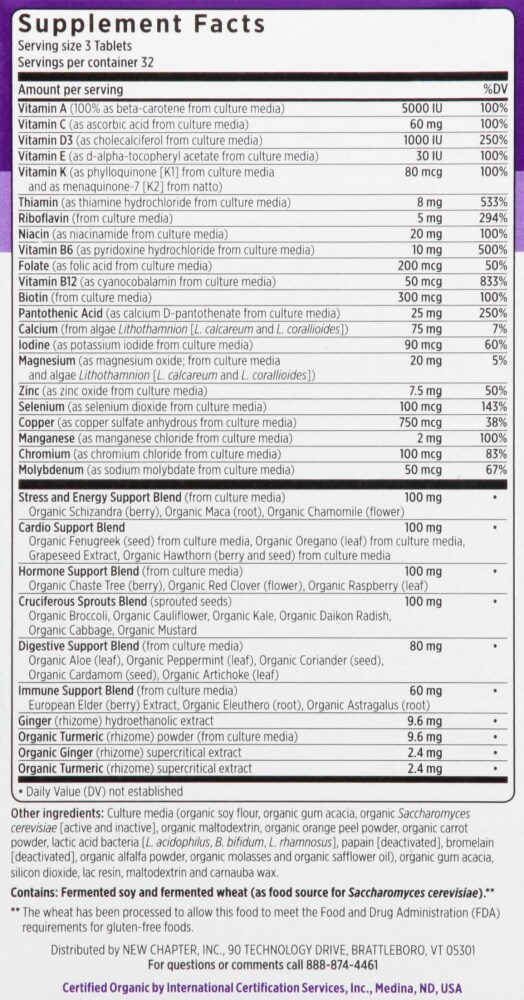 New Chapter Every Woman II 40 Plus Multivitamin 96 Count
---
Health
Whole-Food Cultured: Organic whole-food cultured vitamins and minerals go beyond just addressing nutrient deficiencies to promote overall health and system-specific benefits, with complementary herbs.
Heart Support: Emerging studies suggest Vitamin D3 supports cardiovascular health. Every Woman™ II also delivers complementary organic Oregano, organic Fenugreek and organic Hawthorn.
Vision Support: Whole-food cultured Vitamin A (100% as beta carotene) supports eye and vision health.
Digestion Support: Cultured Vitamins C and D3 help digestion by aiding absorption of Key nutrients with complementary organic Aloe, organic Peppermint and organic Cardamom.
Complete & Gentle: Our most nutrient-rich multivitamin for the needs of women 40+ can be taken anytime—even on an empty stomach.
*These statements have not been evaluated by the Food and Drug Administration. This product is not intended to diagnose, treat, cure, or prevent any disease.
---