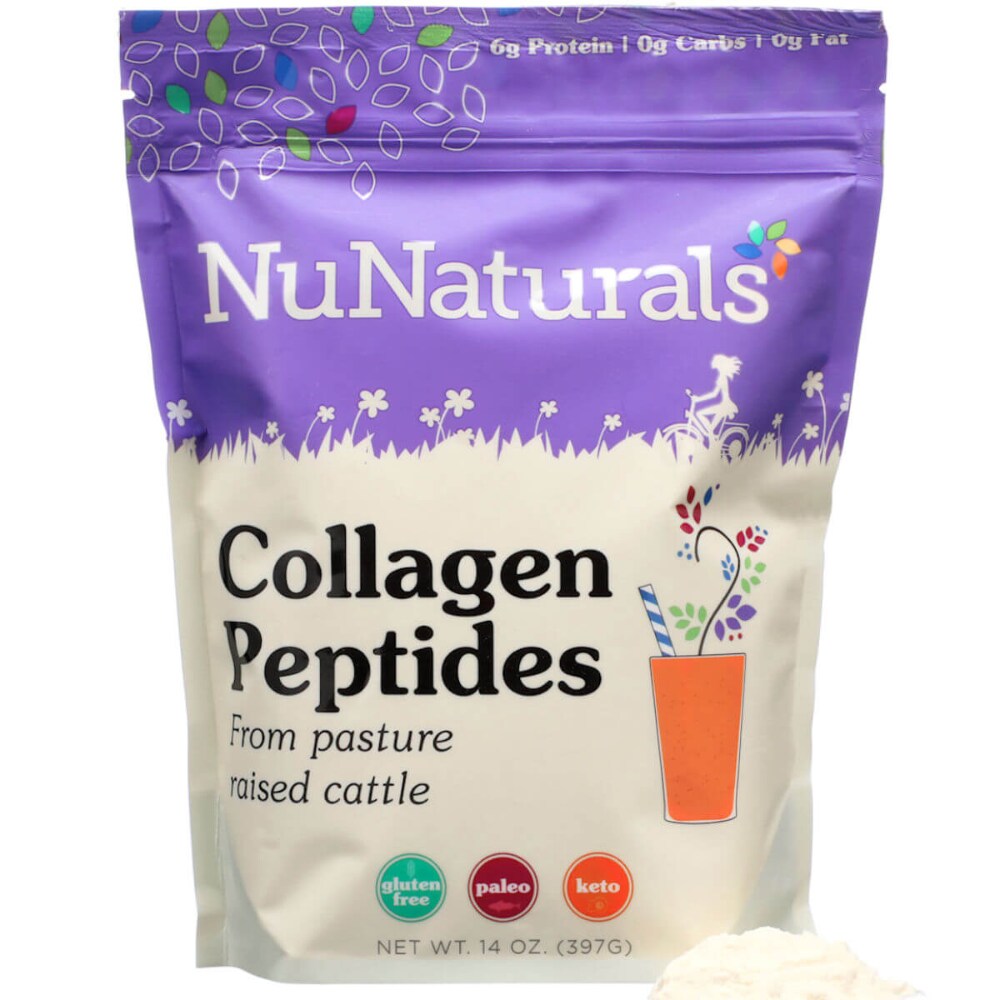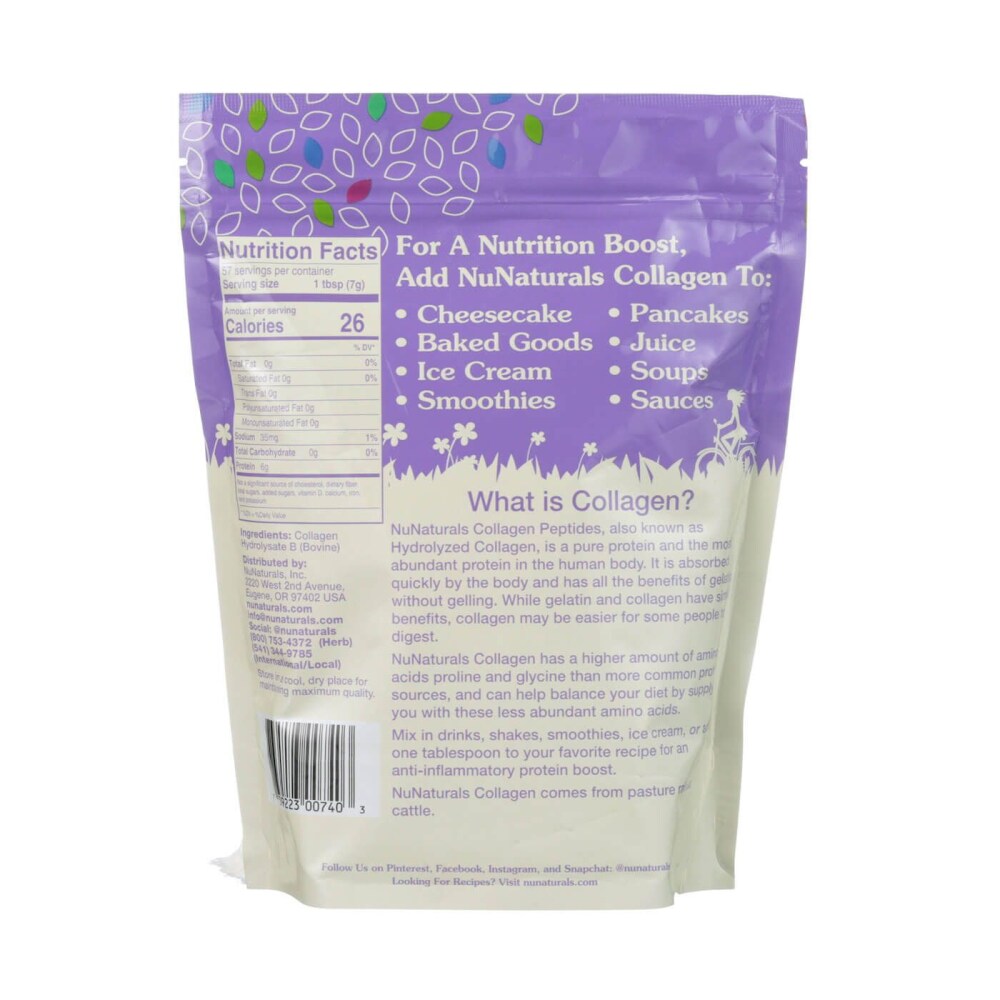 NuNaturals Collagen Peptides
---
NuNaturals Collagen Peptides, also know as Hydrolyzed Collagen, is a pure protein and the most abundant protein in the human body. It is absorbed quickly by the body and has all the benefits of gelatin, without gelling. While gelatin and collagen have similar benefits, collagen may be easier for some people to digest.
From Pasture Raised Brazilian Cattle
6g Protein
0 Carbs
0 Fat
*These statements have not been evaluated by the Food and Drug Administration. This product is not intended to diagnose, treat, cure, or prevent any disease.
---