Quaker Chewy Granola Bars & Chewy Dipps Variety Pack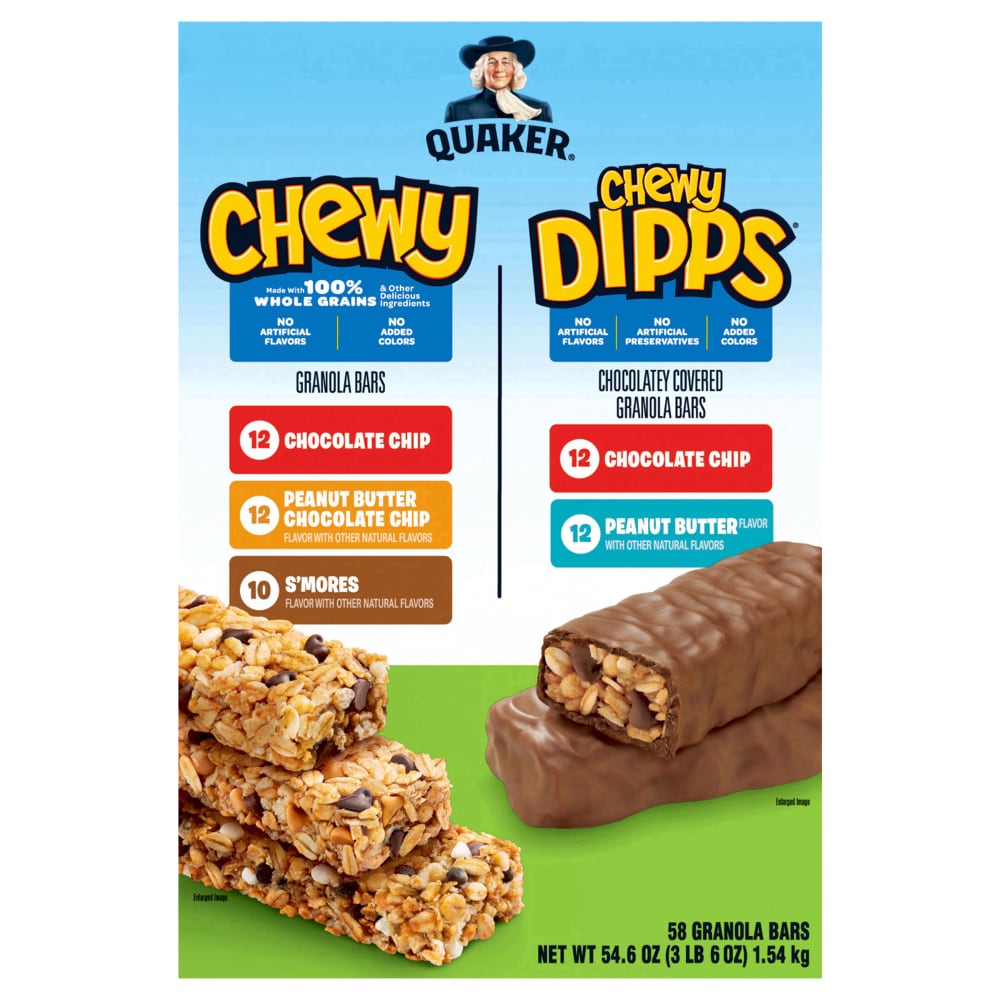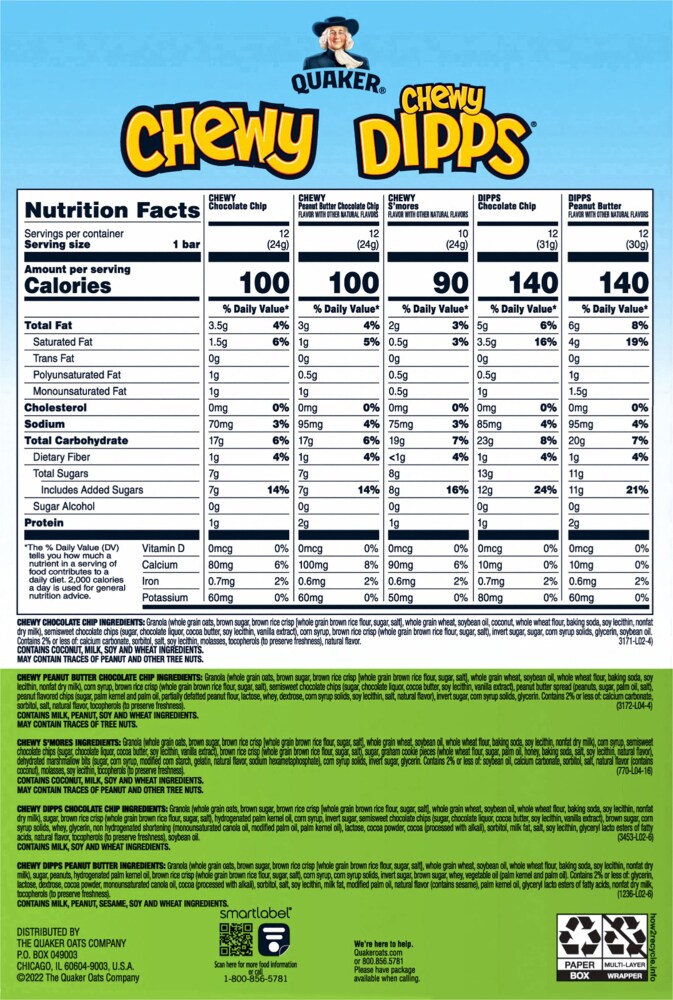 Quaker Chewy Granola Bars & Chewy Dipps Variety Pack
58 ct / 0.94 oz
UPC: 0003000056246
Chewy Granola Bars
Chocolate Chip
Nothing gets chocolate lovers cheering like a Chocolate Chip Quaker® Chewy Bar. Every chewylicious bite is packed with real, mouth-watering chocolate chips the kids will love.
Peanut Butter Chocolate Chip
If you like the flavor of peanut butter and chocolate chips, you'll love Peanut Butter Chocolate Chip Quaker® Chewy Granola Bars.
S'mores
Our S'mores Quaker® Chewy Granola Bar takes a family favorite from the campfire to your cupboard.
Chewy Dipps®
Chocolate Chip & Peanut Butter wrapped in a delicious chocolaty shell, all with the Chewy flavors you know and love.
Chewy Granola Bars
12 Chocolate Chip
12 Peanut Butter Chocolate Chip (flavor with other natural flavors)
10 S' mores (naturally & artificial flavored)
Chewy Dipps® Chocolatey Covered Granola Bars
12 Chocolate Chips
12 Peanut Butter (flavor naturally & artificially flavored)
---