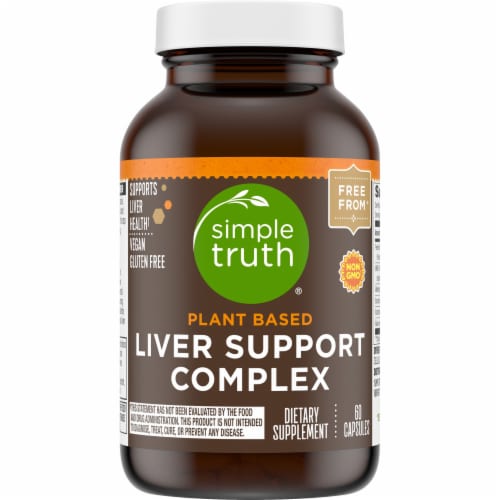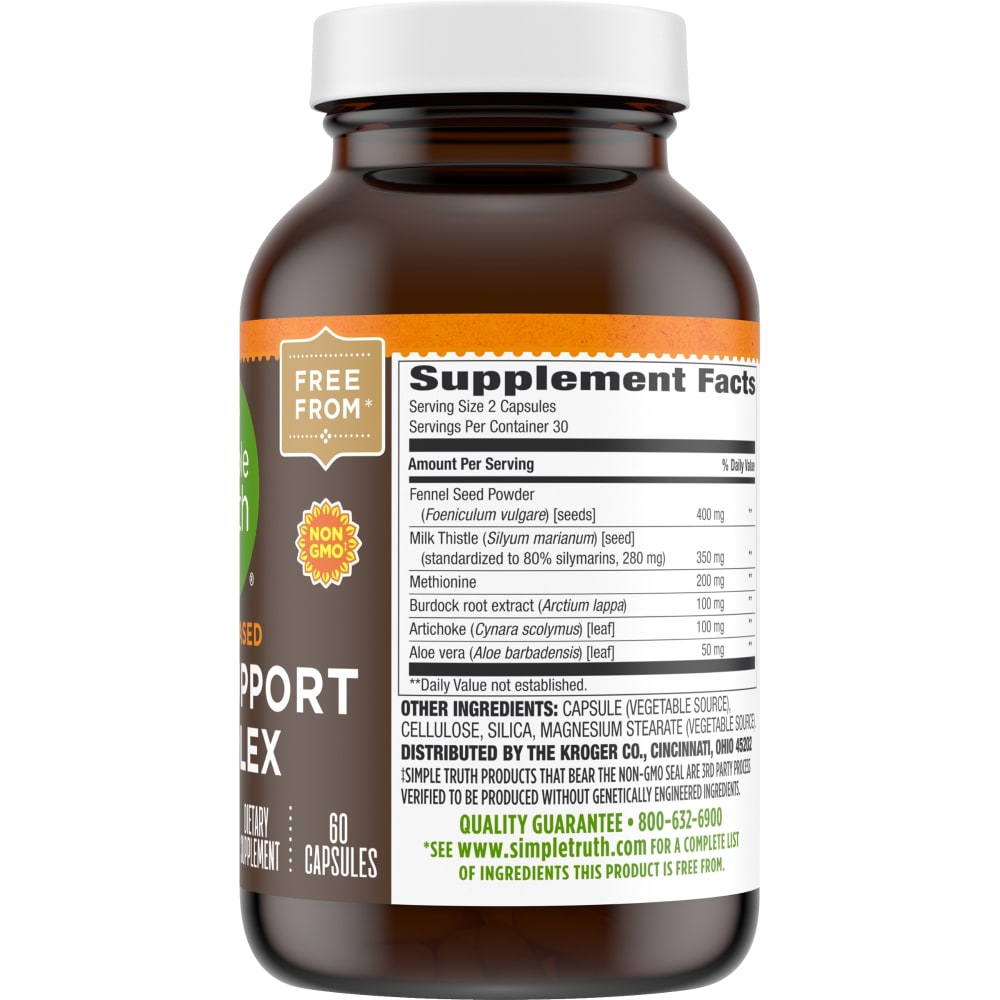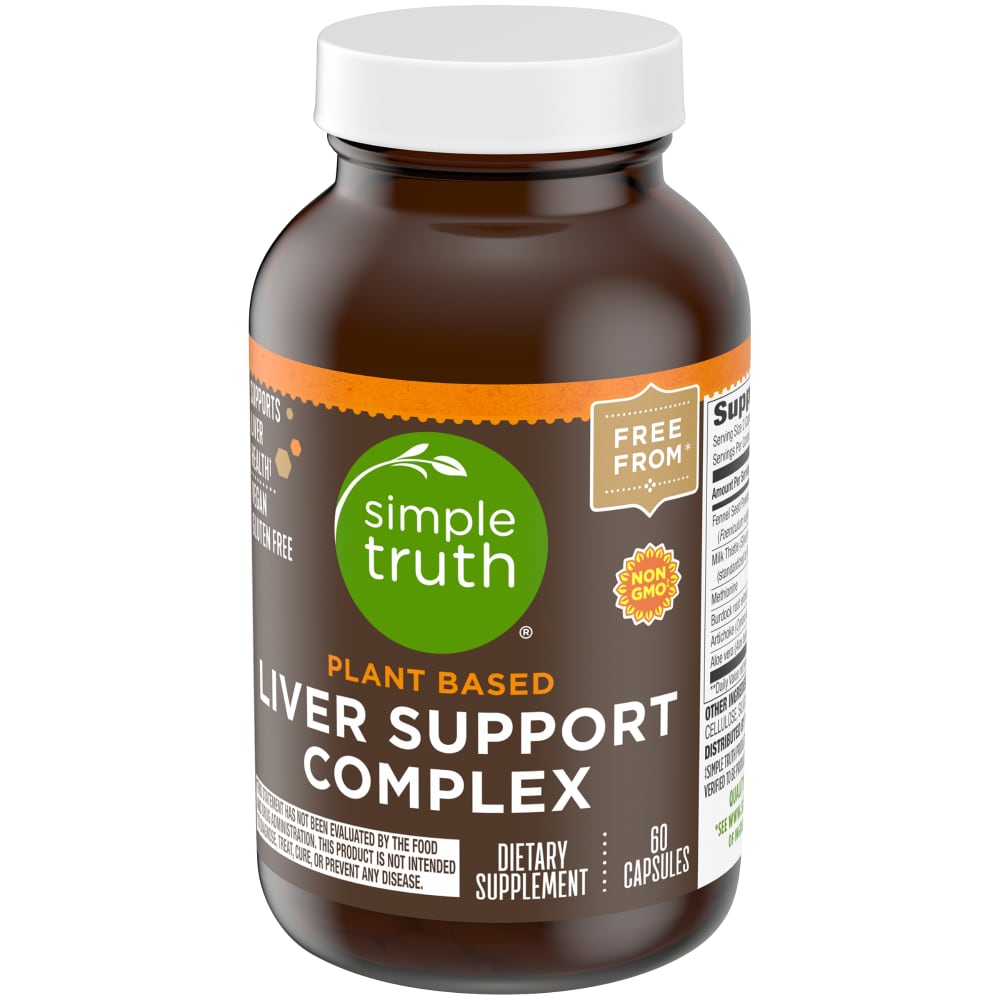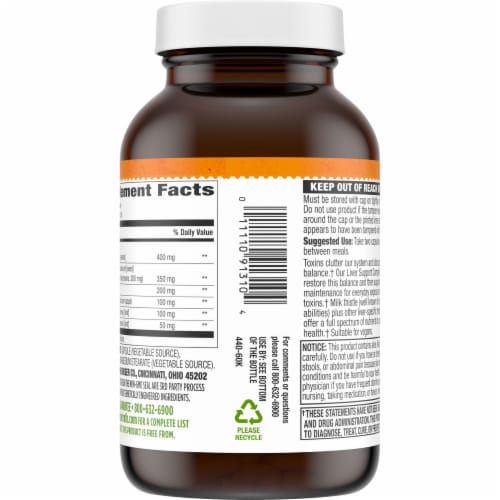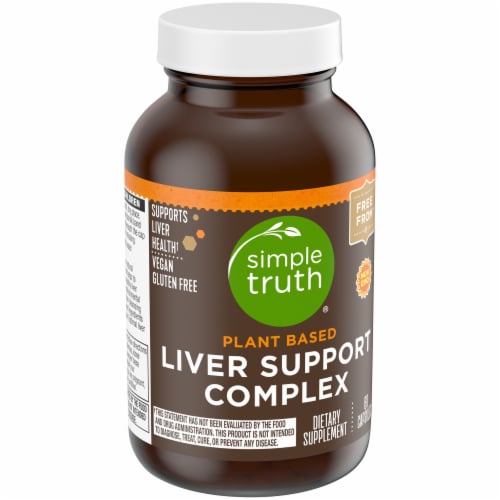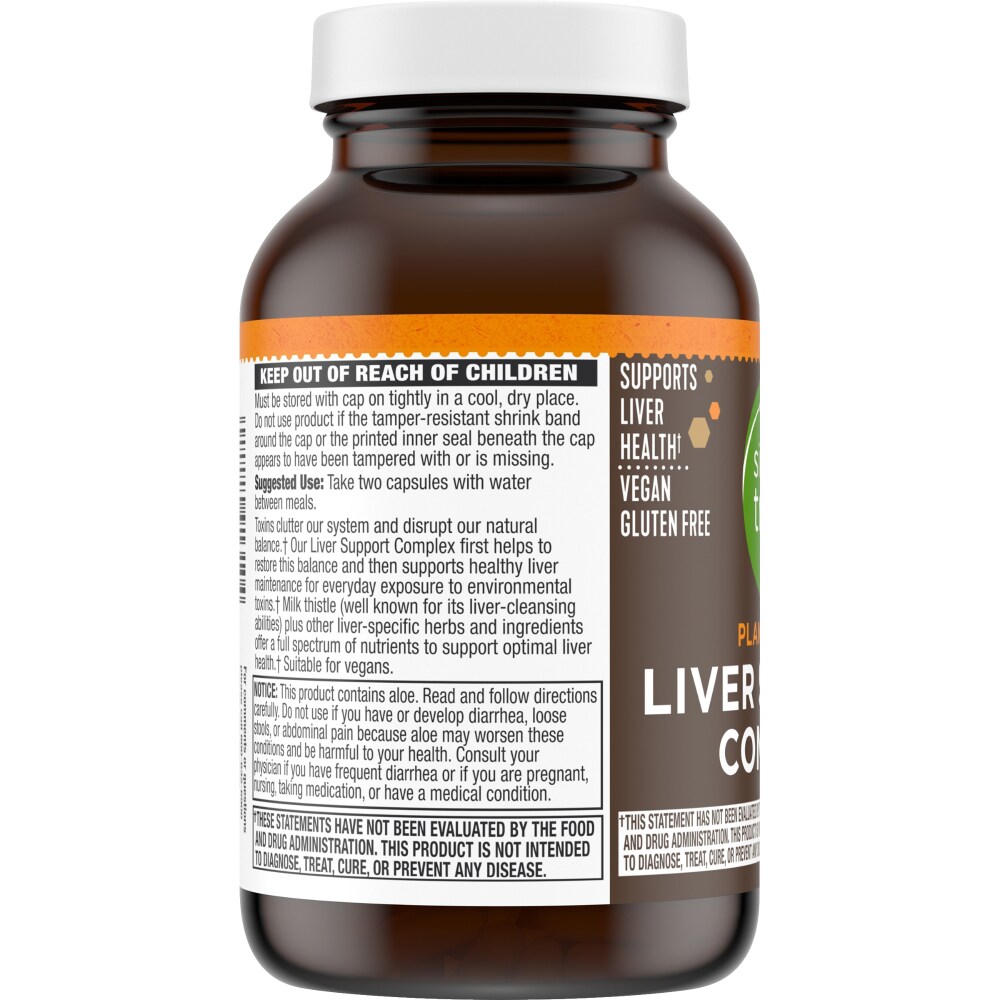 Simple Truth™ Plant Based Liver Support Complex Capsules
Toxins clutter our system and disrupt our natural balance. Our Liver Support Complex first helps to restore this imbalance and then supports healthy liver maintenance for everyday exposure to environmental toxins. Milk thistle (well known for its liver-cleansing abilities), plus other liver-specific natural herbs and ingredients offer a full spectrum of nutrients to support optimal liver health.
CONTAINS NO artificial colors, flavors or preservatives; no wheat, gluten, milk, eggs, peanuts, tree nuts, soy, crustacean shellfish or fish. Suitable for vegans.
Free From 101 Artificial Preservatives & Ingredients
Supports Liver Health
Plant Based
Dietary Supplement
Vegetarian
Gluten Free
---