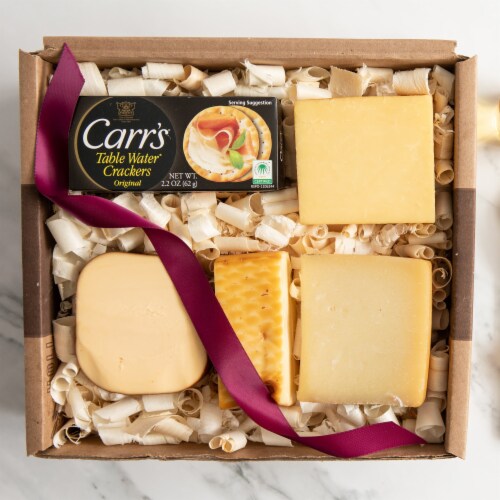 Hover to Zoom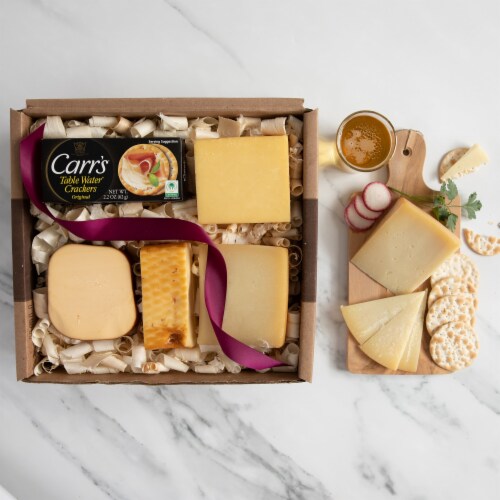 Hover to Zoom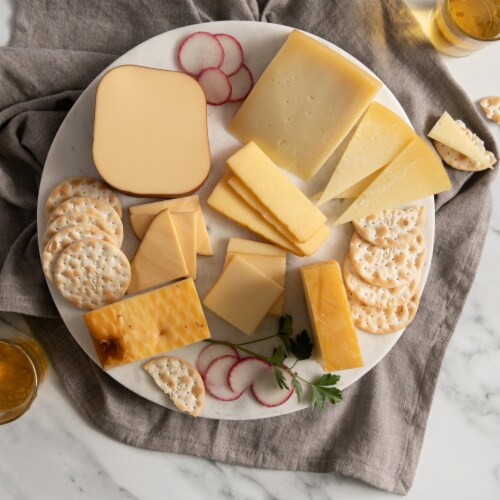 Hover to Zoom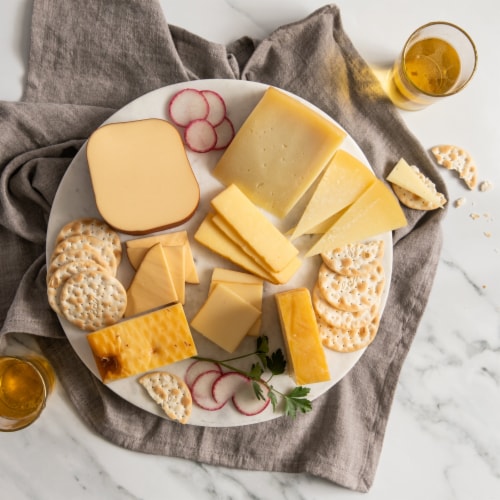 Hover to Zoom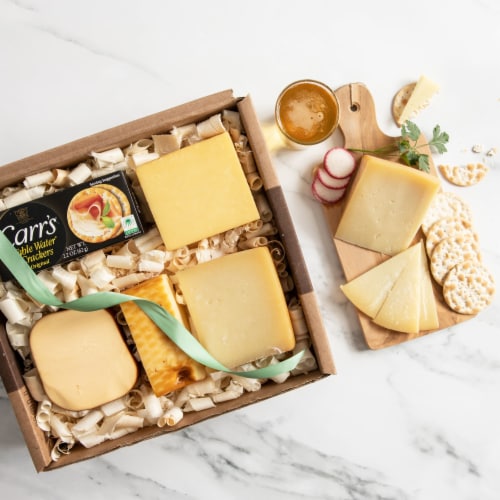 Hover to Zoom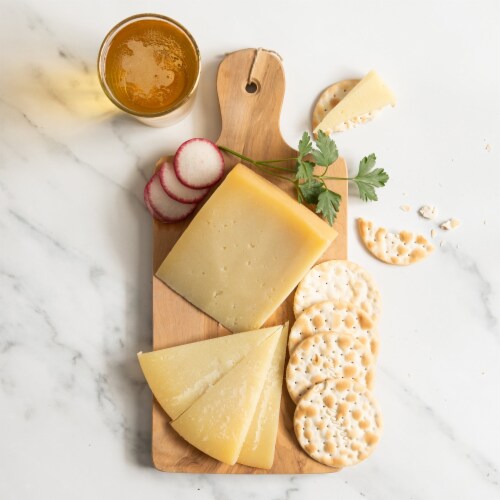 Hover to Zoom
Smoked Cheese Assortment in Gift Box (35.2 ounce)
Product Details
If you know someone who loves the taste and aroma of smoked cheese, this assortment is for him or her. It includes four half-pound cuts of delicious smoked cheeses imported from around the world, including:
Smoked Ammerlander: A member of the Rauchkäse family, this cheese is typical of Bavaria. This specialty was originally produced by Trappist Monks in the abbey of Rotthalmunster. (7.5 oz)
Idiazabal: Smooth, rich and satisfyingly sharp, Idiazabal is a smoked sheep's milk cheese that gives off a warming rustic scent. It is the quintessential cheese of the Basque country in Northern Spain. (7.5 oz)
Smoked Kurpianka: Naturally smoked over wood embers, Kurpianka is a semi-soft variety with a pleasant, sweet flavor (10 oz)
Grafton Village Smoked Cheddar: Bathed in the cool smoke from smoldering hard maple wood for four to six hours at the end of the aging period, this beauty from Vermont has fans worldwide. (8 oz)
Carr's Water Crackers: Perfect for serving with cheeses, fruits and spreads when entertaining. (2.2 oz)
igourmet.com Signature Cheese Serving Knife: Specifically crafted to igourmet.com's specifications, this multi-function cheese knife is the perfect tool to easily slice uniform servings of your favorite cheeses.
Gift Presentation: Hand assembled in a signature igourmet gift box.
Please note that any item temporarily out of stock will be substituted with a similar item of equal value.
---