So Delicious Chocolate Coconut Milk Beverage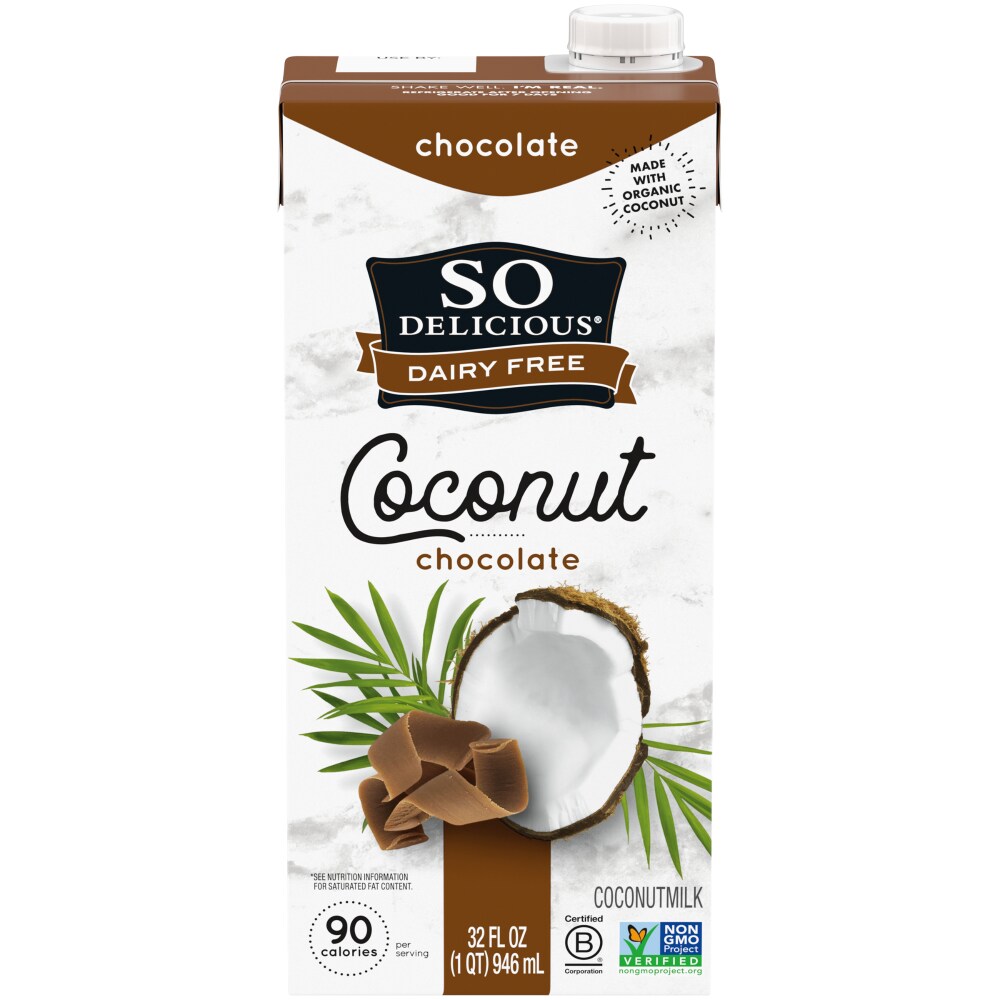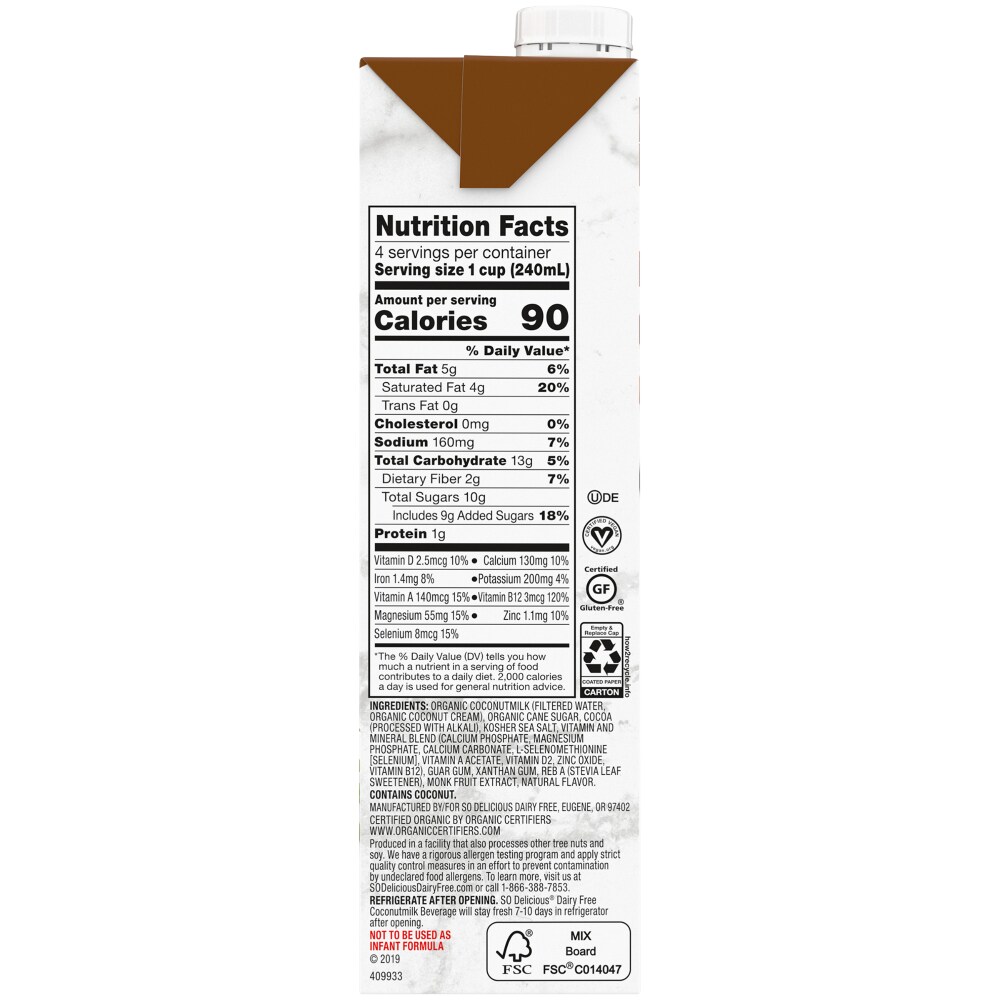 So Delicious Chocolate Coconut Milk Beverage
32 fl oz
UPC: 0074447391233
For decades, we have known about the important role that calcium plays in achieving and maintaining strong bones and helping to prevent osteoporosis. But did you know that magnesium also plays a very important role? Magnesium aids in the body's absorption of calcium and is also instrumental in the strength and formation of bones and teeth. This means that those at risk for osteoporosis can benefit from taking, not only calcium but magnesium as well.
So Delicious Chocolate Coconut Milk is fortified with the proper balance of calcium, magnesium and vitamin D for healthy bones and maximum calcium absorption.
The body needs a variety of fats for healthy cell function. Consumption of "good fats" is an important part of a balanced diet. The fat in coconut milk contains approximately 60% medium chain fatty acids (MCFAs). Amongst a number of unique properties associated with MCFAs is the fact that they are not readily stored but rather used as energy in the body.
Taste and a healthy lifestyle, all in one.
Change Your Milk. Change Your Life.™
So Delicious® Dairy Free Coconut Milk Tastes Great!
Made with Organic Coconuts
100 Calories per Serving
60% MCFAs
Good Source of Calcium
Soy & Dairy Free
Certified Vegan
Kosher
---