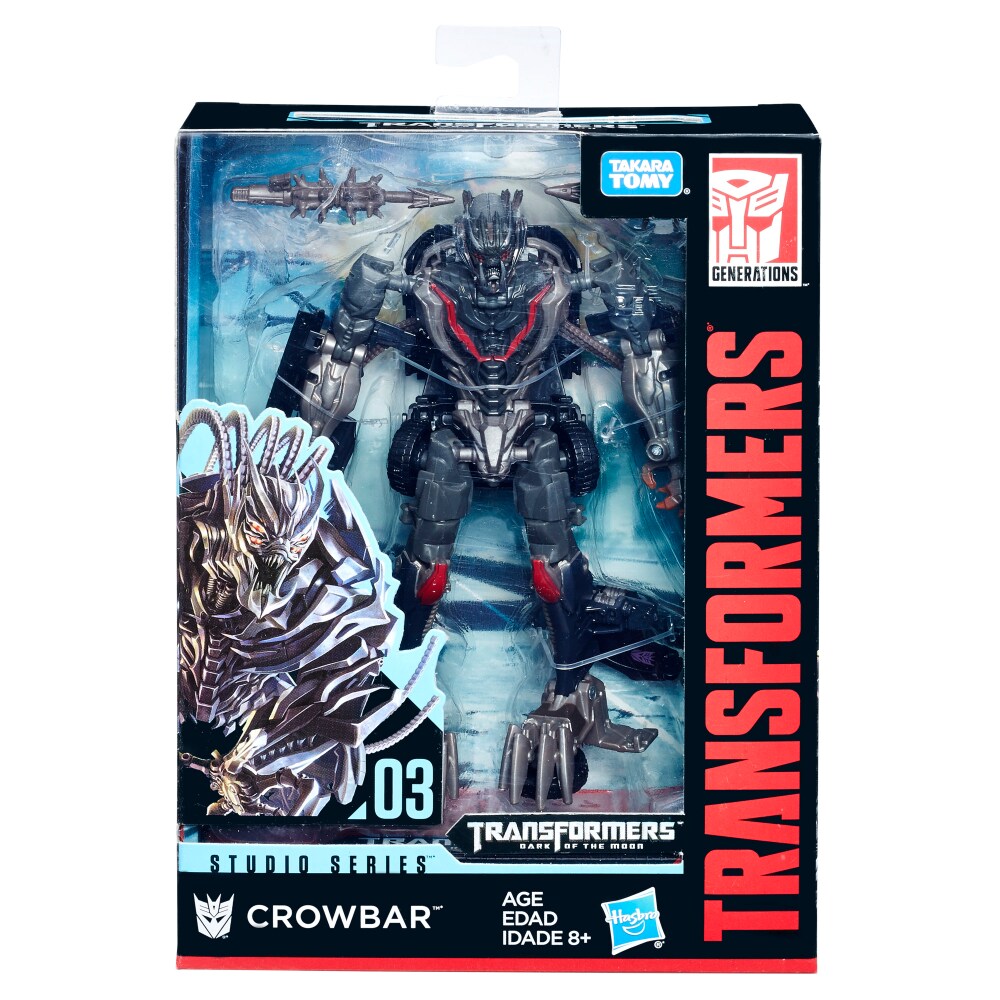 Transformers Studio Series 03 Deluxe Class Movie 3 Crowbar
---
Reach past the big screen and build the ultimate Transformers collection with Studio Series figures, inspired by iconic movie scenes and designed with deco and figure scales that reflect the movie universe.Approaching incognito as law enforcement, the "Dreads" convert into vicious destroyers in the High-Speed Chase from Transformers: Dark of the Moon. Crowbar accelerates towards the Autobots to overtake them as they battle down the highway. With optics dead set on Sam Witwicky, he unleashes chaos until the explosive standoff against the Autobots.
Premium figure and packaging inspired by the iconic High Speed Chase scene
Figure scale reflects the character's size in the world of Transformers Movie 3
Converts between robot and Chevy Suburban modes in 20 steps
Removable backdrop displays Crowbar figure in High Speed Chase scene
Includes:
Action Figure
Accessories
Instructions
Model:E0741AS00
Age Range: 8+
In-Package Dimensions: 2.48 Inch x 5.84 Inch x 7.99 Inch
In-Package Weight: 0.172 Pound
Warning: This product contains small parts and could be a choking hazard for children under the age of 3.
---