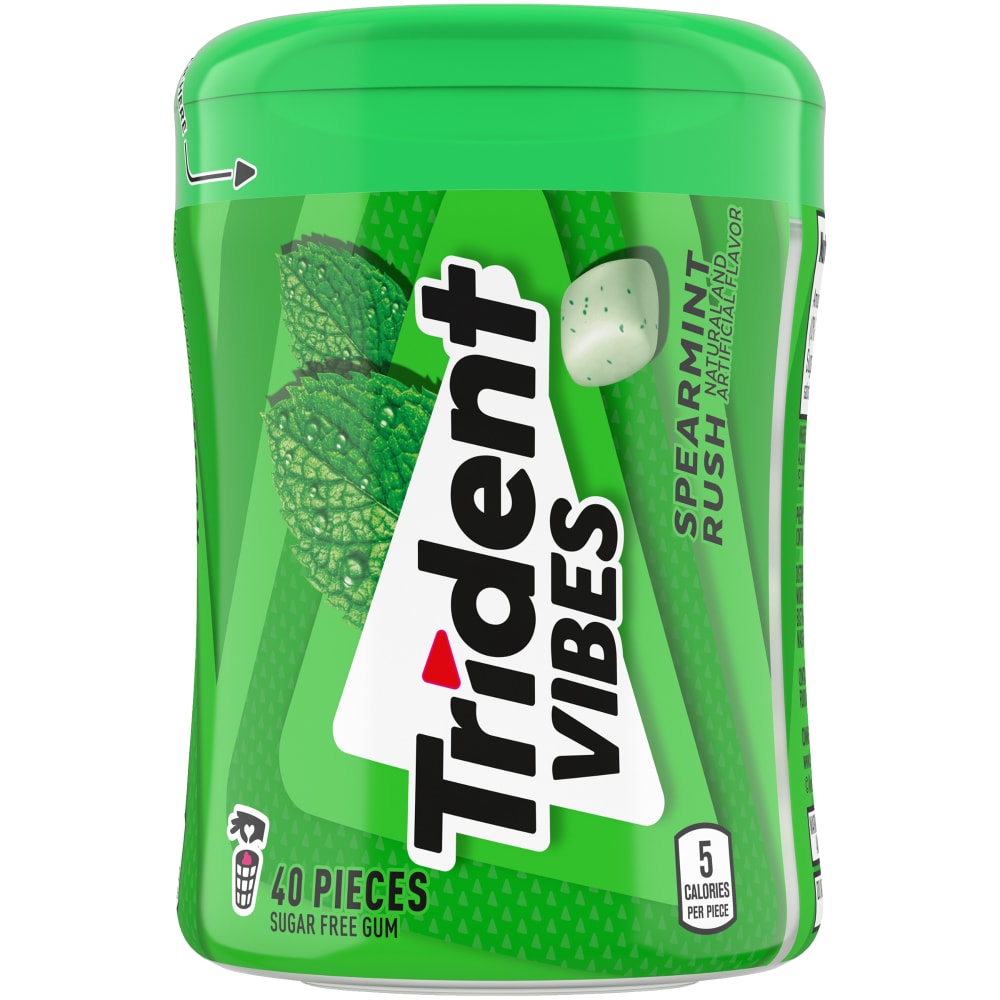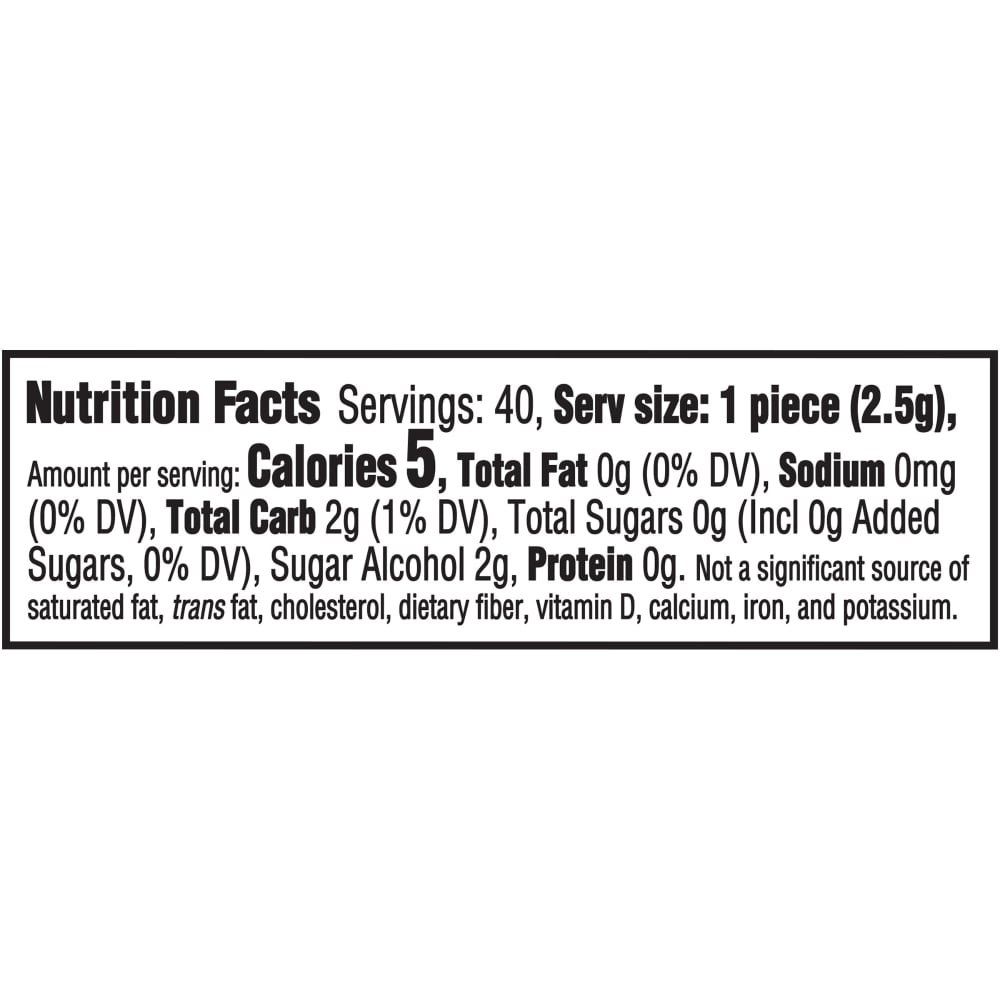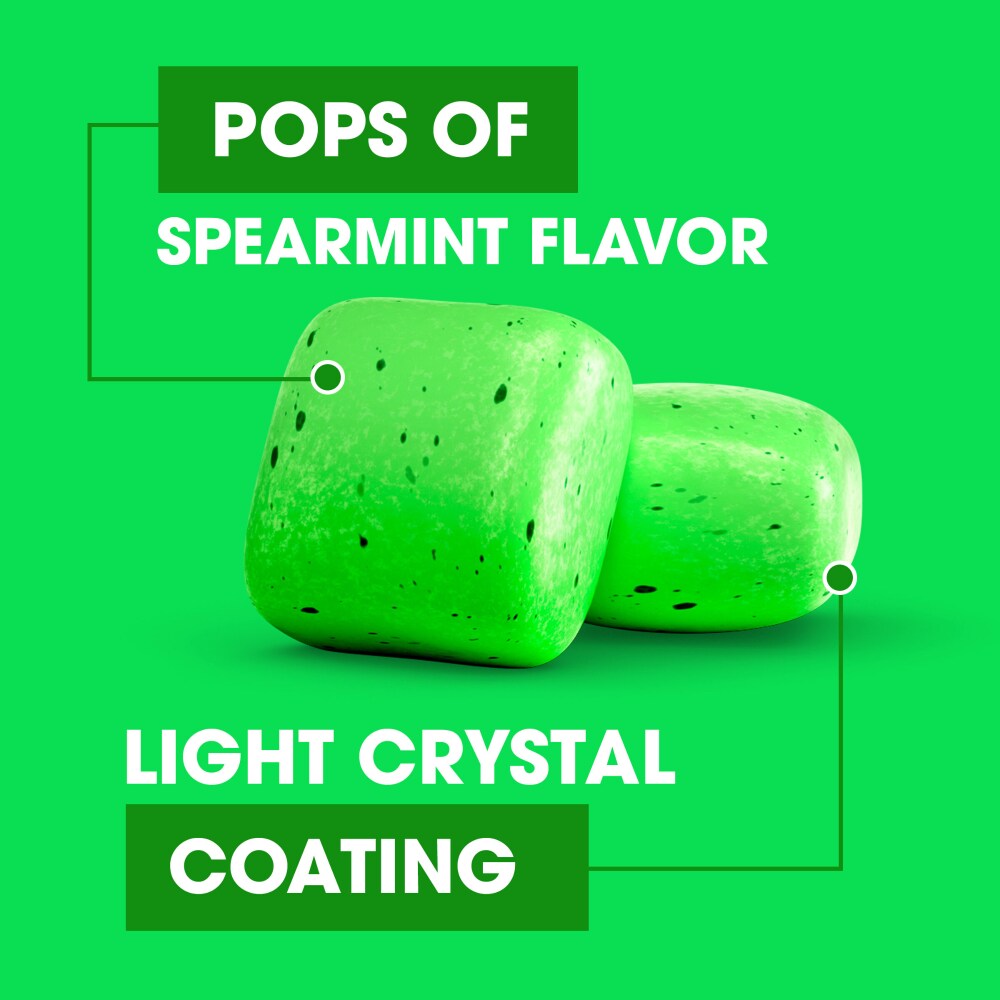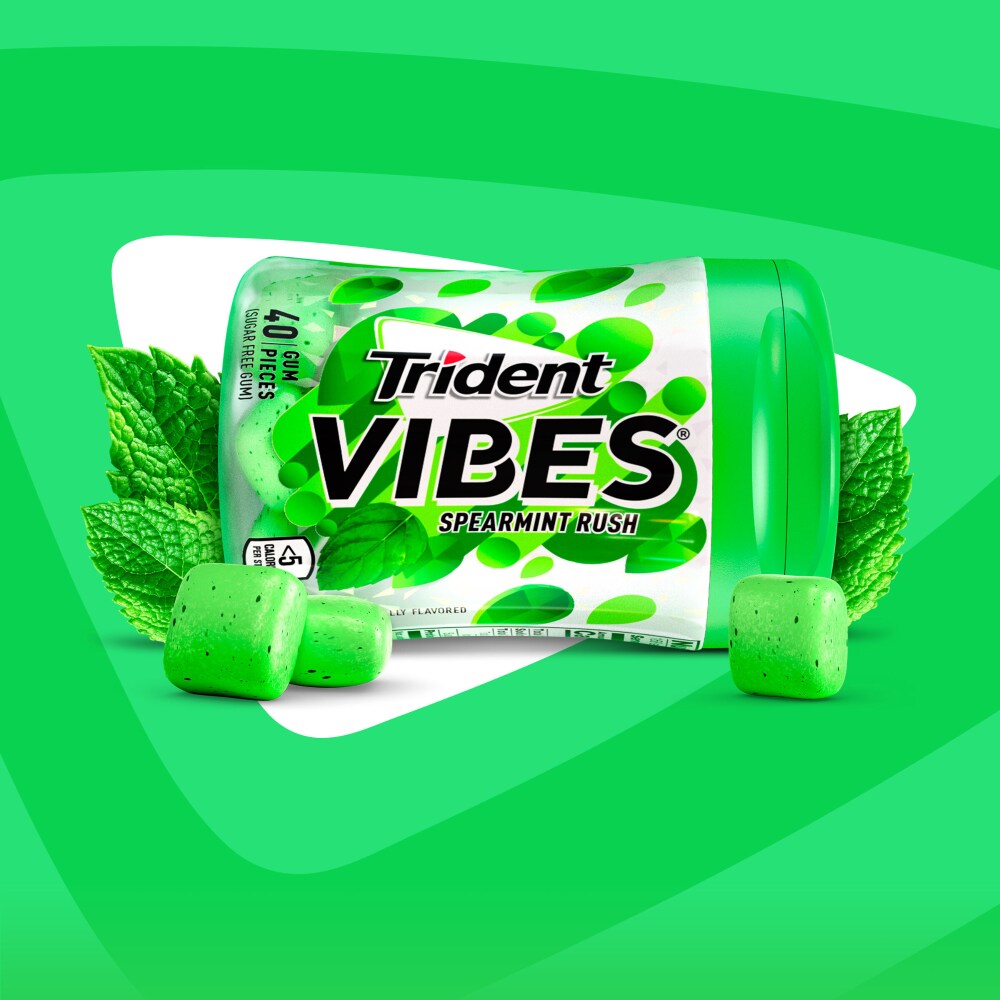 Trident Vibes Spearmint Rush Sugar Free Gum
---
Freshen your breath (and care for your mouth) with Trident Vibes. This sugarless chewing gum has a crunchy, candy-like outer shell that transforms into a smooth, juicy chew. Add this gum to care packages, gift baskets, goodie bags, and party favors, or keep a pack on-hand for an instant flavor refresh. Add this package of Trident Vibes Spearmint Rush Flavor Sugar Free Gum to your cart for fresher breath and smiles.
Unapologetically flavorful
Clean and protect your mouth with surprising pops of cool spearmint flavor: Trident Vibes is made with xylitol, a natural sweetener that helps fight plaque and protects against tooth decay.
Reclosable Go-Cups are office- and travel-friendly and make freshening your breath on the go quick and simple.
Keep Trident Vibes in your purse, desk, car, or locker and care for your mouth anywhere.
---