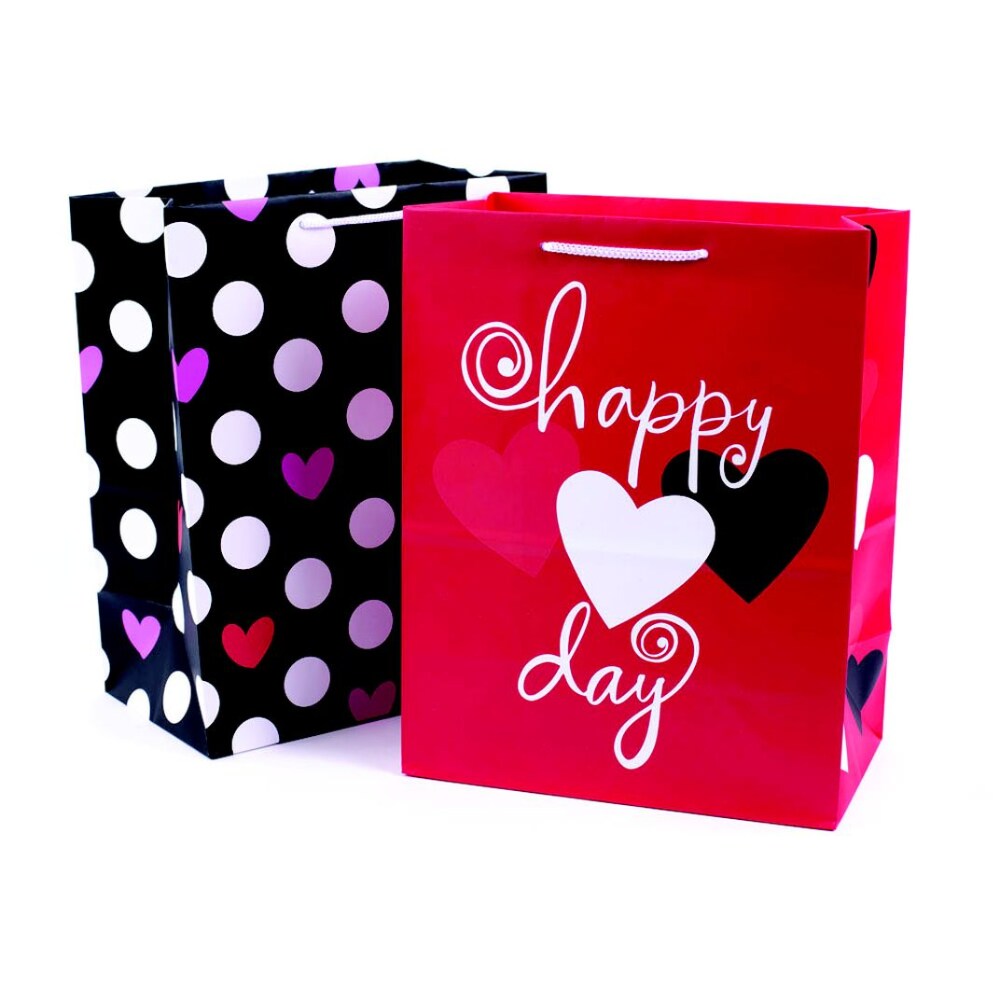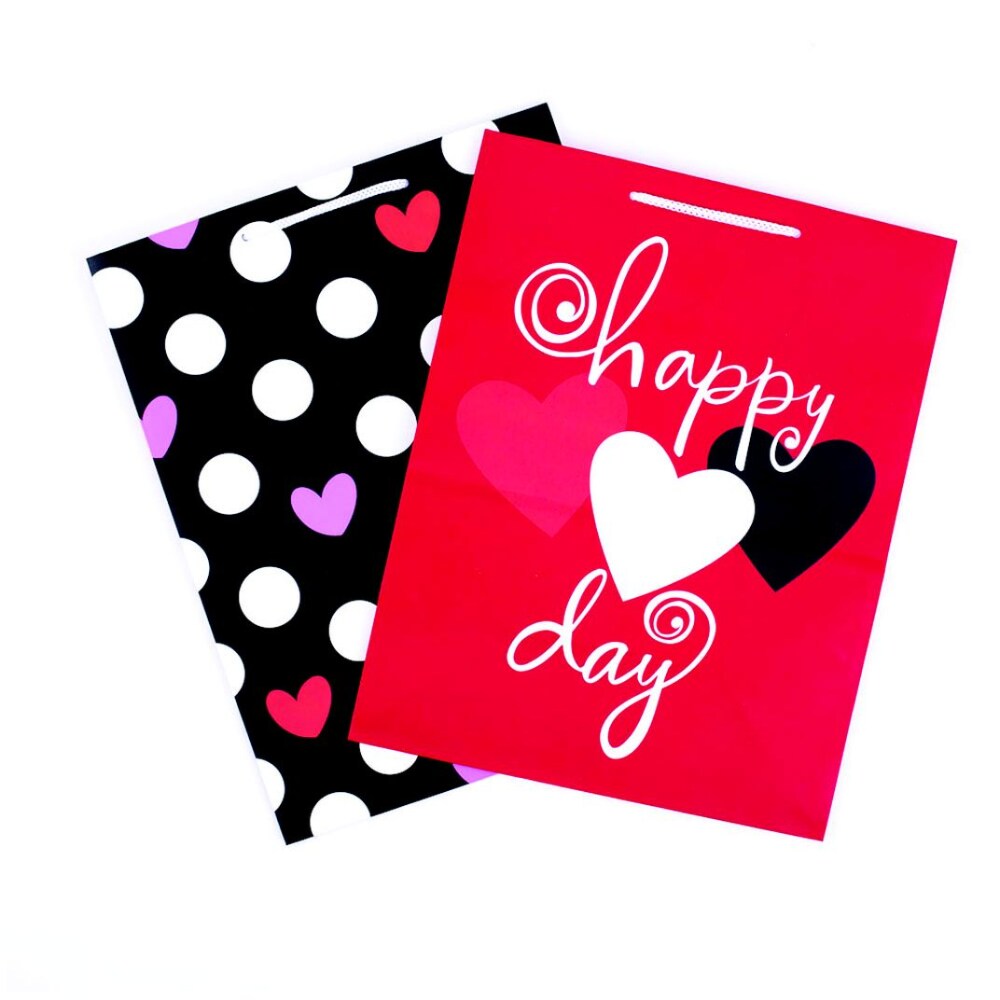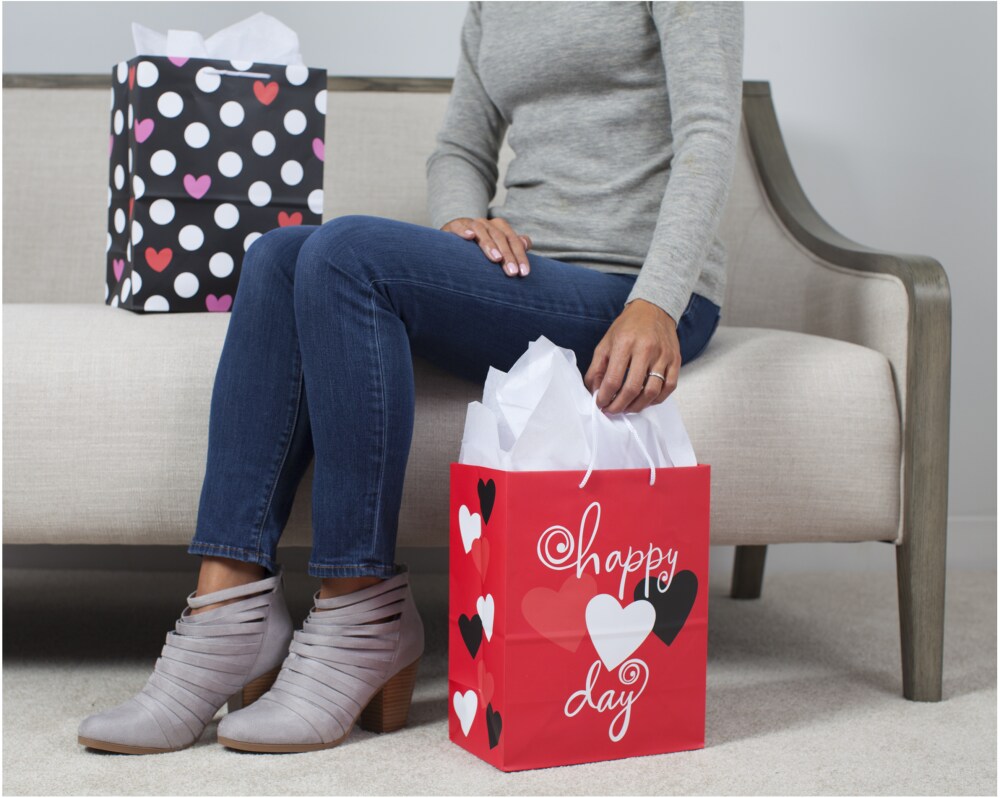 Valentine's Day Bag #81: Hallmark 13" Large Valentine's Day Gift Bags (Red Heart & Black Dots
Bags measure 10.4" wide x 13" tall x 5.75" deep.
Valentine's gift bags are perfect for wrapping Valentine's Day gifts like clothing, a large box of chocolates, stuffed animals, or a collection of smaller items.
Pack includes two gift bags in assorted designs featuring hearts, polka dots, and "Happy Heart Day" lettering; one bag in each design.
Festive, colorful patterns make your gifts to friends and family stand apart. Buy in bulk to give presents to everyone you love!
Created with high-quality paper materials, Hallmark's eco-friendly gift bags are made with paper from well-managed forests.
This bundle of cheerful gift bags is perfect for sharing the love this Valentine's Day. Two bags in unique designs each feature a festive pattern to make any present feel just a little more special. Buy in bulk to wrap large gifts like clothing, books, or stuffed animals elegantly and with ease for several of your favorite people. The Hallmark brand is widely recognized as the very best for greeting cards, gift wrap, and more. For more than 100 years, Hallmark has been helping its customers make everyday moments more beautiful and celebrations more joyful.
---