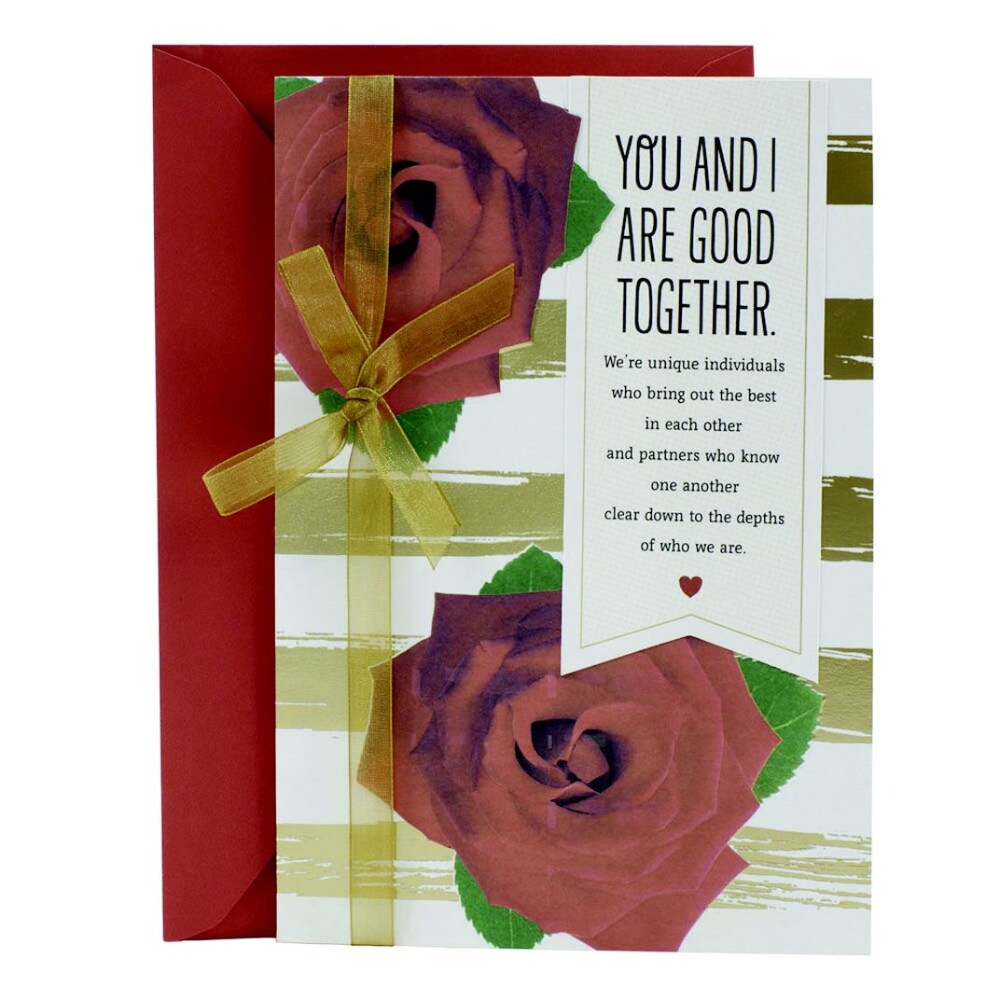 Valentine's Day Card: Hallmark Mahogany Valentine's Day Card for Significant Other (Good Toge
Send love to your husband, wife, girlfriend, boyfriend, or romantic partner with a passionate Valentine's Day card they're sure to appreciate.
Cover features red roses on a background of painted gold stripes with a gold ribbon embellishment and the message: "You and I are good together. We're unique individuals who bring out the best in each other and partners who know one another clear down to the depths of who we are."
Inside reads: "You and I are special because we're both friends and lovers who truly know how to give and take. We're good together, and because we've got each other, everything else is just better. Happy Valentine's Day."
Valentine's Day card measures 5.8" x 8.3" and comes with a coordinating envelope. Printed on high quality paper stock, Hallmark's eco-friendly greeting cards are made with paper from well-managed forests.
Mahogany greetings help African Americans enhance emotional connections with family and friends, and are an authentic representation of what is most beloved and valued within African American culture.
Remind your spouse or significant other how much they're loved and appreciated with this thoughtful Valentine's Day card. With a ribbon accented design and loving message, there's plenty of room to write your own note inside to one of your favorite people. There's no better way to celebrate what this holiday is all about than with a thoughtful note from the heart. The Hallmark brand is widely recognized as the very best for greeting cards, gift wrap, and more. For more than 100 years, Hallmark has been helping its customers make everyday moments more beautiful and celebrations more joyful.
---